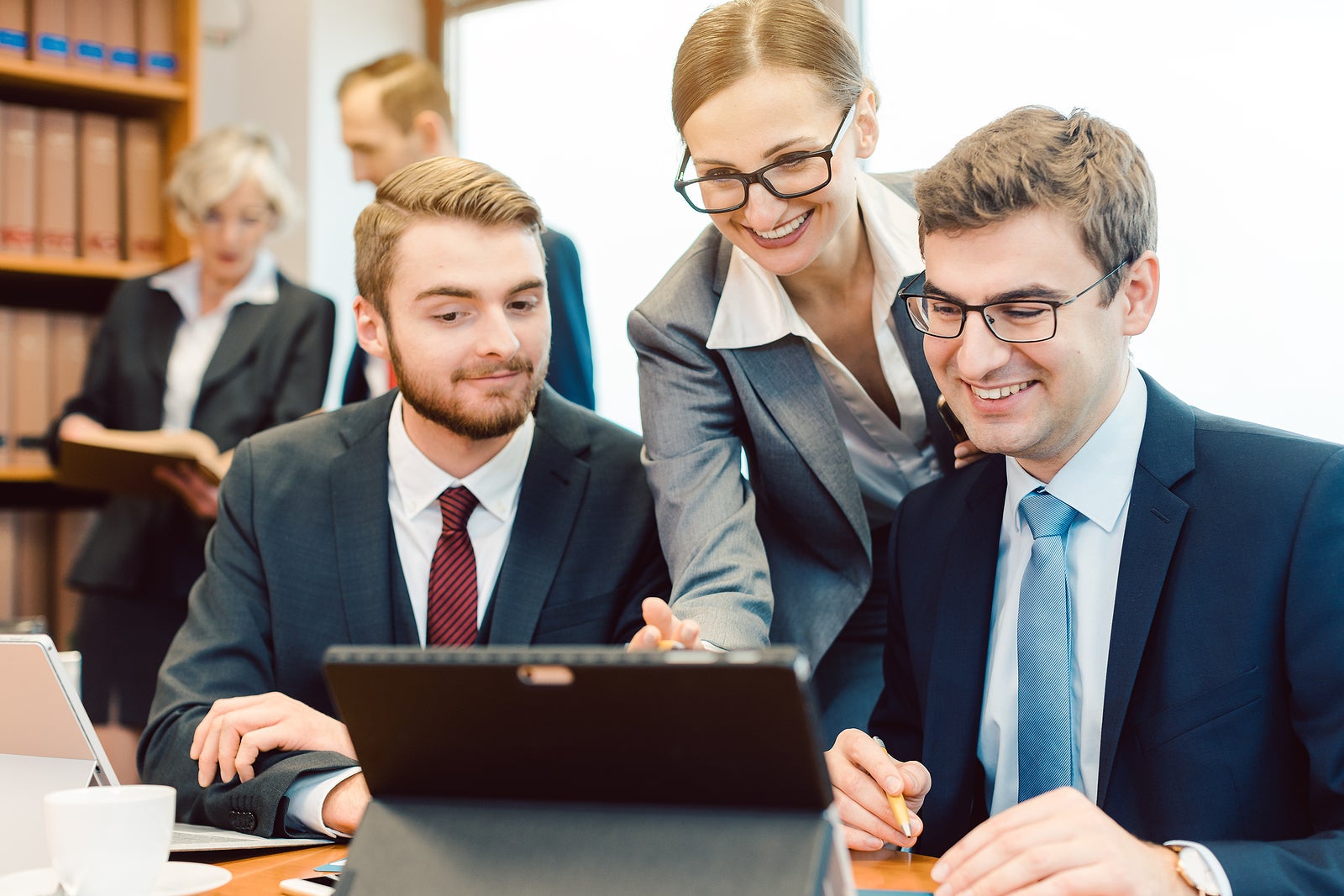 Being a managing partner at a law firm can be a real challenge, both from an operational and a legal standpoint. While it's a rewarding role, you're subject to entering a steep learning curve—from familiarising yourself with the legal procedures to involving yourself in more business and financial aspects.
Despite the ton of legwork expected from lawyers, from going to meetings with clients, managing funds, building relationships with litigants and judges, you can succeed at both roles once you get your bearings. 
Here are some tips to help turn you into an amazing lawyer-slash-manager.
1) Get a Proper Client Management System in Place
Answering queries, planning ahead, working with undesirable cases, invoicing, tax capabilities and overseas work are just some of the things that client management entails. It's imperative to organise your firm's client list well since it can help you save time to dedicate more hours towards giving the best service to your clients. 
Understanding the objectives, activities and results associated with each client contact will help both you and your client maintain a solid, prosperous relationship.
2) Marketing for Lawyers Is Different From Marketing for Other Businesses
Marketing for legal services has its own unique challenges. Unlike your old mom and pop store or multinational corporation, which must continually compete in their respective industries to attract new clients and keep their existing clients happy, legal services providers need to establish their reputation as credible experts in their respective law niche before increasing their reach through digital or traditional mediums.
But once they do, they still need to use specific marketing techniques that cater to their audience. For example, search engine optimization or SEO strategies for law firms will look different than a general SEO strategy or one made for a grocery store or eCommerce business.
A good legal services firm knows how to craft messages that resonate with individuals who share the firm's values and goals. In addition to developing relationships with potential clients, a good marketing strategy includes analysing and surveying past relationships and tracking client's common problems or strains in these past law cases. With this information, you can find ways to improve your law firm business while honing your craft as a lawyer.
3) Have a Growth Plan to Scale Your Law Firm
When you're starting, you might be surprised by how difficult it can be to get the word out about what you do. Local promotion is key, whether you're in Sydney, Australia or St. Louis, Missouri. You need to understand that your ability to get new work will be directly correlated to how well you communicate your value proposition to your community. Hone in on this, and once you secure and render service to your first client, be sure to grab a testimony to serve as a form of social proof for future prospects to deliberate over.
Navigating the complexities of self-promotion can be challenging, especially if legal concerns come into play. Using the St. Louis example above, you might find that consulting a local law firm in St. Louis can be immensely helpful. A local firm's legal expertise and experience can guide you on the best way to articulate your value proposition while ensuring that you remain within the parameters of the law. You'll not only protect your interests but also create a robust foundation for your business that's sure to gain the confidence of prospective clients.
If you're already providing above-market legal services (of the calibre of Sydney's Unified Lawyers, for example), then at some point you'll need to scale up your services or enter new markets. Whether it's by onboarding new clients, managing social media pages, setting up a website, or partnering with new ambitious lawyers—having a solid plan in place will allow your firm to grow without any surprise setbacks.
4) Hiring an Administrative Staff to Leave the Legal Legwork to You
When you hire an assistant to do the routine work for you, it's easy to realise how much of a breath of fresh air it truly is. They handle essential duties to maintain the upkeep of your law firm from managing your calendar to filing important folders. 
Not having someone do these mundane tasks can leave you feeling stressed and overwhelmed because you're not getting the value out of your investment. Hiring an administrative assistant frees up your time to do the things that really matter. 
In some cases, an administrative assistant can even help manage the business while you are away on vacation, ensuring that all your clients are well accounted for.
5) Leverage Technology and Secure Cloud Services
The use of technology in the legal field has come a long way, especially when it concerns handling complex cases. Lawyers in the past spent a lot of time and energy in order to comply with regulations and laws, and this process is slowed by the lack of quick information. Because of this, a lot of law firms had to outsource or hire more people to do the tedious work, which acted as running costs for the business.
Now, modern software allows attorneys to do their jobs more efficiently, like document keeping with Google Drive and billing software like Bill4Time. Remote work has also become more appealing and possible with these software systems speeding up lengthy processes. 
With more digital solutions, more law firms are integrating technology in order to save both time and money for their clients. If you want to stay ahead of the curve, consider leveraging technology to get you focused on your practice instead of worrying about inefficiencies.
6) Invest in Developing Your Team
You have to invest in developing your law firm's team and their futures.
Law firms can attract some of the best candidates in town, but without a solid drive to learn and ambition behind them, those resumes can fall flat. You want to make sure your associates are equipped with the knowledge and technical expertise they need to succeed. Investing in your staff's education and professional development—whether it's your paralegal, junior lawyer, or office assistant—can pay big dividends in the right direction. Through dedicating some hours with them, you'll be able to attract and retain better-educated talent on your team as you scale.
Published: July 1, 2021
1821 Views