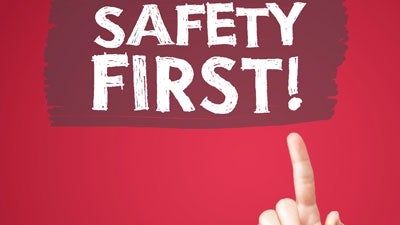 One of the most important things any manager should uphold in the workplace is safety. Without a safe work environment, you are putting the lives and well-being of your employees on the line. It's always wise to stay preemptive and look for things on the jobsite that could result in workplace injuries. Below are six dangers managers should be aware of.
One of the most common sources of workplace injuries are falls. This includes falling from elevated areas on a jobsite. It also includes falls caused by slipping on the ground. To address this risk, make sure proper railing and safety barricades are installed in elevated areas. Make sure spilled liquids are quickly cleaned up and sectioned off with warning signs.
Fire is a risk in pretty much all enclosed structures. With this in mind, you must make sure your factories, offices, and other buildings are properly equipped with fire safety devices such as fire alarms, fire extinguishers, and sprinkler systems. Train employees on how to quickly and safely evacuate your buildings.
One thing that should always be handled by professionals is installing the electrical systems that provide electricity to a company's facilities. If it's done incorrectly, there could be a risk of employees being electrocuted. Have your facilities inspected to make sure it's safe. Also train employees on how to safely address electrical hazards like exposed wires.
Up until the 1970s, asbestos were used in the construction of buildings as a cheap form of insulation and fire proofing.
According to Mesothelioma.com
, 10,000 people die from asbestos related diseases each year. If your building was constructed during the appropriate time frame, have it professionally inspected for asbestos.
Badly Maintained Roads and Sidewalks
Mechanical equipment, especially on factory floors, can also be a source for workplace injuries and fatalities. Make sure all employees have been properly trained on how to safely run this equipment and what to do in case of an emergency.
Overall, workplace safety is serious business. Without it, people's lives can be ruined as well as the credibility and finances of a company. Do everything you can to make sure your workplace is safe.
Bio: Rachelle Wilber is a freelance writer living in the San Diego, California area. She graduated from San Diego State University with her Bachelor's Degree in Journalism and Media Studies. She tries to find an interest in all topics and themes, which prompts her writing. When she isn't on her porch writing in the sun, you can find her shopping, at the beach, or at the gym. Follow her on twitter: @RachelleWilber