When it comes to business insurance, cost is usually the thing at the forefront of every business owner's mind. While keeping costs to a minimum is important in every aspect of startup, truly making the most of your business insurance is about getting value for your money, and the
best
deal rather than the
cheapest
.
"Cheap" Insurance vs "Good" Insurance
The distinction between a "cheap deal" and a "good deal" is subtle: they may very well have the same cost at face value, but the extent of coverage provided by a "good" deal will be much better. Cheap deals are usually so because they offer very thin protection, whereas good deals get you the cover you need without a skyrocketing cost.
Insurance is not only about the price, but what you actually get for that price. What's more, you don't have to sacrifice the extent of your cover in order to reduce the premium. There are a few tips and tricks that you can bear in mind to keep the cost of your insurance premium down, while still getting the coverage your business needs.
Avoid Over and Under Insuring
You need to protect every vulnerability in your business, but, this cover needs to be cost effective, too. It's amazing how many business owners over or under insure, either unwittingly or intentionally, and it's essential that you avoid it.
Over insuring means that you could be paying for cover that you don't actually need, which is a waste of money that could be better spent elsewhere. For example, a pub landlord who leases his business from a brewery may not need to take out buildings or contents coverage, as there's a chance that the brewery may already have this insurance in place.
Under insuring—often done intentionally to lower costs—can leave your business defenceless in the face of a threat, which could end up costing your business thousands in the long run. A "what-are-the-chances" attitude is always a dangerous attitude to have.
Get a Tailored Package
Once you've made sure that you're only taking out the types of cover that are relevant to your business, look closer at each policy and see if it can be fine-tuned to your business's specific circumstances. For example, have you considered all the optional extensions that could be added to your contents insurance policy? Just to name a few:
Stock insurance
Cash on premises
Tools and equipment
Or, have you considered protecting your contents against more specific threats—for example:
A flood or fire
Accidental damage
Theft committed by employees
There are so many ways that you can customize your insurance to every detail of your business's needs—often at little or no extra cost.
Reduce Your Risk
If you present a high level of risk in your insurer's eyes, they will probably quote you a relatively high premium as a result. The good news is that it works both ways, and if you lower the level of risk you present, you can correspondingly lower your insurance premium. There are a number of ways you can lower your risk, including:
Installing new locks on doors and windows
Getting new alarm systems fitted
Enforcing proper risk management in the workplace
Nominating employees as first aiders
Displaying visible health and safety procedures
Not only can this help you to get cheaper quotes for your insurance, it makes your business a safer place for you and all your employees. It can also help to keep your future insurance premiums down, as there is less chance of disaster or interruption to your business, reducing the likelihood of you making a claim. Having no recent claims demonstrates that you can manage your business risks properly, and makes you low threat to future insurers.
Reduce Cost without Sacrificing Coverage
Having proper business insurance in place is essential for any startup or small business, and it doesn't have to be as expensive as you may think. When it comes to putting insurance in place for your business, take your time—make sure you explore all the options to make sure you're getting comprehensive coverage that won't leave your business at risk. Experiment with some of the above cost-reducing techniques and see if you can lower the price of your insurance premium without sacrificing the extent of your coverage.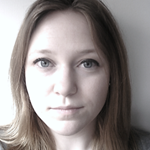 Author: Hannah Corbett is a writer for Make It Cheaper: the business saving experts, and a startup enthusiast. When she's not producing content, she's trawling the internet for the latest in the startup and SME world. Follow Hannah on Twitter for more small business tips and tricks, or connect with her on Google+.