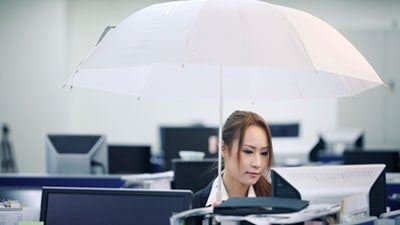 Recently, Houston has been experiencing a tremendous amount of flooding. River levels are steadily rising. What was once your neighborhood pond is now your neighborhood lake. Should flood waters reach your office, they can do thousands of dollars in damage to your phone and data center. So here are some tips to help you keep your phone system safe and dry.
Have an Adaptable Disaster Plan
In disaster situations, you want to be proactive. Make a plan that allows you to move important system functions from one location to another. This is an inherent benefit of VOIP technologies. Call center employees can work from a new, temporary office location should yours flood.
Ensure Your Data Gets Backed Up
Make a data backup plan that uses an alternate location. You want this alternate site to be far enough away that it isnt affected by the disaster. Other important qualities are the ability to access your backed up data quickly and making sure that 100% of your data is backed up. To do this, constantly test the backup and restore functions of your system.
Document Your Network Setup with Visual Aids
We've seen it before. Clients need to completely tear down their network and rebuild it from the ground up. This tear down has to be done quickly because of the rapidly approaching flood waters. Often, they're left in a position where they're unsure of how to put humpty-dumpty back together again. This is where visual maps of the past network layout are invaluable! If a network is poorly documented and requires specialized knowledge stored only in the heads of IT staff, rebuilding a network takes much longer and is prone to errors. Documenting your network long before a disaster and maintaining that documentation regularly is integral to maintaining your business operations in the event of a disaster. Learn the
best ways to set up your data center
.
Choose an Alternate Business Location
This is especially imoprtant if your business is located in a flood-prone area, like Houston. An alternate building is ideal, but higher floors in the same building will often work as well. Some temporary office spaces will give you discounts for pre-leasing space as insurance for a flood. That helps mitigate extra costs should you add this expense to your disaster plan and permanent budget. Some companies will split the cost and office space, almost like a timeshare.
Establish a Communication Plan for Your Employees
Be honest. Have you completely thought through how you will reach employees in the midst of a disaster? It's not as simple as you'd think. And, in the middle of a huge storm, they'll be scrambling to get high and dry too. ask yourself these questions: Do employees know where to go to find information from you if your standard communication methods are compromised? If you need to disconnect and move your server, how will you communicate with your employees? Employees need to know what communication channels to use in the event of a disaster. These channels should be tested and staff should be trained to monitor them so you can maintain good communication even if standard lines must be interrupted.
Published: June 29, 2015
2559 Views