All businesses have a fair share of formal and informal procedures and processes to ensure efficiency in dealing with customers and effectiveness of operating costs. As the owner, you should be very hands on with everything that happens with your business, especially when it comes to your workers. To keep your workers' compensation costs low, here are some suggestions you may want to consider:
YOU, the owner, pay for your workers' compensation
Business owners should know that the money paid to workers comes out of their pockets. Some owners would think that insurance companies are responsible for the compensation of workers but, no, that is erroneous thinking.
This is how insurance works: you, or the workers, have a claim, and the insurance company will provide you with the money for payment. After a claim, you will be charged for an additional premium. Things get worse when the claim is fraudulent because all expenses will be paid off (despite the fact that it is fraud), and your premiums will go up accordingly.
Report injuries immediately
Whenever any injury happens to any of your workers, immediately contact your insurance company. They are the ones who would manage the claim and pay for any expenses because you are their customer.
Make sure that the injured worker is receiving proper treatment. See to it that recovery protocols are strictly followed to achieve a speedy recovery. With this process followed well, the possibility of fraud is lesser.
Supervisors should be well-trained in handling injuries
Managers or supervisors are the ones who directly interact with the workers, so they are the ones in key contact whenever a worker is injured. The supervisor is the one to accompany the injured worker to the nearest medical facility. He should also be responsible for keeping in touch with the worker during recuperation to relay his concern and reminding the worker that she can go back to the job as soon as everything's okay. This kind of contact with the worker will affect the recovery process positively since the worker knows that the employer cares.
In this situation, when a supervisor doesn't check on the injured employee, she will feel alone and cut off from the employer, which may lead to a slower recovery process.
Keep your checkbook away from others' eyes
Businesses, whether small or big, deal with money. System leaks happen now and then in all companies. These are the perfect grounds for fraud, especially regarding workers' compensation. No matter how tight the security is, there will be some who could sneak and defraud the system.
One way to minimize fraud would include being alert to "Monday morning" incidents and injuries that occurred where there was no witness. These may be planned by fraudsters ahead of time and done with ulterior motives.
Educate employees with workers' compensation
Educating your employees will help avoid the risk of fraud. Start with the fact that their compensation is a benefit which is just like healthcare coverage. It covers them when they are sick or injured. Also, emphasize to them that fraud is a crime and won't be tolerated by the company.
Discussing such a topic with your worker will help them recognize you care for them and at the same time, they would also know the consequences of engaging in any fraudulent acts. You can also seek help from professionals like workers compensation attorneys in educating employees.
Investigate immediately
When an injury occurs, gather as much information you can as fast as possible. That way, you will be aware of what has happened, and you can prevent anything like it from happening again.
If you feel that there is something fraudulent about an injury, discuss it with your insurance agent together with an investigator so you can gather more relevant information.
Pre-employment background check is a MUST
Always do background checks before hiring workers so you can be aware of their records, whether they are people to be trusted or not. Different records should be checked thoroughly. It might be quite costly, but it is better this way than to hire a worker who may cause fraudulence in your business.
Fraudulence for workers' compensation is a punishable crime. It's just like stealing someone else's money, equipment, or inventory. When such unfortunate things happen, you and your business will clearly be the victims. You have to work on ways to stop and even prevent it from happening in the first place.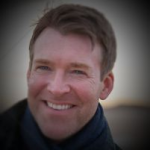 Author: Paul Gilbert is a professional blogger, enthusiast who loves to write on several niche including Insurance, Personal Injury, Workers' Compensation & Social Security Disability. He is also a part-time consultant providing best solutions & support to injured workers for claiming workplace injury benefits under Rochester workers compensation attorney.