There are a number of ways small business owners can sabotage their success. If a small business is perennially struggling, then it may be due to these 5 common slip-ups that impact performance and limit the opportunities for growth.
Not Thinking Long-Term
No matter what's happening today, small businesses have to keep thinking about tomorrow. It can be hard to keep an eye on the long-term when some many things are happening right now, yet businesses without a long-term plan—and the will to stick with it—will find themselves either struggling to grow or going out of business.
Refusing to Change Your Processes
Whether a business is growing or stagnating, often comes down to how efficiently it operates. Small businesses need to make sure that they are always looking for ways to perform work more quickly, less expensively, and at a higher quality. Failing to optimize work processes will lead to an inability to scale, as well as, lower margins. Business need to avoid getting stuck in an operations rut.
Avoiding Sales
Every business needs sales to succeed, yet many small businesses refuse to ramp-up sales or invest in their sales forces. Avoiding sales leads to "dry spells" and under-utilized staff as the company finds itself too little work to keep the handle cash flow and business investment. A company without a strong sales strategy and regular sale outreach is never far from insolvency.
Underestimating Your Expenses
Not managing expenses and neglecting financials is why many small businesses end up failing. Small businesses need steady cash flow to operate and to grow. If the company doesn't properly plan for its needs and generate the necessary funds, then it can find itself unable to restock, pay employees, or cover expenses related to new client acquisition.
Unsafe Conditions
A safe workplace is easy to take for granted until something goes wrong. An inadequate safety program at a workplace can lead to injuries or worse. Any safety incident at a small business is financially and operationally costly: they can cause lawsuits, low morale, and lost productivity. Small businesses should make sure that they understand and comply with the safety regulations for their industry and workforce, and never scrimp on safety.
The common mistakes discussed here are not a comprehensive list, but they represent pitfalls that every small business needs to avoid. A small business has a much better chance of success if it avoids these slip-ups.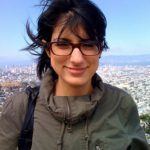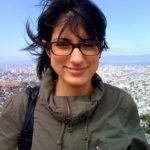 Author: Emma Sturgis is a freelance writer living in Boston, MA. Information used in this article on the importance of a safe workplace was provided by a corporate safety expert with an online bachelor's in safety. Questions? Say hi on Twitter @EmmaSturgis2.