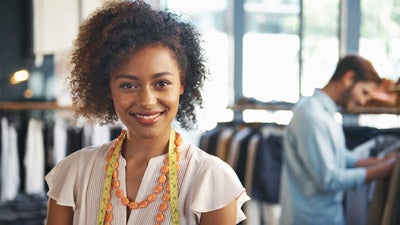 The pandemic drove retail sales in 2020 and 2021, particularly in essential items and online shopping. The economy continues to shift and change as the world moves into 2022 and figuring out how to move forward with a new kind of normal involving world tensions, a faltering economy, rising interest rates and other concerns.
Economic patterns and retail sales tend to follow patterns over and over. Recessions and other concerns come and go. The companies that thrive even through the hardest of times tend to prepare for upcoming trends and changes, embracing what works and replacing what doesn't.
What Trends Are Affecting the Retail Industry?
Quarter two of 2022 brings some new thoughts to the forefront and things to prepare for as businesses enter the second fourth of the year and look toward Q3, which will be here before we know it. Here are the top trends affecting the industry at the moment and how you can navigate them.
1. Threats of Store Closures
The United States government stepped in and helped many small businesses survive the early days of the pandemic by offering PPP loans and delaying payments to social security. With programs expiring, smaller companies find they suddenly have to pay big chunks in expenses and move forward in a new landscape without the support of loans or other breaks.
The threat of smaller stores in local communities closing down for good still looms. This can impact your retail store in a variety of ways. If you run a brick-and-mortar location, fewer open shops often means less foot traffic. However, it can also mean the competition goes away, leaving you as the sole source in your area.
You can expand your customer base by also going online. E-commerce sales should raise around 22% by 2025, opening up a world of opportunities for your small business.
2. Improve Supply Chains
Continuous supply chain issues still plague the United States at the moment and are expected to continue into Q2. If you source from outside the country, it might be time to seek out local options if possible. Make sure you keep plenty of inventory on hand as you can afford to alleviate any delays from your suppliers.
Even if there weren't issues in the supply chain industry, it's smart to review your third-party wholesale suppliers from time to time anyway. Can you save money by going with someone new? Is there a better option out there?
There's also something to be said for established relationships. If you have a trusted relationship with a manufacturer and they almost always deliver on time, then paying a bit more to ensure you have stock may be worth the added costs. You can't sell a product you don't have, which can affect your revenue.
3. Offer Delivery or Free Shipping
Huge corporations, such as Amazon and Walmart.com have driven consumers to expect fast and free shipping options. Smaller companies may struggle to provide the same services without losing money.
Consider ways you can offer services allowing your customers to shop from the convenience of their armchairs. Even if you don't have an online store, you can hire a delivery person or offer curbside pickup.
You'll likely need to set a minimum order amount to ensure you can afford the delivery or pickup fees involved in hiring another person to handle the volume. However, this also means you may make higher sales in Q2 and Q3 as people work to ensure they hit the minimum amount.
4. Embrace Positive Reviews
Verizon's recent Look Forward Study showed some significant lifestyle changes due to COVID-19. Data usage on Verizon networks is about 31% above pre-pandemic levels and shows no signs of slowing. Experts predict the shift ahead to digital advanced around five to seven years in two years' time.
Because people spend more time online than in the past, more check online reviews before buying a product. Feedback from peers–even ones the person does not know–has a significant impact on their decision to buy from you.
Even if you're a brick-and-mortar store only right now, ask your customers to share what they love on Facebook, Yelp! and other review sites. People often start their search for a new product or service online.
5. Invest in Your Workforce
Businesses still struggle to fill open positions, and workers feel reluctant to leave their remote work and return to the office. The trend toward remote work is particularly difficult for retail stores and restaurants, where most of the positions require in-person tasks.
Investing in your workforce may help alleviate some of the difficulties in finding workers. You can reimburse for tuition when they take courses related to your industry, for example.
Since many people found working from home and raising families to be less of a struggle, consider ways of helping them alleviate the stress of kids on e-learning. A small mom-and-pop shop could let their salesperson bring children over a certain age to work with them and set up a small computer where they can do school work during work and school hours.
You may need to get creative, especially if you're a smaller brand. Larger companies can look into job sharing, an on-site daycare or reimbursing childcare costs. The perks you offer may mean the difference between attracting quality employees in Q2 or losing them to another business.
Finding Your Feet
Small business owners can almost feel the shift in the air as business returns to full force but the world tries to figure out what happens next. One of the best things you can do to keep up with retail trends in Q2 and beyond is to read widely in business publications, pay attention to what your employees and customers say and be ready to pivot when called to do so.
Published: April 4, 2022
2848 Views