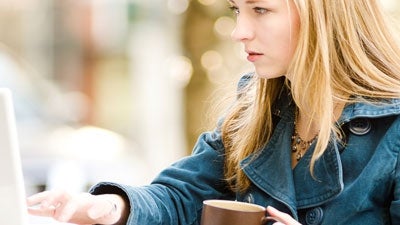 Here's one for debate around a cup of coffee or a glass of wine. Most innovation occurs when creative people are relaxed and thinking about other things.
We all can picture the corporate R&D lab with tens of scientists working at white boards, or over computer models, or with prototypes. And we picture programmers working at their workstations or on their portable notebooks creating great new code.
But all of those people are following the flash of inspiration that started their activity, and it is that flash we seek to reproduce again and again in a successful enterprise.
This leads us back to coffee and wine, and showers, and quiet time. Given that we are looking for that flash of inspiration that starts us down the path of innovation through the hard work of R&D, maybe we should reengineer our thinking about allocation of time for our most creative resources, including ourselves.
There are times when creativity comes under pressure. Necessity, after all, is the mother of invention. But whole leaps into new groundbreaking areas of innovation most often come from times of reflection, when the mind is clear to dream ahead, to think without interruption.
So there are those who subscribe to the coffee and wine school, and encourage creative thinkers to find extra time in the early mornings or evenings to free the mind to innovate, to find the spark that could propel a company forward.
Published: May 22, 2015
2008 Views