Having a competitive advantage means that you bring something unique to the table that your competitors do not. Depending on the industry you're in, this can come from a number of different sources. For some, they offer the best technology, whereas for others they market to the proper demographic.
Companies that keep a competitive advantage in the long term have learned to evolve with trends. Doing the same thing year after year almost never acts as a sustainable long-term plan. Maintaining a sustainable competitive advantage requires continuous consideration of the business landscape. This goes beyond temporary customer base increases and takes the form of a comprehensive strategy.
Decrease Costs
Some companies like Sony occasionally take a loss on certain items to gain the position of market leader, but this cannot be sustained long-term. This means eliminating costs where you can so that prices can stay low. This can take the form of finding a better supplier, buying in bulk, or finding a cheaper labor force. It can also take the form of investing in custom software. Tailoring software to the business and not using products off the shelf means that you can target to your needs, making internal processes more efficient. Efficient technology use almost always lowers costs.
Target
Target the most promising demographics for your product or service. Many large companies try to be all things to all people, leaving those underserved and looking for a better experience ripe for taking from their customer base. Find the consumer needs lost in the larger structure and serve that need. Whether it be younger consumers or small businesses, focus some attention of these groups. By becoming a market leader in different niches, you establish a competitive advantage that can be expanded.
Stand Out
To maintain a competitive advantage, you must excel something and stand out in some way. This does not mean being the best at everything. Identify what consumers in your field care about most, and focus a lot of energy on that. This often mean excelling in customer service like Amazon does to engender goodwill between your brand and customers. Customers who feel positively toward a brand will seek it out. Using custom software can greatly increase the customer experience. Building a system from scratch with the customer in mind means that they find what the need quickly. Normal software tries to solve all problems, and leaves the customer experience bloated and can hinder internal efficiency.
Innovate
Many companies make the mistake of only looking at competitors directly in their industry, but the internet has destroyed many traditional companies. Look outside your immediate sphere for new opportunities for expansion. Being at the forefront of the next big thing means having an advantage at it. Looking into other industries means getting a start before competitors even exist in an arena.
Maintaining a sustainable competitive advantage takes real work. It means evolving as consumer needs evolve. But those companies that rely on the "now," with no thought for the future, end up stuck in the past.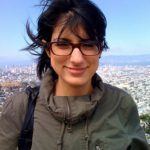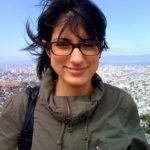 Author: Emma Sturgis is a freelance writer living in Boston, MA. Information used in this article on the importance of custom software was provided by Cogitech Solutions in Utah. Questions? Say hi on Twitter @EmmaSturgis2.