It's Not Too Late to Make 2013 the Year of the Customer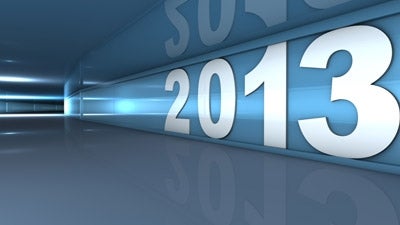 This year is more than halfway through. You had every intention of making 2013 "the year of the customer" for your business, but you just haven't found the time or resources to make the changes you planned. Well, it's not too late to put more focus on the
customer experience
.
These three lessons can be easily applied to any business—small or large, in services or manufacturing, or a brick-and-mortar store or ecommerce outlet.
Put yourself in your customers' shoes. Are there ways you can make your company easier to work with? Perhaps you can offer your products or services under a subscription model to give customers the benefits of short-term commitments and less (or no) upfront costs. Or, maybe you can offer customers more flexible payment or billing options that are more convenient.
If you run an
ecommerce business
, consider extending your customer service hours by one hour in the morning and one in the evening to better accommodate shoppers in different time zones. If you're a distributor, consider a change to your customer communication regarding sales orders, perhaps adding text message options.
Also, map the customer journey—from the marketing, awareness, and evaluation phase; to the buy, purchase, and set-up phase; to the use, consume, value realization phase; and, finally, to the repurchase, renewal, and recommend phase. Look for those common touch points that
every
customer must go through and ask yourself if those behind-the-scenes, often-forgotten touch points reflect your company's brand and the motto of "easy to do business with."
Then consider the frequency that all customers must transit these touch points when you consider if your customer lifecycle journeys are able to deliver a delightful experience, versus a brilliant basic or, worse, a failed journey.
The first things many shoppers do before visiting a new merchant are check online reviews and look for discounts. You can capitalize on this trend by offering coupons on your website or social media platforms. Consider developing a
loyalty program
that gives your most frequent customers discounts and other perks.
Also, think about other resources you could provide your customers. If you own a bakery, might you offer free cake decorating classes, or even branch out a bit by offering complimentary jam preserving classes? If you manage a manufacturing plant, could you offer discounted shipping during the off-season?
3. Prove feedback matters
You and your employees probably collect customer opinions and pieces of advice every day. But what do you do with them? Take "listening" a step further by backing it up with some action. Consider the implementation of one customer suggestion each month. Your customers will take notice and, hopefully, value your business more than the competition.
Treating your customers with respect and thoughtfulness is one New Year's resolution you should (and can still) keep.
Published: July 1, 2013
2101 Views