How to Win as an Underdog and Maintain Your Scrappiness as You Grow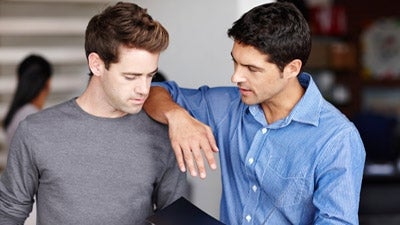 Let's say you're fresh out of college, and you have two job offers: one with a global megacorporation and the other with a startup out of a San Jose garage.
If stability and security were your goals, which would you choose?
The established company seems logical, but that's no guarantee today. The history of our economy is the story of little guys overtaking and surpassing the big dogs. And according to Yale professor
Richard Foster
, the average lifespan of an S&P 500 company has declined by more than 50 years—from 67 years in the 1920s to 15 today.
These large companies were replaced by younger ones that had a unique advantage in the marketplace, despite humble beginnings. You, too, can use your underdog status to your advantage, but the trick is maintaining your unique strengths as you grow.
The Underdog Advantage
So why do underdogs succeed, and how can you replicate that power? One simple reason is that Americans like underdogs. Avis Car Rental capitalized on this with its famous ad campaign: "We try harder. (When you're not the biggest, you have to.)"

But the Davids of the world have other advantages, too:
Underdogs are optimistic and imaginative. Even when faced with setbacks, underdogs believe they can succeed and can visualize their dream becoming a reality.
Underdogs are not afraid to take risks. Because underdogs start out with nothing, they have nothing to lose. Taking risks is easier for a David than a Goliath, which has benchmarks to make every quarter and stockholders to please.
Startups can substitute effort for experience. Small companies can move faster and adapt to changes more quickly than the larger companies they compete against.
Underdogs know how to improvise. They are used to making do with less and are not hindered by fewer resources.
Underdogs are agile. In his book, "The Innovator's Dilemma," Clayton M. Christensen explains how established companies become very good at pleasing their existing customers with innovative iterations of their products, but upstarts come along with new ideas about how technology can be used and find new customers for their innovations.
Play to Your Advantage
To succeed as an underdog, entrepreneurs must play the role of the agile innovator. Successful Davids do several things:
They use speed and agility to experiment and develop new products to challenge their adversaries.
They are scrappy and able to do more with less.
They dream big, realizing they have nothing to lose and knowing that there are better ways to serve customers. (Think Warby Parker.)

If they do this well, underdogs eventually become top dogs. At this stage, they need to work even harder at being revolutionary.

As they grow, underdogs must:
Keep reinventing, and keep putting out products that are game changers. In 2007, Netflix introduced its streaming movie service, and in 2011, it announced it would be releasing its own original programming. Once the underdog in subscription-based movie rentals, Netflix is now the king of on-demand video streaming.
Refuse to accept the status quo — even if they are now dictating the status quo. Amazon is another underdog-turned-top dog that continues to push innovation on faster delivery, more seamless ordering, and a more user-friendly reading experience. Just recently, Amazon announced Kindle Unlimited, and the brand continues to expand its same-day delivery coverage.
Stay flexible. This is easy to do while you are small, but make sure you can adapt quickly as you grow.
Challenge consumers to want something better, then deliver it. Remember Steve Jobs and the first iPod?
Stay optimistic. Companies that succeed often do so after many have told them they will never be successful.
When you

do experience success, you shouldn't forget your humble beginnings. The founders of Nantucket Nectars started out wanting to recreate a peach drink they had in Spain, so they made it themselves and sold it from their boat in Nantucket.
In the beginning, the company publicized its hardships in ads, cementing its underdog status with stories about how early employees dropped proceeds from the first sale into the harbor and crashed the delivery van. Its product label says: "We started Nantucket Nectars with only a blender and a dream."
Well, Nantucket Nectars laughed all the way to the bank. The company became so successful that Dr. Pepper Snapple Group bought it, but it's stayed true to its underdog identity.
The underdog spirit is alive and well in America, and startup after startup continues to prove that hard work, creativity, and a willingness to take risks can pay off in spades. The real challenge isn't getting people to notice you; it's keeping your underdog advantage long after you've outgrown your garage.
This article was originally published by Killer Startups

Author: Rob Biederman is the co-founder and CEO of HourlyNerd, a service that connects businesses to top MBA students and alumni to solve critical business problems at affordable prices.
Published: October 1, 2014
2063 Views