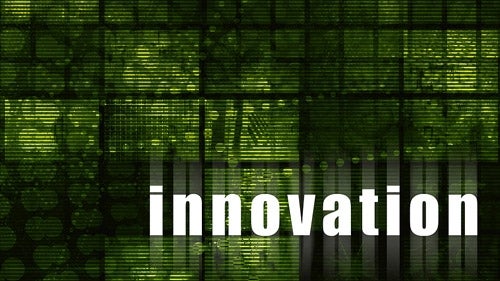 In the business world, you hear all the time about how important it is to innovate. But when you get past the talk, how do you actually do it?
Being innovative
is really hard work! But to win more customers and outshine the competition, it's a necessity.
Adam Richardson, the author of Innovation X, described his thoughts on how to innovate. Innovation, he says, can come from competing on "know-why," instead of "know-how."
What does that mean? Know-how is your core competencies—things that you know, resources you have, and skills you possess. Know-why, on the other hand, is about core insights, which are all about how you think and use those resources, knowledge, and skills.
Adam identifies three key attributes of core insights that can help you innovate in whatever your industry might be:
1. Logical, yet unexpected.
You develop core insights by looking at all the information you have and putting it together in a creative, unique way. In any industry, people get used to looking at the numbers and information in the same way, but when you take a different angle, you might see something that is obvious—if you'd only ever looked at it that way before. You'll be innovating while everyone else is missing out by still looking at things the same old way.
2. Forward-looking.
Don't just think about the world as it is today. Think about how the world will be tomorrow. Where are the trends leading us? What are big future opportunities to take advantage of changes in technology and consumer habits. By identifying the trend toward
environmental-friendly
technology early, Toyota had a big winner with the Prius.
3. Hard to follow.
Your insights should not be so obvious that your competitors can immediately figure out what they are and copy them. Adam has an interesting point: "The real trick is that even if competitors can eventually understand your core insight, their ability to respond is often constrained by their own competencies, customers, and business model." When you're innovating in a way that is difficult for competitors to follow, you have a huge advantage.
Published: December 20, 2012
4665 Views