Many businesses have unique and solid products, strong business plans, and truly want to remain relevant in a quickly changing world. There are several factors that many businesses minimize or ignore that can have a significant impact on their success. With rapid technological advances, more opportunities to advertise, and a decreasing consumer patience level, there are some simple back-to-basics approaches that businesses can successfully use to stay relevant, focused, and enhance their success.
Keep Learning
As a company, celebrate collective successes and provide a safe environment for employees to share mistakes from which others can learn. Provide training and resources for employees to enhance their knowledge on an ongoing basis. Encourage the sharing of new ideas and the questioning of established processes. Perhaps there are better ways to do things more efficiently. For example, consider shortening meeting times, or emailing important announcements instead. Management should also allow down time or fun team-building activities for their teams to keep their productivity up. Small breaks can help employees feel more energized and efficient. Make innovation everyone's responsibility.
Value Customers
Engage your customers through social media, mailing lists, and surveys. Provide fantastic levels of service since most companies fall short. Offer enticing rewards for repeat customers. Most importantly, listen and be responsive! The customer should virtually always be right. Incorporate customer ideas into the conversation when you review product development and improvements.
Find simple ways to entertain your customers while building your brand. One of the easiest and most effective ways to do this is through social media. Consider fun contests through Facebook that engage customers on your page and get them excited about new products. You should also provide ways for them to save money if they keep coming back. Things like rewards programs are highly effective, and help the customers feel valued.
Use technology
Realize the value in investing in scalable technology that can help make running your business more efficient—from accounting to inventory management to sales. Invest in the right software upfront, along with needed man hours to prepare your business for growth. Also, provide your customers with a user friendly experience from an easy to navigate website to providing multiple means through which they can be contacted, make inquiries, and receive additional information.
Understand your audience and current trends
If you are engaging customers and building sales, you'll be able to easily gather information on your target audience. Study the industry and understand the growing big trends (not quickly fading fads), along with the strengths and weaknesses of your competitors. However, consider not following every trend your competitors follow. Go back to what you do really well, improve it, refine it, and perfect it.
Though it can be risky, consider beating back the competition with the quality, consistency, and intrinsic value of the products that are the core of your business. Invest in updates that will solidify your dominance in the market. One of the best things you can do is have reliable analytics software. Knowing who is looking at your website, for how long, and how they got there can make a big difference in your overall marketing plan.
Social media platforms like Facebook can also provide valuable insight into who your audience is, so you can market accordingly. If your current audience is young, for example, it would be best to stay current and active across a wide range of social media platforms. If you know how your audience likes to connect with companies, you can find them and market to them much more effectively.
Go Green
With increasing consumer concern around conserving resources, "going green" shows your company's commitment to more than just the almighty dollar. In addition to doing something good for the environment, this shows your customers that you care about conservation, our future environment, and this establishes you as a thought leader in your industry.
Also, great employees want to work for great companies. This approach will help you recruit top talent if you create programs that show you care about the health and welfare of both your customers and your loyal employees.
Focus internally
Where many businesses are primarily focused externally, focus internally on hiring "A" players in the right roles at the right time. Provide them with the autonomy and tools to do their jobs well. Create a work environment that encourages collaboration and true cross-functional work. Reward those that contribute, and move swiftly to replace those employees who do not fit the culture or carry their respective weight. Real effort and investment on people resources and building culture will truly help your business flourish in the long run.
If your business can implement just one or two of these ideas, the impact can really be extraordinary. To stay relevant in a competitive business world, each of these differentiating factors will help your company shine.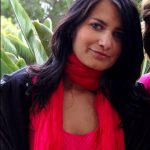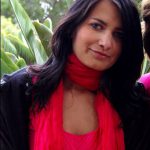 Author: Anita Ginsburg is a freelance writer from Denver, CO. She enjoys writing about business for companies like Legend Solar, which offers efficient power for businesses.