Disruptive technology surpasses an existing market, where a new technology replaces the old by making the old outdated. New technologies emerge each day, challenging the existing ones, and can have important ramifications for your business.
Below are some predictions for the most disruptive tech trends that can impact your business:
1. Autonomous vehicles
These are self-driving cars that will require you to just get in and the car will get you safely to your destination. The use of side mirrors will be an outdated technology as this new car model will be embedded with cameras and sensors.
Technology in the vehicle industry has been on the rise. Vehicles have gone from being connected to the internet, having automatic transmissions and having power brakes to being autonomous. The latest technology of the autonomous cars will bring change, and these cars will be in high demand.
2. Essential 5G infrastructure
The 5G will redefine the core internet and mobile architecture. It will enable the mobiles to support distinctive demands of the recent disruptors. The driverless cars will, for example, require a network latency, which is less than a couple of nanoseconds. Robotic surgeons are similarly very sensitive and radio interference can make them stop working. Powerful devices will be needed so that networks can penetrate deep into a building. There will be a demand for devices that have low power utilization, so that the batteries can run for a longer period. 5G networks will require offering higher speeds than they do today from fiber connections. An example of a device that is using the 5G network is the LG G5 smartphone.
3. 3D Printing
3D printing is a process where a three-dimensional solid object is formed from a digital file. The solid object is created by laying the material in successive layer until the object is created. The 3D printing starts by making a virtual design of the desired object. The virtual design is created in a computer-aided design (CAD). The CAD uses a 3D scanner or a 3D modeling program to create the new object.
A 3D scanner aids in making a digital copy of a certain object. The different technologies used in 3D scanners include:
Modulated or structured light
Time-of-light
Volumetric scanning
The 3D printing technology uses different methods to produce the object. They range from softening to melting the materials to produce the desired layers.
4. Battery technology
The battery is the source of power in many gadgets. For almost every gadget, whether a cell phone or drone or wearable technology such as a watch, durable battery life is an important feature to consider. The use of lithium-ion batteries will be outdated very soon, and it will be replaced by renewable energy storage.
5. Genomic Analysis
This technology will be one of the most beneficial techs in the medical world. It will make complicated processes much easier. It will be used for the diagnosis of cancer and rare inherited diseases in patients. It will increase personalized medicine and a better public health and medical care. This will make genome sequencing a reality. This system will, in the coming days, become so common that every doctor will have it on their desktops.
6. Internet of things
If you gave a thought to the number of physical objects that are connected to the internet, then you would realize that 99% of physical objects are not connected to the internet.
With the rate at which technology is growing, more products will soon be controlled through the internet. As a result, all types of data will be created and tested. Some of the anticipated types of technology include sensors, which will collect information on:
Condition of machinery
Oven temperatures
Structural integrity of our bridges
7. Advanced robotics
Robots are objects that perform the same duties as a human being and are safe to use. They are commonly used in the manufacturing industry and are better to use since they do not get tired like a human being does. These robots are in high demand in many industries due to the high production rates. The advantage of the modern robot is that it can change applications quickly. While these robots will render people jobless, the production cost will decrease while the production rate will increase. These benefits are what any industry owner is after.
8. Renewable energy
Renewable energy is one of the latest technologies that most countries will be investing in. It's clean, environmentally friendly, and secure. It's believed that solar energy will come to be the leading source of energy in the world and thus will surpass the use of fossil fuels.
9. Knowledge work automation
While many are worried about losing their jobs due to the invention of 3D printers and robots, the computer will do the work of 150 million knowledgeable workers. Computers will continue to automate many jobs, from sports coverage to legal discovery.
10. Advanced materials
This is the ability to manipulate existing materials from a molecular level. Examples of manipulated materials are bike frames, medical equipment, and sunglasses. Scientists are thus able to understand nanomaterials, and this will be of help to the health sector; enabling doctors to more successfully treat cancer and other diseases. In the coming years, we will have self-cleaning and self-healing materials.
Technology will never replace human beings totally. These technological devices are controlled by people, but they are posing a challenge to people to be more innovative and learn how to operate these devices so that people are not completely replaced by technology.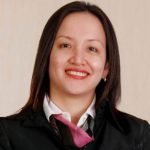 Author: Margaux Diaz is a technology and gadget geek. She is an inspirational writer and has written numerous articles on Glozine technology, gadgets, mobile phones, and many more things related to upcoming technology. Her main motive is to help and support people around the world and give them information regarding latest technologies. Connect with her on Facebook , Twitter and Google+