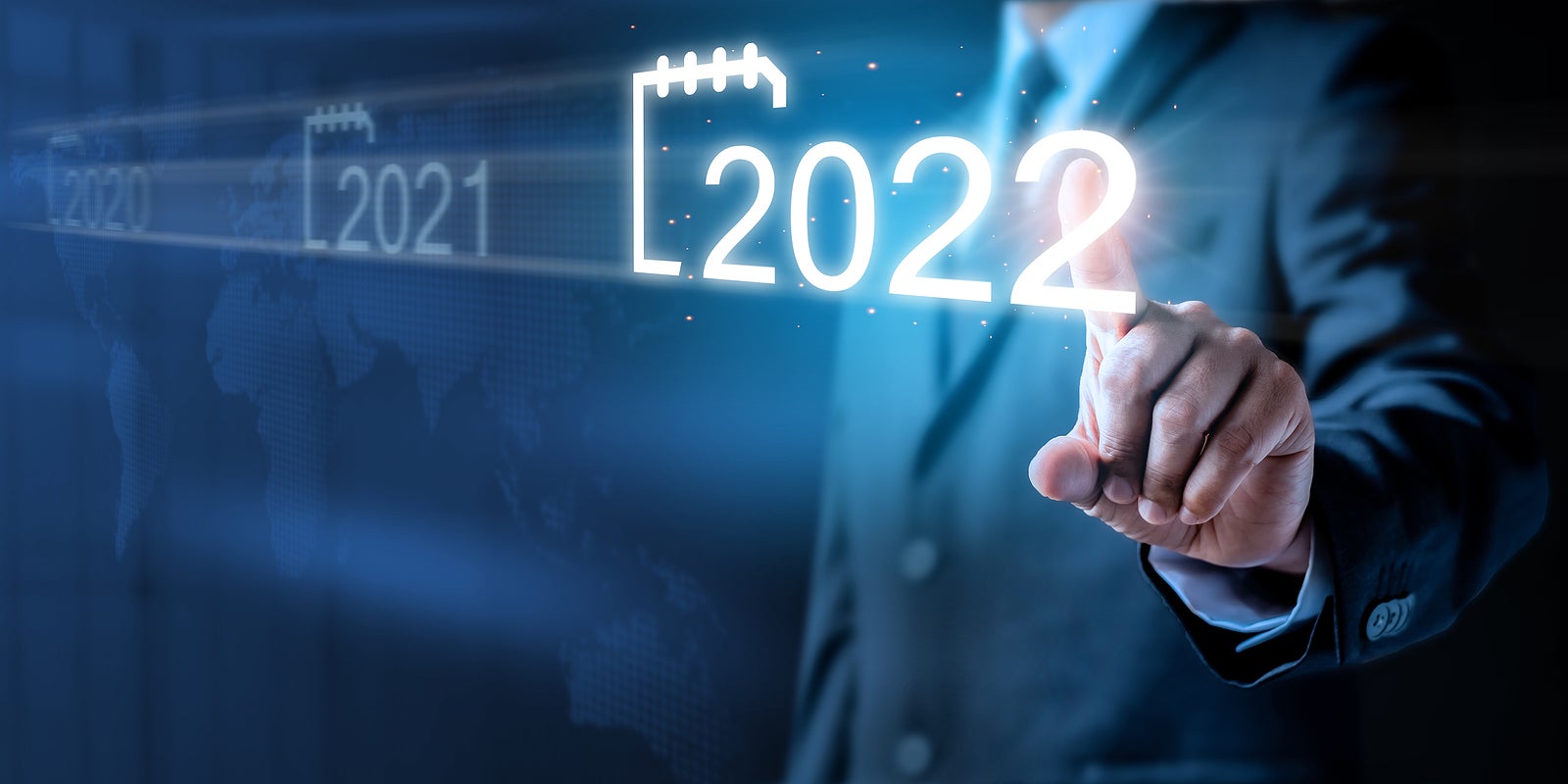 Happy New Year! What are your plans for Q1? Are you planning to continue with the same work model, or are you planning some changes? Have your goals and aims changed? Have you considered the trends? Are you up to date with company plans and goals? Do you have access to continual learning?
All these questions are just a small part of the great conundrum called "doing business in another hectic pandemic year." During the past two years, many routines have changed and adapted, but what will happen after the threat is gone remains to be seen.
What must be taken into account, regardless of your plans, is adjustability. You should be prepared to hack your plans to fit the situation at any moment. To be able to do that, you must be well-informed.
However, there are other, smaller but equally important ideas, to consider. The planet is changing, and the gig economy is getting stronger, so some changes are simply natural. Some people are looking for different jobs and different work models. Others are considering alternatives. Some are considering digital nomadism.
Some of these are huge changes, especially for people unaccustomed to the tricky gig economy. The good news is that there is the right model for everyone, but some experimenting is a must. Don't miss the opportunity to change your life for the better with all these massive changes changing the face of the business world all at once.
Ride the wave. Take the leap towards a better future. Risk a bit. Experiment. Try out different productivity hacks. Change your routine. Change your office space. Work from a park or your favorite café for a bit. Feel Alive!
Let's take a look at some tips on how to take Q1 by storm while enjoying all life's graces.
Choose Your Work Model: Remote? Hybrid? Freelancer? Digital Nomad?
As mentioned above, work models are changing fast. If you haven't tried working remotely, now is the right time. The offer has never been this tempting and there is literally work for everyone. True, you'll need to take a deeper look beyond the offer and not just accept the first one that comes your way.
There are many good offers around, and not all of them are to be performed strictly remotely from the office.
If you're considering digital nomadism, you'll need to understand that you should have some savings first. Learn how to get a remote job that pays off, starting with looking up remote startups. Digital nomads need to take care of many things besides their job, including streamlined tax filing. Learn all about taxes and various opportunities different countries offer.
Lastly, consider hybrid work models. Not everyone is looking for a remote job; some people are simply interested in variety. Fortunately, there are six different hybrid work models (as defined by McKinsey & Company), as follows:
Almost entirely off premises – mostly remote work with no office space

Almost entirely on premises – limited remote work, large office space the majority of managers and workers

Partially remote work, large office space –  the majority of managers and workers spend most, but not all, of their time at the office

Partially remote work, multiple hubs – multiple offices with the workforce dispersed among them

Multiple microhubs – management and employees are dispersed across small microhubs located in different cities and countries

Partially remote work, with flexible office space – no permanent offices; rented flex space used for periodic collaboration (but not connectivity)
As you can see, you should be able to choose from a number of options. If unsure which one will suit you best, simply try a couple of appealing ones and go from there.  
Don't Stop Learning
Company culture has become exceedingly important, now more than ever seeing as people from all around the globe are increasingly joining remote teams. It is, therefore, recommended to consider a little cross-cultural training.
In fact, you should use this as part of your learning and development routine.
Don't forget about regularly polishing your skills, either. Online courses are so abundant that there is literally no excuse for not improving yourself.
Take Care of Your Health
The never-ending issue of mental health is gaining momentum. With more and more people trying and failing to balance their work and private life, some caution is needed (and so is education!). Avoid stress and anxiety, eat healthily, and take care of any injury recovery seriously.
It is also a good idea to consider a health savings account for medical emergencies, especially if you're planning to turn digital nomad or freelancer. Counting on a company providing health insurance is for these categories wishful thinking, after all.
Let Your Excellence Shine Through
On the matter of professionalism, be sure to employ operational excellence. If you're unfamiliar with the term, stick to the Business Dictionary's definition:
"Operational excellence is a philosophy of the workplace where problem-solving, teamwork, and leadership results in the continuous improvement in an organization. The process involves focusing on the customers' needs, keeping the employees positive and empowered, and continually improving the current activities in the workplace."
Shortly put, self-improvement and open-mindedness combined with continual improvement are the right mixture and the core of the definition of success. Find your variations by experimenting a bit. People are different, after all.
Stay on Top of Your Finances
Lastly, consider mobile accounts for both convenience and security, especially if you're planning to become a freelancer or a digital nomad.
It is certainly recommended to look at multiple offers and rely on different providers, particularly if you're planning to country hop often. Expenses, such as taxes, should also be covered conveniently and you should be able to access your funds with ease, no matter your location.
For digital nomads, relying on banks back home is often the worst solution. Many banks stubbornly charge stellar fees for payments abroad even though international payment services offer a far better option. Look for a convenient credit card; there are so many options available: Payoneer, Revolut, TransferWise, etc.
Last but not least, stay open-minded! The world is changing rapidly before our very eyes so be ready to grab new opportunities as they arrive. For one thing is certain, new prospects will only keep improving as time goes by. Grab your chance!