Remote working has become increasingly popular in recent years, but it's really come into the fore within the last few months. With many businesses unable to operate due to the COVID-19 pandemic, companies were forced to ask their staff to work from home.
Fortunately, technological advancements meant that the vast majority of organizations were able to continue functioning in some way, even when 100% of the workforce was operating remotely.
Although many businesses will soon be able to re-open, a considerable number of companies are now exploring ways to incorporate remote working into their regular operations. With the potential to substantially reduce your costs, managing a remote workforce could be a very savvy business move.
For most companies, maintaining offices or workshops is one of their most costly outgoings. When you can remove this expenditure completely and rely on a remote workforce instead, you can substantially increase your profits.
Furthermore, using remote workers allows you to hire employees from anywhere in the world. With no geographical restrictions affecting the range of candidates, you'll be able to hire people with enhanced skills, a broader range of qualifications, and those with substantial experience in your industry.
To make the most of the opportunity, it's important to have protocols in place to manage a remote workforce, however. If you want to transform your business and facilitate growth, take a look at these top tips and start embracing the remote working revolution now:
Ensure staff have the equipment they need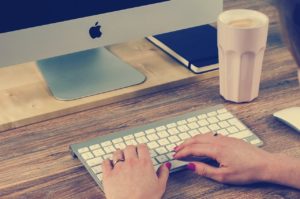 Your employees may need certain tools or equipment in order to fulfill their roles, so you'll need to ensure they have these to hand. Most people who work from home require an internet connection and either a laptop, tablet, or desktop computer. However, there may be sector-specific tools that are also required.
Although some of your staff may have access to the equipment they need at home, others won't. As an employer, it's your duty to provide the right tools for your staff, so bear this in mind when you're calculating the costs of maintaining a remote team. Furthermore, staff who use their own equipment for work purposes may be able to claim some of the cost back, so be sure to have a system in place to manage this.
Use freelance workers
Although you can easily transform your existing staff into a remote workforce, you can increase your resources by calling on freelancers and subcontractors when you need to. The gig economy makes it easy to access the specialist skills you need and hiring freelancers means you only need to pay for additional support when you need it.
A particular advantage of hiring subcontractors is that you aren't responsible for their tax liabilities or the cost of maintaining their equipment. As freelancers are self-employed, running their own companies, or working via an agency, they are required to handle these issues themselves.
This means you can minimize the amount of preparation needed to implement a remote workforce and greatly reduce the burden it places on your business. With reduced staffing costs and access to a wide range of skills, working with freelancers could be a fast-track way to make your business more profitable.
Content management and collaboration
When people are working from different locations, it's vital they have a secure and effective way to communicate with one another. In addition to this, you'll need to ensure that workers can share content easily and access real-time updates.
Digital assets management systems provide a great way to organize and store audiovisual media, logos, typography, websites, and documents, so they're often the first choice for businesses that are embracing the concept of remote working. With scalable solutions to suit your business, a comprehensive management system will be the backbone of your remote team.
Providing you have a functional and user-friendly management system in place, remote workers will find it easy to communicate with one another. Many systems have in-built communication tools in place, although you can supplement these with additional resources if you wish. By ensuring your team can work closely with one another, even when they're physically distanced, you can ensure that your teams continue to operate efficiently and effectively, no matter where they are.
Incorporating Remote Working into Your Business
If you've only introduced remote working recently, now is the time to really hone the concept and decide how to leverage the working from home trend for the good of your business. With the ability to increase productivity, reduce costs, and boost your profitability, remote working is one trend you simply don't want to miss out on.