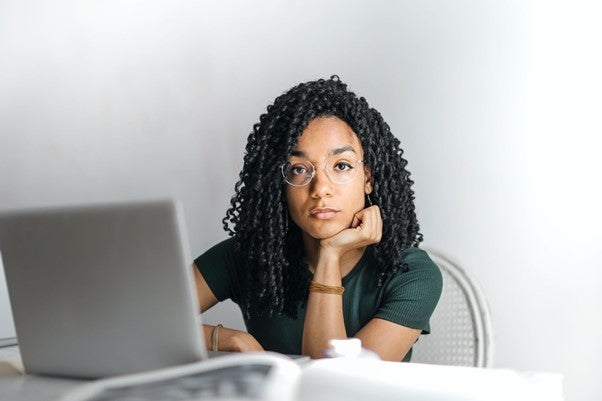 Image source: pexels.com
How can your business succeed in the market? The answer is simple – by creating a product that wins everyone's heart and allows you to leave all your competitors behind. To do this, you need to read the minds of your consumers. Okay, we were joking about mind reading, but you still need to know and understand your target audience, their behavior, needs, and wants. A customer-focused approach is exactly what can help you climb to the top.
Building customer personas will help you better understand your customers and meet all their expectations and needs. It is a simple and powerful research methodology that allows you to look at your product from a new, customer perspective and use the insights you get when creating your product, service, application, solution, etc. Let's find out what this persona is, how it can benefit your business, and which mistakes you should avoid when building it.
What is a customer persona?
A persona is a representation of a specific group of your customers based on their behavioral patterns, which will help you understand who your customers are, how they use your product, why they use your product, and what their expectations and needs are. You can include any relevant information here, such as age, gender, place of residence, occupation, as well as their primary goals and concerns.
Simply put, it's like an account on social networks, studying which you will get more information about a person. Using personas allows you to get away from the abstract approach and get your team on the same page about who your customers are, evoke empathy, and ultimately improve your product or service.
The benefits of creating a persona
Personas give you answers to the two questions: "Why do people buy your product?" and "How do they use it?". Let's see how your business will win by creating customer personas.
Creating a persona will help you get to know your audience better. You will be able to define their key problems, needs, goals, and pain points more accurately. Being empowered with this data, you will know exactly who's buying your products now and who will need your solutions in the future. This means that by putting this data into use, you'll get customers who are interested in your product. Finally, this will lead to a better customer (or user) experience, making your product more valuable and attractive to the target audience.
Building a persona will allow you to make smarter and more informed decisions regarding your product. For example, you will have a chance to know exactly what features of your product will be helpful to customers, or what language to use. You don't have to spend money and time creating and promoting a product that will be unpopular.
You will be able to improve your product or service. When you know exactly what the consumer expects from your product, it will be easier for you to detect and fix flaws and see opportunities for improvement.
Common mistakes to avoid when creating your persona
Let's take a look at the main mistakes that can cause your persona to be incomplete or distorted. It's essential to pay attention to them; otherwise, you will waste your time and money if your persona is useless.
Building personas based on assumptions
Some teams prefer to build fictional personas based on assumptions and hypotheses instead of conducting research. Ignoring the real facts can lead to the failure of your product because you won't be able to create a product that meets the expectations of real people. Of course, this does not mean that you can't use assumptions. When you create a project from scratch, you won't be able to find real users and apply their experience and requirements. But you should always check how your hypothesis matches reality. Yes, nothing ventured, nothing gained. But the risk should be mitigated as much as possible.
Idealizing your customers
This section directly stems from the previous one. Describe existing customers, not who you would like to see them in several years. Your effective persona should reflect the as-is state rather than to-be. 
Besides, avoid glamorizing your customers. They are not perfect; they have strengths, weaknesses, and different capabilities. It would be cool to have Elon Musk among your customers, but if he is not on the list of your clients, you should not describe him when building a persona. Your personas should be as real as possible.
Making personas that poorly describe your customers
Remember that a real customer should be behind your persona. Of course, we don't require you to use their names and other private data. But you should clearly understand your customers' behavior, goals, desires, challenges, and painful points. 
When you look at your persona, you should be capable of answering the following questions:
Who is your customer?

What are their goals?

What is their behavior?

What inspires them?

What discourages them?

What problems do they have?

How do they spend their average day?
Look at your persona and try to answer all these questions. Have you done it? Congratulations! You've created the perfect persona! Pay attention to any tiny detail to leave nothing out. Failure to include this information will make your persona spurious and ineffective.
Failure to divide your personas into subgroups
Don't put all eggs into one basket. The same goes for your personas. Don't send all your customers to the same group. Yes, it will be cheaper and quicker to work with one large group, but the result will be disastrous. Divide your customers into groups. Then divide these groups into subgroups. Each subgroup will have its own goals, expectations, requirements, and challenges. Build a persona for every subgroup. By doing so, you'll get more information that will help you create your effective persona.
Building personas that don't look like real people
Your persona should look like a real person to evoke empathy. That's why it should have an appropriate name. Don't give them names like Ace Ventura or John Smith. We also recommend you avoid using common stock photos or pictures of famous people, such as actors, singers, politicians, and so on. Try to find a photo of a person who looks like someone in your target audience and take it. Your persona should be believable.
Wrapping up
As you can see, creating an effective persona will help you better understand your customers, their challenges, and motivations. In turn, this will allow you to make the necessary and useful products that will always be in great demand, make people's lives easier, and solve their problems.
At the same time, you should never forget that this is not a one-time process. Your personas can change over time. The needs and expectations of your customers may change, so you will need to do new research and revisit and update your personas on a regular basis.