You're driving down the highway, truck full and a long list of addresses needing to be hit before the sun goes down. After a long day, you decide to pull down an unfamiliar street to quench your thirst. Hours later, you're stuck in the middle of nowhere, unable to contact your boss and almost out of gas.
Endless streams of customer messages flood your phone, complaining about the delivery you've obviously missed. You start wishing there were an easier way to organize your duties and avoid the unexpected.
If your business relies heavily or solely on the movement of goods and/or services, it's crucial that your drivers spend more time with the customer than stuck on a congested highway or lost miles away from the destination. While some road mishaps can't always be avoided, aiding your company with the tools to predict the smoothest, most productive, and cost-effective procedures like route optimization can help you anticipate potential logistical problems. Read on!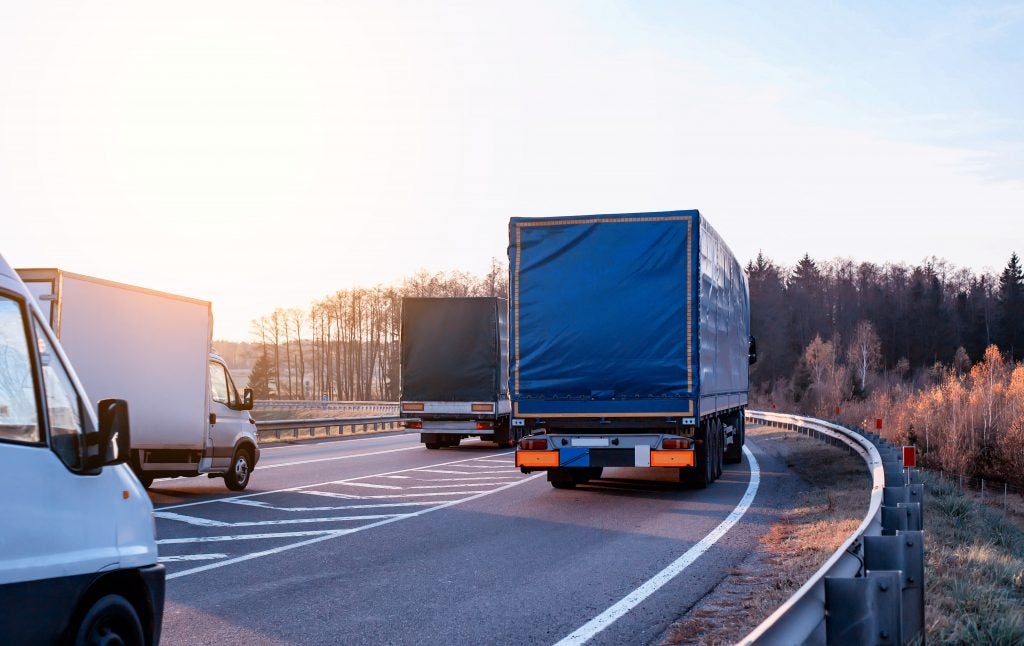 What is route optimization? 
Before uncovering the multiple benefits related to route optimization software, it's essential to first understand what this means. In simple terms, route optimization refers to "the careful calculating and generating of the most efficient routes for your fleet in order to guarantee a delivery."
In order to achieve optimal results, route optimization software takes into consideration the driver's individual work schedules as well as the following components:
Vehicle types 

Number of required stops (including coffee breaks) 

Traffic (accidents, congestion, closed roads)

Weather conditions

New, unfamiliar destinations 

Closest available drivers

Required distance 

Turns and intersections 

Hazards and other limitations
The software itself is a cloud-based system, featuring useful tools such as voice recognition, in-built GPS, and performance-based data. It can also adjust accordingly to any obstacles and update the driver's route automatically, notifying both driver and manager to avoid any confusion. The software can also be tailored to specific jobs, such as lawn care management.
Organization is a key component of any business, especially ones that rely upon/strive for customer satisfaction. If your business fails to anticipate and identify risks, reducing said challenges may prove more difficult. Ensuring your service business is managed and run in an efficient and productive manner is vital. This may be achieved through and/or aided with route optimization software.
How can route optimization benefit your service business? 
When adopting new software and implementing new procedures into your business structure, it can be difficult not to feel slightly hesitant and weary whether or not it'll actually benefit you in comparison to other software. While some tools may aid certain companies more so than others, route optimization methods have been widely accepted and praised for the following advantages it offers:
A business that prioritizes its dedication to customer service and experience is more likely to achieve a greater reputation than those who don't. Offering not only quality goods but also top-notch client communication through route optimization—which will be further explored below—enables your business to remain reliable and authentic in the eyes of your target audience.
People are quick to single out businesses with poor management capabilities and bolt the other direction. Therefore, if you're transparent, meet deadlines, identify and address any obstacles along the way, and keep your customers in the loop—your service business is more likely to land a reputable name rather than a negative one. 
Route optimization allows for you and your fleet to function in a logical fashion rather than running around, wasting fuel, backtracking, and/or missing jobs completely. The software enables you to map out optimal routes which in turn improves driver productivity and time management. (1) 
Finding ways to speed up the delivery process is wise in order to keep on top of the demand. Route optimization may, therefore, be the answer to faster job completion and less idle time.
If your routes and obstacles anticipated are clearly mapped out through route optimization software, you're less likely to waste fuel stuck in overcrowded lanes or accidentally travelling down the wrong road for miles. 
Through the use of automated data, your processes will rely less on manual operations—in turn, minimizing expenses, enhancing fuel-efficiency, and allowing your employees to focus on other more important tasks than constantly solving problems that the implementation of software could easily fix/mitigate.
Aids you in avoiding late deliveries 
Anticipating challenges on the road can aid your business in avoiding late deliveries. While you may think that a quick traffic internet search will be enough to determine your course of action, route optimization software works in real time to find the best route according to several factors, as previously explored above. 
You may also make the mistake of thinking that the shortest distance equals the most efficient route; however, depending upon the circumstances of the day, the latter may not be true. Utilizing real-time data and analytics will ensure that you meet your delivery deadlines while being met with praise rather than one-star reviews for false advertising, poor communication, and delays. (2)
Improves customer service and satisfaction 
Another perk that route optimization offers is improved customer experience, including easy and effective streams of communication and notifications between the drivers and their clients.
Customers will be allowed a clear overview and tracking of their shipment's process, including expected arrival times and alerts for any unexpected delays.
Allows you to keep up with the demand 
With rises in demand, service businesses must respond accordingly and optimize their processes in order to cater such. This may involve offering more than one delivery option in order to effectively meet the needs of their customers. 
Delivery methods could cover:
home delivery,

next-day delivery,

collection services, and

secure-location deliveries. (2) 
Route optimization aids companies in organizing several deliveries of varying demands within the same day.
Aids you in monitoring driver and vehicle behavior 
If you've been worried about the condition of your fleet and the behavior of your drivers on the road, fret no longer. Route optimization tools can also help you monitor vehicle wear and tear and gain a better understanding on your drivers' habits. 
If the software picks up on any reckless and/or inefficient driving, for example, you can then choose to implement further training and/or safety procedures in order to ensure your employees are behaving in a professional manner. (3) 
Improved vehicle maintenance is another advantage. If the software is made aware of any wear and tear, you'll receive alerts regarding the health of your vehicle. This may involve breakdown risks, unnecessary idle time, and active engine hours. Analyzing and reporting on your fleet's physical condition is wise in order to cut costs and avoid any harmful accidents. (3)
Final thoughts
Route optimization can benefit your service business in many ways. Not only can it save you time and money, it can also improve your customer experience, driver safety, vehicle maintenance, and overall reputation. 
References
"The Importance of Route Optimization", Source:

https://marketbusinessnews.com/the-importance-of-route-optimization/260346/

 

"What is Route Planning and How Can It Help You Fight With Late Deliveries?", Source:

https://www.smallbizdaily.com/what-is-route-planning-and-how-can-it-help-you-fight-with-late-deliveries/

"Plan more efficient delivery routes", Source:

https://www.verizonconnect.com/au/industries/distribution-delivery-route-planner/
Author: Liam Michaels is a lawn care supervisor. He oversees field operations, handles client concerns, and attends to the needs of lawn care workers. He imparts his lawn care expertise through online guest posting. During his spare time, Liam loves organic vegetable gardening and cooking Italian dishes.