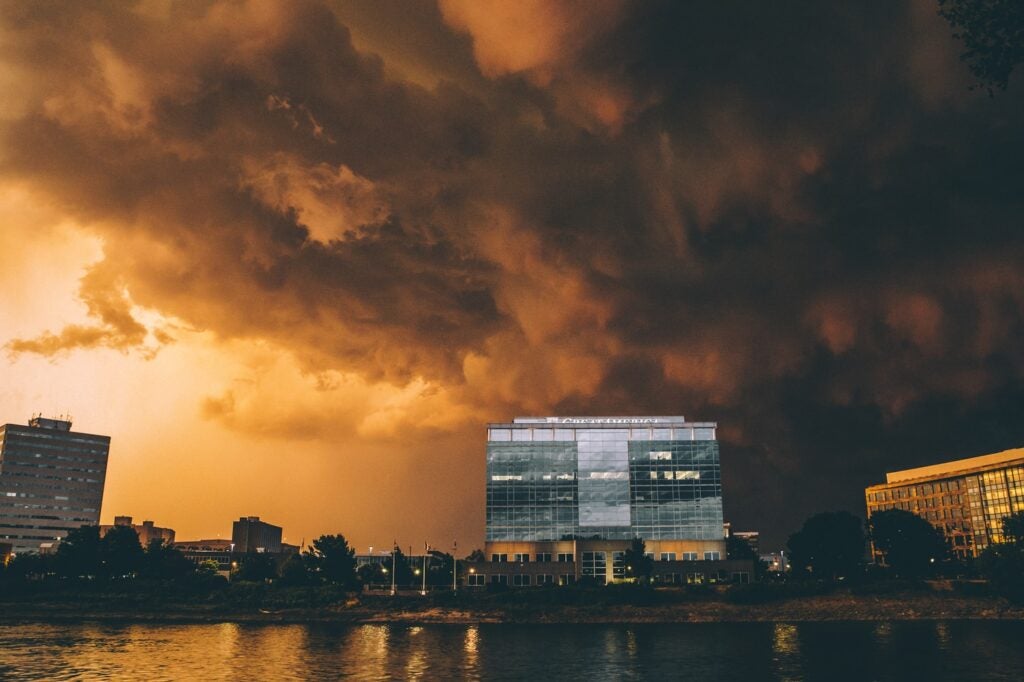 Image
As if small businesses did not have enough on their plates to make ends meet and sustain, a natural calamity like a pandemic comes and uproots whatever they worked on. It's hard enough as it is. Something like climate or weather, which is entirely out of their control, tends to hit a bit harder.
For example, Ocean City —a major beach resort area along the East Coast of the United States— has multiple small businesses in the area. However, when the Ocean City radar reports major tropical storms and depressions with severe damages caused by high winds and hurricanes, resorts and smaller businesses are forced to shut down or operate in a limited capacity.
So, why does weather play such a huge role, which aspects of the business are most affected by the weather, and how to prepare for bad weather? 
What Role Does Weather Play in Small Businesses?
The most obvious way in which the weather affects small businesses is how they end up using their energy. Various factors like torrential wind, humidity, precipitation, lightning, and other severe weather situations determine how much energy your business ends up using. 
These weather events generally increase the load and force your equipment to work charged and longer. This can ultimately result in a localized or widespread blackout.
According to data, buildings use around ⅓ of the global final energy consumption, and energy happens to be the significant budget factor for most businesses. A recent report revealed that weather plays a substantial role in business energy consumption along with equipment, occupant behavior, interior conditions, and more.
Which Aspects of the Business Are Affected by Weather?
There are several aspects of the business that are affected by the weather the most. Following is the list of business aspects that feel the impact of weather the most.
Energy consumption

Property

Workers

Clients

Product demand
To begin with, severe weather conditions can push your HVAC (heating, ventilation, and air conditioning) to its limits. Moreover, it takes a considerable budget and effort to maintain and clean up beyond the weather event.
Any weather calamity can leave your business property battered with damaged entry points and more. In addition to the repair costs, a battered premise also experiences less than effective energy use and efficiency. 
The adverse weather conditions also prevent employees from clocking in, hampering productivity in turn. Similarly, the weather also affects the footfall from customers and clients.
Lastly, the severe weather conditions impact supply, shipping, and cost of goods for small businesses. Additionally, it will also affect your capacity to meet the demand for your product.
How to Prepare for Severe Weather?
It's practically impossible to predict the weather, but small businesses can reduce the weather's impact by being prepared. To this measure, figure out the weather radar of your area. Take necessary precautions to the most frequent events that happen in your region and their aftermaths. For example, if you are in a hurricane-prone zone, it would be wise to take preventive measures against floods and tornadoes.
Moreover, it always pays to be vigilant. The quicker you are notified of bad weather, the better prepared you will be to mitigate the dangers. Stay on top of weather news, forecasts, and climate warnings from the weather department in your area. Once you know what's coming, devise a plan to safeguard against its aftermath. 
An excellent preventive plan comprises protective measures that will let you continue operating despite the natural disaster and sustain. This involves disaster management preparation, communication with staff and clients, safeguard your business property, and more. 
Additionally, if you are in an area prone to frequent extreme weather conditions like hurricanes, it would be better to get relevant insurance. Get yourself property insurance providing coverage against the specific weather event that's common in the region. On top of the insurance, add liability and business continuation coverage for 360-degree protection.
In short, stay one step ahead of the weather by keeping a tab on weather forecasts, know what's expected in your area, safeguard your business against that specific weather phenomenon, and get 360-degree insurance to protect your business. 
Moreover, taking these steps will ensure that not only your business sustains but also serves the community when it's most needed. Ultimately, the relation between weather and how it impacts your business is directly proportional. This means that the better prepared you are, the lesser the damages will be.