You've poured your heart and soul into your small business. Perhaps you've sacrificed everything to get it up and running, or maybe you've been dreaming of opening your own place as a way to give something back to the community.
Either way, if you're reading this, you probably know that your business isn't going so great. As much as you might want to, it's probably not going to turn into the overnight success you've been hoping for. In fact, after a few redemptive years of toiling away, it might seem like your company has hit a wall. End of the road, right? Not necessarily.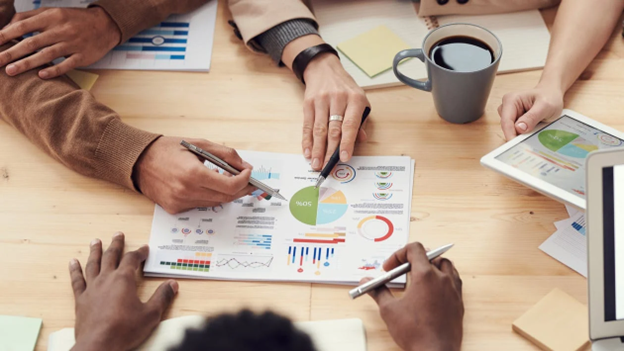 Tanking happens to the best of us. As businesses grow, management and accounting become more complicated. Even the best-managed small businesses experience slumps from time to time.
The good news is that if you're prepared to look at your situation with a positive and realistic eye, there's almost always a way out. Here are some tips on what to do if your small business is tanking.
Keep An Open Mind About New Ideas
The first and most important thing you can do to save your business is to keep an open mind about new ideas. Even if you've seen it all before, the only way to truly get over this hump is to try something new and completely different from what you've been doing. It's okay to take risks, and it's okay to be different.
Ask yourself if you're open to new ideas. When you're in a slump, you might be hesitant to try anything out of fear that it could make things worse. However, it might be a good idea to try a new plan of action, even if it seems small at first.
Set Some Realistic Goals
You need to set some realistic goals for yourselves. Businesses are not born overnight, and even if you've got the right idea, you will have to work hard to implement it. You cannot expect to turn your business around overnight or even in a few months. Businesses take time. Before you even start thinking about the stressful situations you might experience, make sure you have a roadmap on how you want to get there.
Don't Be Afraid To Start Over
If your company is in serious trouble, you might want to start over from scratch. Maybe your business is losing a lot of money, and you're in danger of going out of business. Maybe you're just not sure if you want to keep it and try something new.
In any case, you might want to consider business liquidation to start over from scratch. While it would be unfortunate to lose something you have worked so hard for, something even better may come from starting over with newer and better ideas.
Conclusion
If your small business is tanking, don't despair. You're probably already thinking of how to turn things around. Keep an open mind, and try new ideas. Re-evaluate your goals, and don't be afraid to start over from scratch. You might just be able to turn things around. Hopefully, you'll find these tips helpful if you're serious about getting your business back on track.