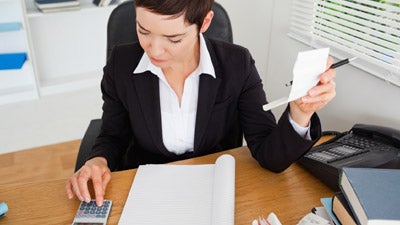 The economy has changed and will continue to change. No longer do you need to do everything yourself in your company. Now, it has become cheaper in many cases to outsource tasks. When you utilize outsourcing, you can keep your day-to-day costs very low. You can decrease your overhead and use the extra money to invest in the business. Whether you are trying to make it big as a tech start-up or want to take your company to the next level, below are five things you should consider outsourcing.
Accounting
Accounting is one of the most important aspects of any business, but that doesn't mean you have to do it all yourself. In fact, if you aren't good at crunching numbers you will be better off when it comes to accounting if you hire professionals. Outsourced accounting can make a huge difference. Not only are they better at dealing with numbers than you are if you aren't a numbers person, but they will also streamline the accounting and get the job done quickly and affordably. When you need accurate numbers to utilize in your business and don't want to hire a full-time accountant, you should think about outsourcing this task.
Social Media
Social media is another part of business that is essential these days. Whether you are into social media personally or not, every business needs to use social media to promote what they are doing. Social media is both intuitive and analytical. It's necessary to have someone who really understands these platforms and how to use them. Not only can you alert people about sales and new products, but you can also brand your company in the way that you want to with social media. You can create an image, a vision for the company. Social media can make all kinds of businesses extremely successful these days.
Marketing
The same goes for marketing. Like social media, marketing is now mainly digital. Digital marketing has taken over the field. For example, you should be working with someone who knows search engine optimization (SEO). This is the combination of strategies that push a link, page, or website to the top of search engines like Google and Bing. With keywords, hyperlinks, metadata, word count, and more, SEO specialists can push a site to the top. It also helps to have a blog for SEO, an email newsletter, and more coordinated with your advertising and social media efforts.
Information Technology (IT)
Information technology (IT) is necessary for just about every business these days. It doesn't matter if you are in the business of tech or not, every company needs to protect the ins and outs of their digital infrastructure. However, hiring IT professionals full-time isn't cheap. This is why a lot of businesses choose to outsource their IT needs to the people who do it as a company full-time. They know a lot better than you or an entry level employee. You can also simply get consulted on all your IT needs.
Administration
Finally, administrative work is something that can be outsourced. These days, few companies need to answer the phones themselves. Depending on the type of business you have, the products you sell, and the services you provide, you can outsource administrative work to a company that specializes in it. Whether you need to schedule services or just need to know who called, outsourcing administrators can be a lot more fruitful than you might think. If you don't need a human administrator in the office all the time, outsourcing might be the way to go.
Whether you are a tech company, a manufacturer, a service provider, or something else, there are plenty of ways to lower your overhead and still get the job done. One of those is outsourcing. Outsourcing tasks can be a great way to balance the best of both worlds. When you're trying to grow, outsourcing to professionals for a good rate means that you will have the work finished without paying employees full or even part time. Business and the economy have shifted to favor outsourcing in a lot of cases. Keep your expenses low and pay someone upfront for a high-quality service. It will pay off in the end!
Published: April 21, 2023