Tweet This: Social Networks Can Boost Your Customers' Experience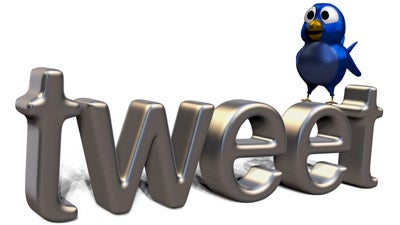 Another day, yet another crop of newly minted tech billionaires in San Francisco. Ho hum. Yes, we know that Twitter climbed over 70% in its market debut and that their 232 million active monthly users had a lot to do with it. But consider the fact that with a market capitalization of around $25 Billion (and only $317 million in revenue last year) Twitter has about the same market value as WellPoint, a health insurer with nearly $70 Billion in revenue over the same period. What gives?
In that mind-blowing gap lies the lesson for companies interested in
improving their relationships with their customers
. Because as valuable as WellPoint's assets are, they were soundly trumped by the network that Twitter has built. And in the age of smart customers and disruptive innovation, it's the networks we need to leverage—much more so than our assets. For you, your customers are a network. And most of them are probably using social media; as of mid-2013, 72% of all internet users do.
Today, your customers connect and network through
social media
to get information, express opinions, and share advice. Many companies do so as well. But very few understand the premise that makes a no-profit, low-revenue firm like Twitter worth as much as an asset-rich powerhouse like WellPoint. If they did, they'd do a much better job at leveraging social networks to improve their customers' experience.
A Day (or Two, or Three) Late, and Millions of Dollars Short
Given this widespread use of social networks by customers and companies, it seems only logical that corporations aggressively leverage this channel to
improve customer service
(specifically) and customer experience (overall). There's no better way to quickly address individual customer queries, while simultaneously boosting overall experience and engagement with others. A "multi-purpose touchpoint," you might call it.
Surprisingly, customers' expectations for social customer care are still pretty low. This won't last. As one
eDigital Research survey
suggests, only 11 percent of customers expect to get feedback through social media. But when they do, they're pleasantly surprised. Through social media, more than 85 percent of customers had a response to inquiries within 24 hours, with the social media firm Simply Measured showing the average response time on Twitter to be just shy of five hours.
Contrast this to email, where the majority of customers believe companies will be responsive, even though another
recent study
shows that 25 percent of companies take 24 hours (or more) to respond to email inquiries, and nearly 60 percent take more than eight hours. The truth is, social is growing in popularity among customers (and forward-thinking companies) despite low customer expectations for response. I know I just said this, but it bears repeating: This won't last.
Today's smart customers recognize the connection between social media and customer experience. Friends and family are drivers of opinion and behavior, and businesses that have developed a strategy based on this premise are ahead of the curve. If your customers are in a brick-and-mortar location, they expect almost instant feedback if they have a complaint or a question. Why aren't more companies providing the same service online?
I guess if you can't even get email right, social feels like a pretty high hill to climb. But some companies are doing it right. Why can't yours?
All It Takes is a Social Media Command Center (And a Focus on Your Customers)
Wells Fargo has joined other leading firms like Dell, building social media
command centers
to track customer experience and brand sentiment, giving them the insights and tools they need to get ahead of customer issues, across all major social networks. Opening two command centers—one in San Francisco and one in Charlotte—Wells Fargo listens to what customers have to say and plans responses as a result. Recognizing that "Folks on social (media) are constantly talking about their experiences," their goal is to better understand and improve those experiences, seeing what resonates with customers (and what doesn't).
The fact is, social media is the "channel of choice" for cost effectively connecting with your customers. If you get this right, the payoff can be significant.
Avaya reports
that half of customers are "more likely to buy products or services from a company that they can contact via social media," and that nearly 60 percent "of customers who interact with a company via social media said they feel a stronger connection with the organization." Given results like this, what's most surprising is that social media command centers aren't popping up in every company.
In a world of smart, increasingly
connected customers
(and their radically changing expectations for better experiences), many companies see the rise of social influence and the transparency of social media as issues to solve.
For smart companies, these are channels to embrace—recognizing that social media is one of the best ways to connect with, and serve, their customers. If your company hasn't already, why don't you consider embracing these channels, too? Your customers will most certainly thank you, and they may feel a stronger connection with your brand, too.
Published: December 16, 2013
1755 Views