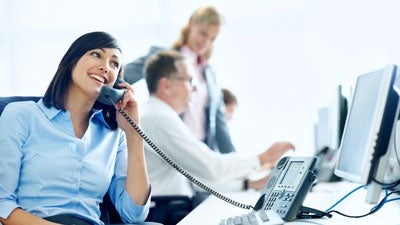 Charlene Begley President and CEO, GE Enterprise Solutions was asked by FORTUNE Magazine "What was the best advice she had ever received?"
Her answer was that Jeff Immelt, before he became CEO of GE, told her: Spend a ton of time with your customers. Especially when you're new, the first thing you should do is go out to customers and ask them how you compare with competitors, how your service is, what they think of your products.
At most companies, people tend to get enamored with your title, and people want to look good in front of you. Customers will give you the reality. They don't care about your title, they just want value. You'll never get anything straighter than from a customer.
My Perspective: Clearly Jeff makes a great point, but I would suggest that it is equally important when you are no longer new.
When we are new at a job we are usually more open to new ideas because we are naturally in a learning mode. However, once we have been around for awhile we tend to settle into a belief that we "know the business."
Now it's even more important to make sure that we are constantly listening to our customers so we find out how their needs are changing before the "new guy" at the competition finds out and steals our customers through a more relevant service offering.
Customers needs are always changing, and our services should always be evolving to reflect those changes and the continuous improvements we are making—so regular intentional listening to our customers is critical no matter how long we have been in a role. Otherwise we risk becoming out of touch with the people responsible for our pay checks.
This article was originally published by Bill Hogg
Published: March 17, 2015