Customer Congruency: What Are We Promising Our Customers?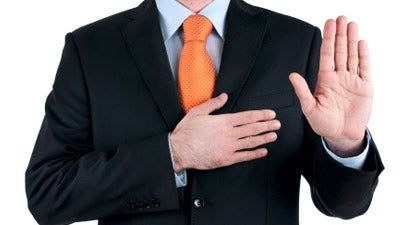 Customer Congruency: When
what we promise
and what the customer receives are thought to be the same.
Lately I've been blurring the line between customer service and marketing—and customer service and branding. This article continues on that track.
As a business, we try to get our customers to perceive us a certain way. In the end, the customer determines if we have succeeded.
What promises are we making to our customers
? Does what we sell meet all of our customers' requirements? Does the customer service and experience meet and exceed their expectations? Is their perception of their experience in line with what we want it to be? If so, we have congruency between what we want our customers to think of us, which is our brand promise, and what they actually do think of us.
Read those questions again. Now, answer those questions. Now, go ask someone you work with the same questions. Even more important, ask the leadership of your organization the same questions. Are all of the answers the same?
If so, you are in alignment with what you want your customers' perceptions of your organization to be. But, is this alignment congruent with what your customers actually think? Which leads us to the next step, and this is a big one. Ask your customers those same questions:
Do we meet all of your needs?

Does what we sell meet all of your requirements?

Does our customer service meet and exceed your expectations?
By the way, the questions aren't as important as the concept. You can use the Net Promoter Score questions or any other survey questions. The point is this: Are your customers' answers, the people in your company's answers, and your answers the same? If not, you have a congruency problem.
I go back to a study I wrote about two years ago when
Accenture
polled corporate executives and their customers and
found a major disconnect
between what the two groups considered to be good customer service. The numbers may not be the same for your company or even your industry, but the concept makes sense. Accenture found that more than half of the executives thought their customer service was above average, versus more than half of the customers who felt they were receiving average or below average customer service.
We tend to survey our customers about what they think of us. Do an internal
survey
about what you think your customers think of you. Then take whatever customer surveys you have done, or are going to do, and see if they are the same. When your company's perceptions of what your customers think of you align with the customers' perceptions of what they actually think of you, you have what I call customer congruency, and it is a major step toward meet and exceeding your customers' expectations.
Published: December 16, 2013
2017 Views