10 Customer Service Principles Every Employee Must Know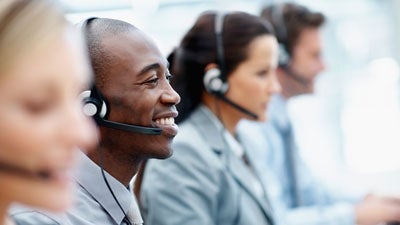 Even employees who never deal with the public must exhibit good customer service skills. How employees treat each other is the harbinger of how the organization will treat the public. Here is quick checklist of behaviors we should all demonstrate when dealing with colleagues or the public to ensure an exceptional customer experience—internally and externally.
Every employee needs to understand their role is a customer service expert, whether the customer is external or internal. Some employees deal only with other employees inside the company, but serving them well is just as important as serving outside customers.

Related Article: Internal Customer Service

Treat every customer with respect. It's not necessary to call people "Sir" or "Ma'am," but it is essential that everyone realize that without customers the employee wouldn't have a job.
Smile. A smile can work wonders to alleviate tension and create a positive customer experience. You have the opportunity to influence the tone of every interaction, so use your smile to make it positive.
Respond promptly. Acknowledge a customer's presence, even if engaged in serving another customer on the phone or in person. It helps a customer feel valued and appreciated.
Listen. Most customers recognize that not all situations can be addressed immediately, or by the customer service employee. But active listening works wonders to build trust and confidence that something will get done in a timely manner.
Offer an empathetic ear. The complaint itself is seldom as important in the customer's mind as how the complaint is handled.
Customers may not always be right, but they should never be made to feel they are wrong. Regardless of the situation, customers should always be treated with dignity and employees must never see an interaction as an opportunity to prove our superior knowledge.
Take ownership for the situation. If a customer complaint is outside an employee's realm of authority, seek assistance. This demonstrates that the employee understands the customer's need and is willing to do everything within their power to meet that need.
Go the extra mile. Many companies require employees to guide a customer to a product they are looking for rather than simply point them in the right direction. Think what a positive customer experience it creates when we apply this principle to all our activities!
Empower employees to deal with customers' needs. Employees that focus on the customer as a person with a real need enables them to continually seek new ways to improve that customer's experience. When every employee lives that philosophy, a company quickly becomes known for its superior customer service and creates an atmosphere rich with customer-focus.
Bonus: 11. Ask if there is anything else the customer needs. Sometimes a customer has several requests that each require a solution. Every customer service employee should work to ensure a customer leaves fully and completely satisfied with his customer service experience.
Employees don't always know how to deliver superior customer service but managers can ensure employees provide the highest level of customer care by sharing these basic customer service principles.
For the greatest success ensuring that every employee has a customer-focus, use service principles versus policies to clearly define the company's expectations. Telling an employee what's expected, makes it much more likely they will do their best to comply
This article was originally published by Bill Hogg
Published: June 12, 2015
2710 Views