A majority of employees are working from home due to the COVID-19 pandemic. However, even before the pandemic began, many companies had started accepting remote work as the future of the workplace. While some may disagree about the method being efficient, there's no doubt that the overall trend has been on the rise. 
The reason for this is simple. Allowing employees to work from home has several advantages for both individuals and employers. Employers, for example, can save money by reducing office space, hiring better personnel, and covering more time zones. Employees can save money and time by reducing commute costs and stress while taking better positions outside of their geographic area and improving their work/life balance.
That being said, remote working can quickly turn into an employer's worst nightmare if proper measures are not adopted. If your staff has never worked remotely before, the transition period might be difficult. Even when you're not dealing with a pandemic, running a remote workplace can be challenging and time-consuming.
It's one thing to adopt remote working in your workplace; it's entirely another thing to put the practice to good use for your team. One of the most efficient methods to work remotely is to automate your duties so that you can handle the daily turmoil, keep in touch with your team, and save time rather than waste hours on manual labor.
How Automation Can Enhance The Work From Home Experience 
Now that the COVID-19 pandemic is forcing almost every industry to work from home, it doesn't matter if you believe in the concept or not; your workplace is going to change, and you need to be prepared. 
This when automation can come in handy. To elaborate further, we've highlighted some of the common problems you can face if your staff works from home more frequently, as well as how automation might help.
Productivity
Arguably, one of the biggest challenges that every manager worries about when it comes to working from home is productivity. As the employees aren't physically present in the workplace, it becomes difficult to monitor their productivity and what they're working on, and when. 
However, according to a study published by Stanford, team members who work remotely tend to be 13% more productive compared to employees working in the office. This is mainly due to fewer distractions. However, not everyone has the self-discipline that is crucial for remote working. 
However, by automating mundane tasks, employees can further reduce any distractions that might cause them to deviate from their work. For example, emerging technologies such as Intelligent Automation and Robotic Process Automation (RPA) are making remote work more productive. These technologies act as a virtual assistant alongside the remote working employee, sensing when the employee may require assistance with a rule-based, repetitive task.
Stability
Transitioning from an office job to remote work can cause anxiety about job security. It can be challenging to keep the daily tasks running while everything in your environment is changing rapidly. This often results in making the entire work from home experience more difficult for employees and can have chaotic results.  
But, there is a way to ensure that your day-to-day activities aren't impacted by the transition to work from home; automation. If you automate mundane or repetitive tasks, you can ensure that these tasks keep running smoothly, regardless of whether you're in the office or not. 
Ensuring Every Department Functions Smoothly 
When you move to remote working, you're sure to face challenges specific to certain departments. But, that's what makes automation the perfect solution as you can tailor the technology to match your requirements, ensuring it can help any team you need. Here are a few examples based on some of the most prominent teams.
When your marketing team conducts their daily work-related activities from home, the biggest concern is the impact on the current and future campaigns. However, campaigns, lifecycle communications, and triggered emails all flow out automatically with automation. Simultaneously, this holds true for other teams as well.
For example, accounts payable automation helps send out billing alerts, payment confirmations, and others without hassles. Similarly, HR emails, ranging from questionnaires to expense requests, continue to be sent out according to schedule. Basically, when your team goes into 'work from home' mode, your processes won't suffer as long as they're automated.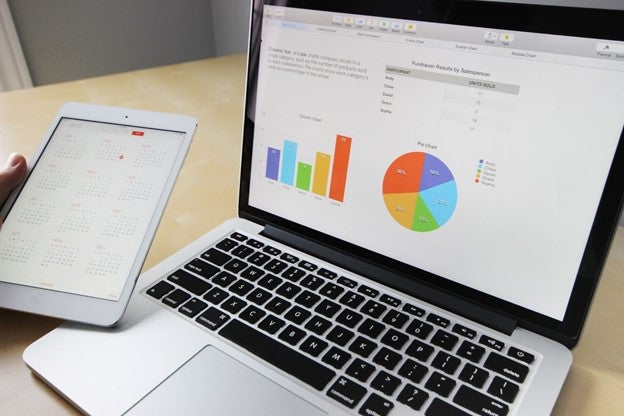 Arguably, automating customer service activities can pose the most challenges as there is a lot of ambiguity and moving parts involved. Hence, keeping track of various customer tickets and which team member is looking after what can be difficult. However, automation doesn't fail to deliver here too. For example, this technology can decode tickets and prioritize them based on specific terminologies, which can then be routed to the right team member. 
A challenge that almost every IT team faces when it comes to working from home might be preserving security, among other things. It's simpler to retain strict control of Internet security in an office setting. There are fewer ways to control when your staff works from home. Your IT employees can ensure that all the security measures put into place can continue with automation. For example, ensuring that any document that is sent is first converted to PDF. 
Factors To Consider While Choosing Automation Tools 
Now that you have a better understanding of how automation can help improve your teams' performance when it comes to working from home, it's crucial to choose the right automation tools that allow you to follow the best practices for working from home.  
Affordable
An essential aspect that influences a tool's usefulness is its price. Top work from home tools are not only inexpensive, but they also do not burn a hole in your pockets.
Effective
Another feature that all of the top automation work from home tools have in common is their capacity to perform their function efficiently. It may be highly frustrating for users to use tools that aren't up to the task at hand.
Accessible
The only way to ensure employees can work remotely is to enable their access to necessary tools and documents from anywhere. A good automation tool will ensure that you don't need to make any effort to install and maintain this information, and employees can access whatever they need at any time. Additionally, remote workers may utilize these products on the go by downloading their mobile applications.
Simple 
All of the significant WFH programs feature user interfaces that are simple to use. A tool with a clear and easy-to-understand UI design makes it easier for people to utilise.
Conclusion 
For organizations and individuals, transitioning to remote working or working from home may be difficult. However, with a bit of planning and good automation tools, your employees are sure to get right back into the efficient process they followed in the workplace.