As a new business, one thing you might not be too familiar with, but something you must do is to give gifts to other corporate companies and clients. For one, this can help build better and more meaningful professional relationships among colleagues in the industry and establish loyalty among your customers. However, giving a corporate gift isn't just about picking something off the shelf from a store but being thorough about it.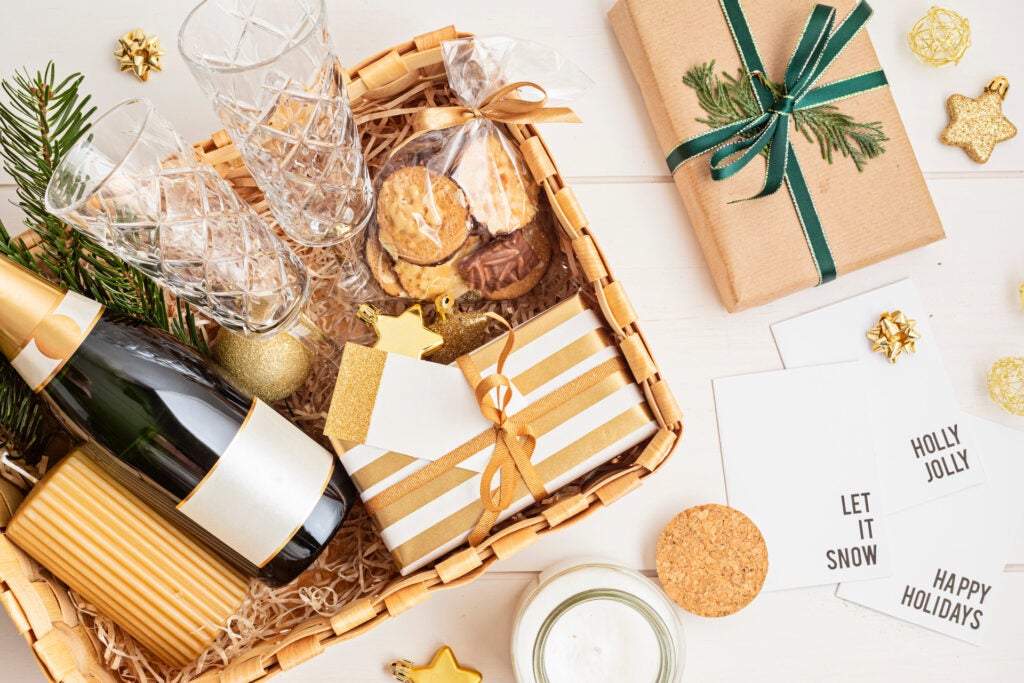 Whether you're celebrating a company milestone or the holidays are nearly approaching, planning corporate gifts can help you come up with the best gift idea that makes lasting impressions. To help you get started, this article outlines a quick guide to corporate gifting for new businesses: 
One of the best ways to make a gift feel more special and unique is by customizing it. This can send the message that you took the time and effort to prepare the gift instead of opting for common and generic items. 
There are plenty of ways you can customize a gift. For instance, you can give personalized items like mugs, pens, umbrellas, and other office supplies. Or perhaps, if you're planning to give shirts or tote bags, you can have them personalized by having your business name or your client's name printed on them. Most businesses will ship anywhere, so you can look for custom embroidery in Portland Oregon or one closer to home in your locality to have your corporate gifts customized.
As you prepare the corporate gift, try to make it more personalized than promotional. While it can be tempting to place your company logo on the item strategically, it's advisable to keep it subtle or low-key. This way, it won't overwhelm your recipients, and it won't seem like it's a marketing strategy. 
Before you go gift shopping, you should check the company's gifting policy, if there is any. This is especially since not every company accepts all kinds of gifts, as some may have internal rules like limiting their employees with what they can receive to avoid possible conflicts inside the office. In most cases, a company cannot receive a luxurious gift, cash, or high-value items.
That said, if you're unsure what kind of gift a corporate company can receive, consult their representative, like their HR staff, and look into their company policies to see what you can and cannot give as a gift. This can help prevent complications and wastage in case they cannot accept what you prepared for them. 
It's embarrassing to be giving corporate gifts only to find out that you forgot to give someone a gift. To avoid this uncomfortable scenario, create a thorough list of who you intend to give gifts to. You can even check your employee list along with backreading some emails to ensure that you have everyone in mind. This can help ensure that you don't miss out on giving gifts, as you got something for everyone.
In addition, it's also advisable to ensure you have contact with the company. There's nothing more awkward than sending a gift, and they have no idea about who you are and your business. While giving gifts is a great way to develop good professional relationships, it might not be the best approach in the corporate industry. That said, before giving someone a corporate gift, ensure that you know someone from the company with whom you have a good relationship. 
While it can be nice to prepare something delightful as corporate gifts, you still need to set a budget for how much you can spend on them. This is crucial, especially if you're planning to send multiple gifts but working on limited resources.
As a good start, you can look at your business's finances and determine how much you can shell out. From there, you can use your gift recipient list to know how many people you're planning to give gifts to. Once you have the numbers, divide your gift budget by the number of people on your list. This can give you a more or less idea of how much you can spend for each person. Essentially, this can help keep you on track and avoid overspending when selecting gifts to purchase and give. 
Corporate gifts are usually straightforward, which, in most cases, can lose the touch of being heartfelt. And since most corporate gifts are given during the holidays or a company event, your recipients may think of it as a gesture you only do because it's the gift-giving season.
And so, to make yours extra special and unique, consider adding a personal note to your gift. It doesn't have to be a lengthy note, but enough to express your gratitude and let them know you value your professional relationship. If you have enough time, consider handwriting your notes to make them more special and personalized.
Test The Product Yourself First
If you're giving a gift that's new to you, such as a different brand of food or treats, an insulated cup, or a sweater, it'd be nice if you could test the product for yourself first. This way, you can see if the item you're giving would be something the gift recipients will appreciate and can actually use. This can also allow you to know the quality of the item you're planning to give. After all, it can be embarrassing to give someone a gift, only to find out they're of poor quality or don't taste good. Not only that, but it can also hurt your company's reputation.
To avoid that from happening, be meticulous with what you're planning to give to your colleagues, business partners, and clients by testing out a sample product for yourself and seeing if they're within an acceptable standard.
Takeaway
There are plenty of reasons to give a corporate gift to your colleague, business partners, and clients. For one, you can use this opportunity to strengthen your bond and improve professional relationships. However, as a new business owner, corporate gifting can be tricky, especially since there are plenty of things you need to account for. Hopefully, the insights above can give you a good start in choosing a unique and perfect corporate gift.
Author: Anna Scott is a Human Resources professional. She has been in the industry for more than 8 years. She shares her expertise in writing blog posts and guest posting. During her free time, she enjoys hiking, camping, and cooking.