An office building is a key asset for any business. It houses your employees and serves as a hub for daily operations. But when it's time to move into a new office, it's important to do your research to ensure you find the best possible space for your company.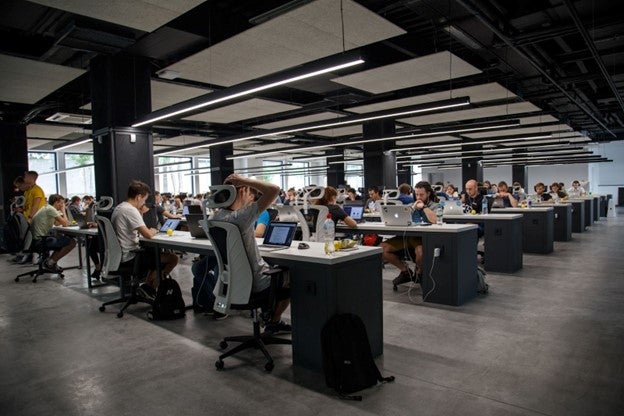 Image Credit
There are a few key considerations you should keep in mind when looking for an older office building:
Location

Building Age

Maintenance and Upkeep

Floorplan

Natural Light

Ceiling Height

HVAC System

Parking and Transportation
Let's take a look at each of these in more detail:
1. Location
One of the most important factors to consider when choosing an office building is its location. You want to make sure the space is easily accessible for employees, clients, and customers. If your business relies on foot traffic, you'll also want to be in a high-traffic area.
2. Building Age
Older buildings can come with a lot of charm, but they can also come with a lot of wear and tear. Make sure to inspect the condition of the building before you sign a lease. Check for things like water damage, cracks in the foundation, and leaks in the roof.
3. Maintenance and Upkeep
Another thing to consider with an older building is who will be responsible for maintenance and upkeep. If you're leasing the space, the landlord should be responsible for most repairs and upkeep like through a lift company for example. But if you own the building, you may have to hire a property management company to take care of things like landscaping and snow removal.
4. Floorplan
The floor plan of an office building is important to consider because it can impact the way your employees work. You want to make sure there's enough room for everyone to have their own workspace and that there are common areas for collaboration. If you're planning on expanding your business in the future, you'll also want to make sure the floor plan can accommodate growth.
5. Natural Light
Natural light is important for employee productivity and morale. If possible, try to find an office building with large windows that let in plenty of sunlight.
6. Ceiling Height
Ceiling height is another factor that can impact employee productivity. Higher ceilings make a space feel more open and airy, which can help employees feel less stressed.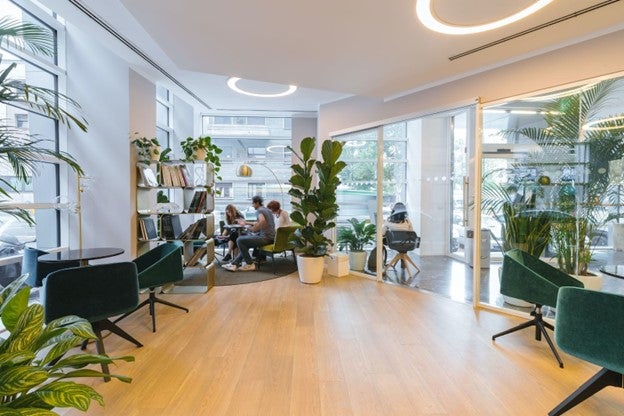 Image Credit
7. HVAC System
The heating, ventilation, and air conditioning (HVAC) system is a key consideration in any office space, but it's especially important in an older building. Make sure the system is up to date and that it can adequately heat and cool the space.
8. Parking and Transportation
If you have employees who drive to work, you'll want to make sure there's adequate parking. You should also consider the building's proximity to public transportation if you have employees who take the bus or train to work.
There You Have It
Choosing an office building is a big decision for any business. But by keeping these key considerations in mind, you can find the perfect space for your company.