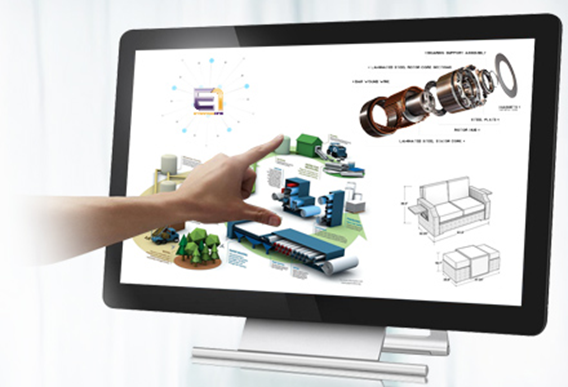 3D configuration has totally revolutionized the way eCommerce operates. Whether you want to customize your pair of sneakers or design a brand-new car, the possibilities are endless. Allowing customers to visualize and understand the production process from start to finish paves the way for a new level of customer satisfaction and brand affinity.
By implementing 3D product configuration for the consumers, you can benefit your business in many ways. If you're interested in learning how 3D product configurations can help your business to get higher conversion rates, understand these 7 steps.
It allows you to deliver high-quality products
3D custom configured products often meet the highest level of production standards and quality. With so much effort during the initial designing process, the customer itself can create a product that meets their original demands and requirements.
That way, they're more likely to be satisfied with the final product and recommend the product/service to other people. This helps in building good brand loyalty and greater customer relations over time. It can also help you make more sales and a big return on investment.
A 3D product configurator also allows manufacturers to showcase their product before its release to gather people's interest and gain a sense of the collective needs of their customer base.
It's a fun and interactive experience
Consumers love to innovate and collaborate with companies. With a pool of static images and text online on platforms such as social media and e-commerce websites, the opportunity to do something different and creative can attract a lot of inquisitive customers.
This will increase the time they'll spend on the website that'll ultimately boost the likelihood of them placing an order. Different brands are working on 3D product configurations to attract more people to their websites and increase the sales of their products for decades.
It increases your social media presence
Words made a big impact. This couldn't relate more when it comes to social media. When consumers feel good about a product or service that they designed themselves, they are more likely to share their experience on social media with their family and friends.
This creates a buzz that can give your website a sudden increase in traffic and boost your sales. As more like-minded and interested customers are more likely to buy from you if they've been inspired by others. As this cycle goes on, this process repeats itself over time and your brand will continue to grow consistently and eventually overcome the competition.
It provides measurable customer satisfaction
3D product configuration gives full control to consumers over their product and helps them communicate with manufacturers in a unique way to help them understand what kind of product they want. This process helps manufacturers to better understand the consumer's behavior and choice of products.
It also helps in developing better product launches that focus on the needs and interests of consumers, not what a business wants for its consumers. By fulfilling the consumers' demand, you'll not only retain your existing customers but will get a new wider pool of consumers over time.
It eliminates misunderstandings
The traditional way of using static text and images doesn't help much. It doesn't give a full understanding of what is in the mind of the customer. But that's not the case with 3D product configurations. 3D product configuration offers consumers' a broad and in-depth view of the product they are intending to buy.
It also shows the difference between completing the sale or leaving the site. Using such images and media can lead to the misinterpretation of the size, product material, quality, dimensions, or the purpose of the product which can increase your returns rate.
It helps you save on marketing costs
3D product configuration technology can truly help you shorten your overall sales and marketing processes. By receiving real-time feedback directly from customers, you can adjust and update your product as time goes on. It'll also help you save on stock and inventory costs. As customers design products themselves, there is no need for a stacked inventory.
It increases the customer loyalty
If customers can design a product to fulfill their needs and match their budget, they are more likely to use your product over and over again. Customer satisfaction is the key to building customer loyalty.
If your customer is impressed and satisfied, they are more likely to recommend your product and brand to family and friends. This process can trigger a domino effect and this effect can help you gain more customers, and not just customers, but loyal customers with large profit margins.
Conclusion
3D product configuration is changing the way customers buy products online. With maximum customization and changes, consumers can design the exact same product they want that matches their needs, budget, and interests. Hope this article will help your business to benefit from 3D product configurations and grow in the new disruptive online market.