Increasing clientele is critical for any accounting business whether big or small. After all, a larger client base equals more profit and the ability to create long-term connections with returning clients.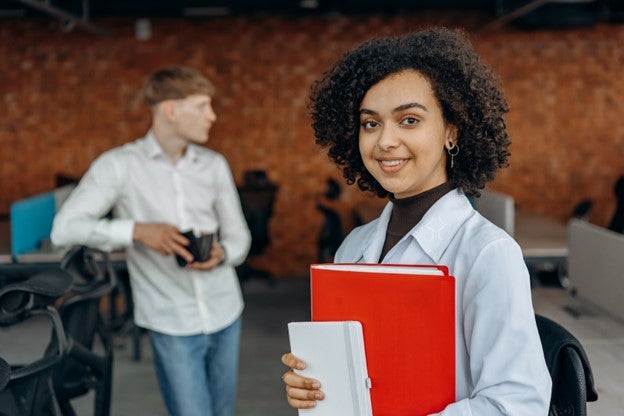 Source: pexels.com
However, there are several alternatives to attracting new accounting clients, and it can be difficult to determine which ones will be most beneficial.
We've made it easy by detailing 7 of the greatest techniques to assist your bookkeeping firm to obtain new accounting clients and making additional improvements in developing your business in this blog article.
By using some of these techniques and strategies, you should quickly be able to increase the number of repeat consumers.
Benefits of Having an Accounting Business
Having an accounting business has a number of benefits. These can range from the ability to provide your clients with detailed and accurate financial advice, to the opportunity to develop long-term relationships with customers. An accounting business can also help you build a good reputation in the community, as well as increase your profits by providing additional services such as tax preparation or bookkeeping services.
Plus, having an accounting business gives you freedom and flexibility, allowing you to choose your hours and workload in order to best serve your clients' needs. All in all, owning an accounting business can be very rewarding and profitable.
The Best Ways to Gain More Accounting Clients
Source: pexels.com
These are just some of the best ways to gain more accounting clients and improve your bookkeeping business. With the right strategies in place, you'll be able to find new customers while also retaining existing ones so that your business continues to grow.
Learn to Upsell and Cross-Sell Your Existing Clients
Upselling and cross-selling are two of the best ways to gain more accounting clients. Upselling is when you offer a customer a better, more expensive version of the same product or service they were already interested in buying. Cross-selling is when you suggest additional products or services that complement the original item they wanted to purchase.
Both upselling and cross-selling can be used to increase revenue, but they do so in slightly different ways. Upselling increases revenue by offering customers a higher-level product, while cross-selling does the same by suggesting more products to buy.
For example, if someone was looking for an accountant to help with their taxes, you could upsell them on a package that includes tax preparation and financial planning services. Or you could cross-sell them on additional services such as bookkeeping or payroll processing.
Differentiate Your Services
This shows customers why they should choose you over other firms. By packaging your bookkeeping services in a way that meets customer needs, you can make sure that your business stands out from the crowd.
When it comes to differentiating your services, there are several things you can do. First, focus on providing superior customer service. Make sure that all of your clients feel valued and appreciated by offering personalized attention and responding quickly to their inquiries.
Additionally, consider offering unique services such as tax planning or financial advice that other firms may not offer. This will help you stand out from the competition and show potential customers why they should choose you over other firms.
Become a Board Member
When considering becoming a board member, it is important to understand the role and responsibilities of a board member. This includes understanding the financial statements, types of financial reports, and other financial information that will be required to make informed decisions. Additionally, it is important to understand the legal and ethical obligations associated with being a board member.
It is also important to consider what type of organization you would like to serve on the board for. Nonprofit organizations often look for individuals with experience in accounting or finance who can provide guidance on budgeting, cash flow management, and other financial matters. Additionally, they may seek out individuals who have knowledge of fundraising strategies or grant-writing processes
Confirm Client Wants and Needs
This involves taking the time to listen, ask questions, and ensure that you understand what they are looking for. When you take the time to confirm client wants and needs, it gives them a moment to reflect on their goals and objectives. It also ensures that you have a clear understanding of what they need from you.
Accounting forums are also a great way to connect with other professionals in the industry and build relationships with potential clients. You can join discussions, ask questions, and share your expertise to demonstrate your knowledge and experience. Additionally, these forums provide an opportunity to network with other members who may be able to refer new business opportunities your way.
Identify the Right Market Segments
When identifying market segments, it's important to consider factors such as age, location, gender, income level, and interests. Once you have identified these characteristics, you can begin to tailor your marketing strategy accordingly.
For example, if you are targeting small businesses in a certain region, you may want to focus on creating content that speaks directly to their needs and offers solutions for their particular challenges. You can also use social media platforms such as Facebook and Twitter to reach out to potential customers in that area.
In addition to targeting specific markets, it's also important to stay up-to-date with industry trends and news so that you can provide relevant services and advice for your clients. This will help demonstrate your expertise in the field and give potential customers confidence in your abilities. It's also beneficial to offer free consultations or discounts on services so that potential customers can get an idea of what working with you would be like before committing financially.
Trade Referrals with Other Professionals
One of the most effective methods of gaining new clients is through trade referrals. A trade referral is when two or more professionals refer each other's services to their respective clients. This type of referral system allows both parties to benefit from each other's services and provides a great way for accountants to find new clients.
When looking for potential partners to form a trade referral relationship with, it's important to consider the types of services they offer and how those services might be beneficial to your own clients. For example, if you specialize in tax preparation, you may want to partner with an attorney who specializes in estate planning or a financial advisor who specializes in retirement planning. By forming these relationships, you can provide your clients with comprehensive financial advice and services that they may not be able to get from just one professional.
Partner with Other Small Businesses
When it comes to finding potential partners, look for businesses that are in the same industry as yours or offer complementary services. It's also important to make sure that both parties benefit from the partnership.
Make sure that you have a clear understanding of what each party will be responsible for and how they will be compensated. You may want to consider setting up an agreement that outlines the terms of the partnership and any expectations that both parties have.
Takeaway
If you're looking for ways to attract new clients and improve your bookkeeping business, consider implementing some of the tips above. From building a strong services to fostering relationships with other businesses in your community, there are many practical things you can do to increase your visibility and get more accounting clients.