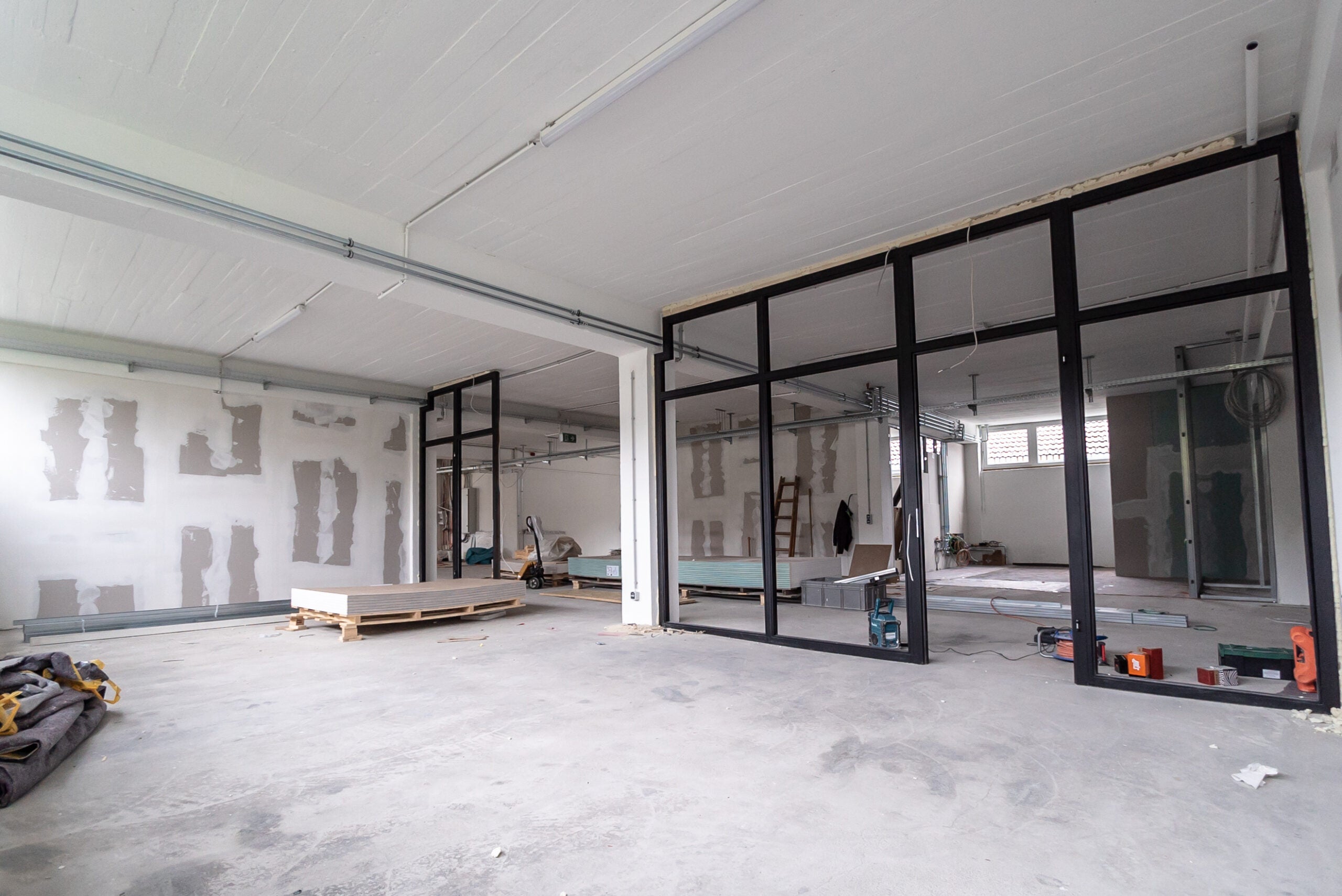 It's believed that hectic deadlines, unmanageable stress levels, and information overload can make your employees unproductive. For most office workers, their ability to focus caused by office concerns has a significant impact on their overall ability to produce excellent work too.
Many human resource experts agree that the physical environment of an office building can make or break a personnel's performance. Additionally, it may also play an essential role in honing their work skills such as focus, rational decision-making, and the like.
The good news is that you can do something to help your team members effectively deal with the different challenges in the workforce. Doing improvements in your office buildings is said to be effective in boosting personnel moods and work results. In fact, you don't even need to break the bank to make meaningful improvements to achieve large gains.
Here are some tips on how you can improve the different areas in your office building:
Create A Communal Area For Socialization Purposes
Establishing an area for employee socialization is said to be an excellent addition to your workspace. Socializing may inspire different teams and their members to work better and produce more meaningful output. Typically, in an office, this happens in a lounge area or the pantry. Why not allocate a new space or expand your current one for letting individuals unwind and converse with others?
If you're planning to extend your office space, make sure to use quality materials such as metal finishing for a good foundation. Aside from that, include comfortable chairs, couches, and other fixtures to make your employees feel relaxed while bonding and spending time with each other. You'll never know, a great business idea that can catapult your company to success can be conceptualized in your building's very own workers' socialization area.
Add Lighting
Some elements affect productivity in the workplace. It's believed that one of them is lighting. A well-illuminated office can impact your employee's day by helping them stay focused and alert with their tasks and duties.
Did you know that proper lighting is said to be commonly overlooked by most management teams? It's highly advised for an office to have good lighting. Having many windows sounds like a good idea but not all space has them to let natural light indoors to promote better illumination.
Fortunately, installing light-emitting diode (LED) lights can be a solution to that problem. These lights may imitate natural lighting and be a perfect addition to your office environment.
Choose Appropriate Color Combinations
Choosing the right color for your office space can affect work productivity levels. It's regarded that the colors your eyes can see affect your brain function, so an excellent choice for a color palette matters.
According to an expert color psychologist, each color has its impact on an individual's behavior. Here are some of them:
Red: It's a powerful color that depicts strength, energy, physical courage, and warmth. Red is an intense color that stimulates a lively aura yet is perceived as aggressive too.
Blue: It's the color of the mind which affects everyone mentally. A light blue shade calms the mind. The darker blue hue, on the other hand, stimulates clear thoughts.
Yellow: It's the color of optimism, friendliness, emotional strength, creativity, and confidence. Professionals believe that yellow is the strongest color and surprisingly not red.
If you're renting out an office building that doesn't allow wall color repainting and other renovations, bringing in items in the above-mentioned colors can boost vibes in the workplace. You may have no complete control over what your space will look like, but at least you can introduce additions that'll positively impact your workers' behavior.
Bring In Mother Nature's Green Wonders
Expert interior designers believe that adding natural elements in the work area can make your employees feel happier and be more productive. Hence, you can enhance your office area with small and large indoor plants. You can arrange them yourself or allow your personnel to select their own design approach.
Below are just some of the best indoor plant examples that can do wonders to your employees and workspace:
Spider plant: It's an adaptable plant that's easy to grow and requires low maintenance. This kind of plant doesn't need to be placed directly to the sun as they prefer moderate light only. Remember to water a spider plant well, but not too much, as its soil may become soggy and lead to its roots rotting.
Hibiscus: A hibiscus plant can add a pop of color to your workspace. It's a tropical flower that prefers light, but don't place it directly under sunlight. It also wants to be in the shade in the afternoon as it needs a few hours of low sun for optimum growth.
Snake plant: Make your office space greener and lusher with this plant. Snake plants prefer moderate to indirect sunlight. Avoid watering their leaves and water only when the soil is very dry. Most office administrators prefer snake plants for they don't take a lot of space and only need less watering.
Incorporate Different Scents
Yes, you read it right; having a signature scent in your office space can make a huge difference to the overall workplace atmosphere. Like the colors you choose for your office, the space's scent can also positively affect the productivity and mood of your workers.
Considering adding a dominant scent to your office building's air system can produce favorable results. The following are some examples you can take note of:
Jasmine: It has a subtle sweet scent that helps relieve stress, anxiety, tension, and depression. Soothe and calm your busy minds with all the workload with jasmine fragrance.
Lavender: It's known for its calming properties, which make it a good scent for work environments. Reduce the tension and soothe your nerves by adding lavender scent as one of your office's signature scents. It'll help a lot during the high-stress workweek.
Peppermint: Aside from jasmine and lavender, peppermint is said to be a great choice of scent. It stimulates mental clarity and alertness, qualities that everyone needs in the office. Lift everyone's mood during a presentation by having this scent pumped out in the conference room.
Final Thoughts
Improving your workspace can look stressful at the beginning. Don't overthink too much, as you can do minor improvements one at a time. If the time and budget permit, having these done can significantly help the office's productivity.
From establishing a socialization area to having a signature scent for the office, your workspace will be in a much better state. This may influence your employees and make them feel happier and more energized to go to work.
Even small changes can have a significant impact on the way people function in the office. Practice the above-mentioned tips in mind to promote productivity and positivity among the whole team in no time.
Author: Liz Taylor is an office and personnel management consultant for more than three decades. Having worked for A-list companies to budding businesses, they enjoy sharing their expertise on the Internet by sharing blogs. They like collecting eccentric and quirky Filipino trinkets as a hobby whenever they're traveling to the Philippines.