Boosting efficiency offers a raft of benefits for businesses looking to save time and money and gain an advantage over competitors. In this guide, we'll discuss effective steps entrepreneurs can take to increase business efficiency.
Outsourcing
Running a business involves keeping several cogs turning simultaneously. To achieve optimum results, you may need to expand and diversify your team, but what happens if you can't afford the wage bill? There is an alternative to hiring new employees.
Outsourcing is a means of accessing skills you don't have in-house without adding to the payroll. Consider a healthcare practice. The core team is responsible for liaising with clients and providing treatments and therapies. In addition, the owner of the business also has to tackle tasks, including keeping the practice clean, paying staff wages, managing the books and trying to promote and market services.
Outsourcing accounting, cleaning and digital marketing is an excellent idea in this scenario. The owner can access expertise, free up time for their employees and provide a better service for their clients by working with external agencies and companies.
When outsourcing, avoid any tasks that are fundamental to the daily running of the business and take time to find the perfect partners. Read testimonials, ask for recommendations, get to know representatives, and compare different packages and prices.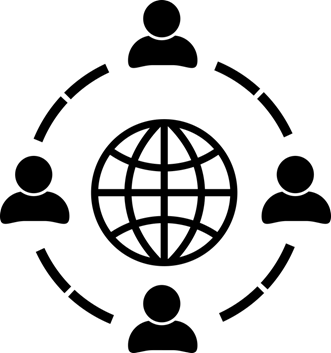 Taking advantage of innovative technology and automation
Technology is evolving continuously, and it is more influential than ever before. As a business owner looking to boost efficiency, it's crucial to understand the benefits of keeping up to date with new technology. From software for remote teams and equipment for manufacturing to features such as an automated underwriting platform for insurers, there are opportunities to drive your business forward by embracing innovation. Technology enables you to gain an advantage over your rivals and it can also allow you to diversify or develop your product range and offer unique services, features or perks to your clients.
When evaluating opportunities for your business, focus on investments or equipment that are relevant to your brand and your target client and weigh up payment options, for example, hiring versus buying. You could also consider seeking expert help if you're unsure what to buy or how to use technology to develop the business. IT experts, for example, could help you identify new software or device purchases to give your company an edge or free up time for employees.
Issuing clear instructions
A lack of clarity is one of the most significant barriers when it comes to running an efficient business. As a team leader or a company director, it's hugely beneficial to issue clear instructions and establish targets and goals. Prioritise communication, encourage employees to get together and catch up either virtually or in person regularly, and outline primary objectives when starting new projects. Encourage your team to work collaboratively and make sure everyone understands their role. It's also important to create a culture that promotes open communication. If people have questions or queries, they should feel able to ask for help or advice or double-check with colleagues.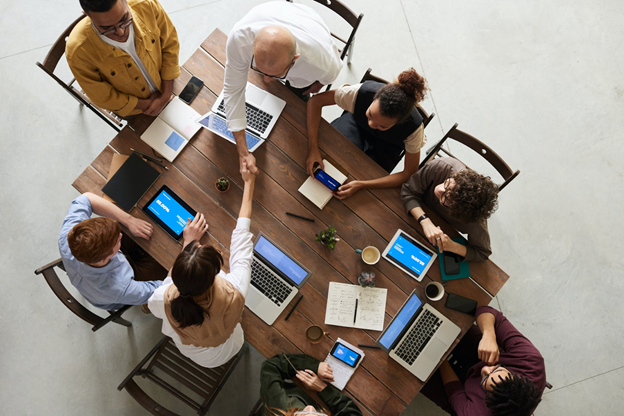 Promoting employee morale
Most business owners depend on a team of people to achieve results. If your employees are happy and healthy, they enjoy their jobs and they are motivated and enthusiastic, productivity rates will soar. Being proactive in enhancing morale can benefit employers. There are several ways to improve morale, including promoting a healthy work-life balance, providing support for staff, encouraging healthy lifestyles and facilitating development and progression.
Employers should also make employees feel valued and respected and help them achieve personal goals. It is also helpful for employers to communicate with their teams. Regular catch-ups allow employees to talk about career objectives and provide an opportunity for employers to check in and see how their staff are. Mental and physical health should be a priority for business owners.
Streamlining processes
Improving efficiency enables business owners to create and implement smarter ways of working. While it may be possible to introduce new technology and automation, it may also be beneficial to eliminate convoluted and unnecessary processes. Auditing, monitoring and analysing performance and analysing data and employee and customer feedback can help you to identify weaknesses and find solutions.
If you talk to your team, for example, and they raise concerns about taking too long to complete tasks or using tools or equipment that don't work properly, you can streamline operations by eliminating these issues. It can sometimes be beneficial to ask external agencies or consultants who don't work for your business to review and evaluate procedures and output. A fresh pair of eyes may be able to spot problems you haven't noticed in-house.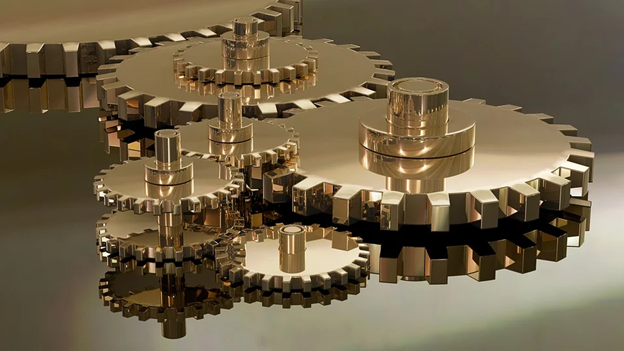 Boosting efficiency is incredibly beneficial for business owners. If you're looking to save time and money and drive your business forward, take these tips on board today.