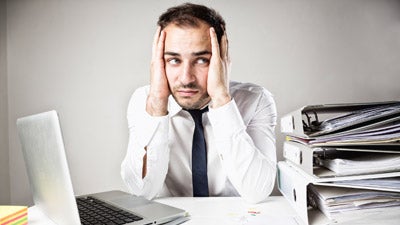 There are over 1.3 million lawyers operating in the United States today, according to the latest statistics, and there may come a time when you need to call on their services. It could be connected to a criminal charge, an auto accident claim, an injury you suffered that wasn't your fault, or something entirely different.
Regardless of the nature of your situation, finding the right lawyer is essential. The best lawyers will be able to build the best arguments for your case, helping you get the outcome you're hoping for and supporting you throughout the legal process. They can aid you in life-changing ways, but for those with little experience in legal matters, picking a lawyer can seem like quite a challenge.
This is where consultations come into play. A legal consultation is essentially a kind of interview with a lawyer, giving you a chance to sit down with your prospective legal representative and ask them some questions about things like fees, experience, expertise, style of working, and so on. It can give you a great idea of how a lawyer operates, and most consultations are free as well.
It's strongly recommended to make the most of these legal consultations before making a decision regarding the lawyer you want to hire, but if it's your first time, you might not know what questions you should ask or whether or not certain questions are "off-limits". This guide will go over some common, essential questions to bring up during a consultation.
What Are Your Specific Areas of Expertise?
It's wise to start off with a question about the lawyer's areas of expertise so that you can get a better idea of their specific skills and talents. Law is divided into many fields and forms, and lawyers tend to specialize in just a small amount of law types. There are criminal lawyers, employment lawyers, divorce lawyers, auto accident lawyers, and so on.
Even in these particular categories, you can find sub-categories in which certain lawyers might be more skilled than others. In criminal law, for example, some lawyers are much better at dealing with white-collar cases, while others are more focused on violent crimes. It's very important to find a lawyer who has expertise in cases just like yours.
How Much Experience Do You Have?
As well as finding out about your lawyer's areas of expertise, it's also strongly recommended to learn about their levels of experience as well. There are some lawyers out there who are just starting out in the legal profession and may not have handled many cases yet, while there are others who have years of experience and a proven track record of success.
Many people like to work with an experienced lawyer, as they feel comforted by an attorney who has handled countless cases in the past and therefore has a thorough understanding of the legal system. Others might prefer working with a younger lawyer who still has much to prove but may be available at a lower price, which leads us to the next question.
What Are Your Legal Fees?
Legal fees can be quite complicated, and the prices you can pay for one attorney might be very different to the pricing structure of another. Firms can vary wildly in their approach to payment, and costs are usually calculated based on the nature of the case, the amount of work required by the attorney, and the attorney's profile, experience, and expertise levels too.
Naturally, if you want to work with the very best lawyers, you'll need to pay a premium for the privilege, and it's always wise to know how much you'll be expected to pay for any legal services before signing up and making any agreements. Be sure to ask about any extra fees too like contingency fees and retainers.
How Will We Communicate?
Another key question to always remember to ask in a legal consultation is about communication. Attorneys can have a wide range of working methods; some of them will be very open and chatty with their clients, keeping them regularly updated with every development and always being available for calls and meetings, while others will be more independent.
The style of communication of your attorney might make a real difference to you, or it might not matter too much, as long as the job is done. So this issue is very much a matter of personal preference, but it's still recommended to find out a little more about how your attorney likes to work and communicate before agreeing to work with them, just so that you know what sort of arrangement you're getting into.
What Are My Chances of Winning?
Some people hesitate about asking a question like this during a legal consultation, and some people feel that talking about their chances of winning their case is "too far" for a consultation, but it's actually a question that gets asked a lot, and there's nothing wrong with asking it and finding out your prospective attorney's views on the case and how they see it playing out.
Of course, they won't be able to give you a very accurate answer right away, as they'll need to find out more details and learn more about the case before providing any kind of authentic estimation for how it might turn out in the long run. However, if you provide them with the basics of the case, they may be able to rely on their own experiences and case history to give you at least some idea of your chances of success, as well as potentially introducing you to alternative options you might not have thought about.
Final Word
Finding the right lawyer doesn't have to be difficult. It's all about making the most of the legal consultations you get with different firms and asking the right questions to get a good understanding of each attorney before you choose to work with them. Keep these questions in mind and use consultations to the maximum to get your legal case off to the best possible start.
Published: May 21, 2021
2452 Views