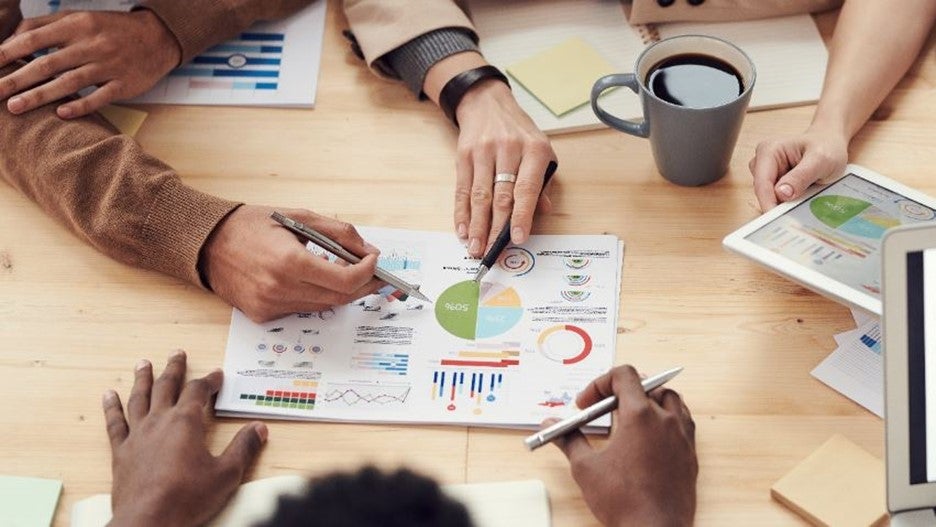 Workplace digitalization is changing both corporate procedures and management practices. Deployment of new tech is taking place at a breakneck speed and the use of AI is gaining momentum.
Regardless of the two opposed AI clans, the outcome is known: this technology will be implemented on a large scale.
Knowing this, businesses are trying to cope, but things are accelerating. What can be done to keep track of all the developments that are taking place simultaneously?
For starters, businesses should integrate software solutions they're using (or are planning to begin using). Depending on the size of the business, the target industry, and the number of procedures, this may be a complex undertaking.
The next thing not to be overlooked (and it usually is) is that the workforce needs to be properly educated. On top of sophisticated technology, people are also afraid of losing jobs over AI.
Let's try to break down this process into smaller, digestible steps to make it more manageable.
Continued Learning
Supplemental training and education are always recommended but in these circumstances, detailed planning is crucial.
Nowadays, learning has evolved with the help of new tech. Businesses have advanced options at their disposal, which can be used to customize the learning experience.  Learning Experience Design (LxD), which combines User Interface Design (UxD), Interaction Design (IxD), and Content Strategy (CS) is one notable example.
Some soft skills are absolutely necessary for a digital nomad, particularly because they will be meeting people from different cultures and likely working with them as well.
Whereas hard skills are usually considered to be more important, this type of knowledge is usually obtained in traditional educational institutions such as a university or a college.
Hard skills are, for many people, the starting point and there's no denying they are important, especially if your role is highly specific. As a rule, they are usually obtained in traditional educational institutions (university, college, etc.).
Further out, don't overlook soft skill training. With people living virtual lives for the most part, human interactions are becoming more difficult. Put into the context of hybrid work models, some balancing and cross-cultural training are in order.
Focus on communication, flexibility, and self-motivation and go from there.
Onboarding Software
Successful training starts from onboarding, as all businesses should know. New tech has made it available for HR teams to simplify certain steps of the process, to avoid wasting time on candidates that don't fit (and beyond).
Onboarding software solutions streamline SOPs and should also allow for individual customization. Because there are many different solutions out there, businesses should pick the one that includes at least the following features:
        Setting up job responsibilities, duties, schedules, and payment information
        Submitting a job requisition document to managers in charge
        Gathering the necessary forms for new hires
        Listing devices and tools new hires will need
        Setting up accounts and logins
       Scheduling orientation sessions
       Enabling onboarding customization
Performance Management
Performance management, a complex procedure comprising five steps (planning, monitoring, developing, rating, and rewarding) can be streamlined, also with the help of new tech.
The finest of solutions can impact your corporation to such an extent that you'll be able to reach new heights, notably because these tools measure employee performance.
Obviously, when a business knows which departments are lacking, it will be able to remedy them. Performance management apps are, therefore, crucial to deploy.
Executive Consulting
As mentioned above, integration plays a crucial role in making all elements fit perfectly. There are a couple of ways to achieve this, one of the most efficient is learning from a fractional executive.
Fractional executives, or integrators, are people charged with aligning company processes and roles and achieving integration. Typically, they are experts who have worked with multiple companies as external assistants.
The term "integrator" was coined by Gino Wickman in his best-selling business books Traction and Rocketfuel. You typically learn about integrators when implementing the Entrepreneurial Operating System (EOS) as a management practice for your company.
"An Integrator is a person who is the tie-breaker for the leadership team, is the glue for the organization, holds everything together, beats the drum (provides cadence), is accountable for the P&L results, executes the business plan, holds the Leadership Team accountable, and is the steady force in the organization." (EOS Worldwide).
Hiring Fractional Executives
Top managers can sometimes also be considered for the role, if their expertise allows it, but they are usually not interested in the task.
Namely, integrators need to possess a soft skill set not common to everyone, including dependability, adaptability, responsibility, and flexibility, among others. They are mild-mannered, competent, knowledgeable, and capable of making judgments based on knowledge and competence.
As for other skills, they typically include:
Similar vision to the organization
Adaptive leadership abilities
Fresh viewpoints
Creative thinking
Flaw identification
Business analysis
Data analysis
Decision-making
Performance evaluation
Personnel management
A strong sense of community
How to Use an Integrator
Perfect integration, organization, and sustainability should be the main aims. Because the process leading to these drastic changes can be stressful, integrators are a perfect match. Scilicet, they can bring forth transition without disrupting the workflow.
Diversifying team members' roles is paramount. Integrators know how to do this without conflicts arising.
Key Takeaways
New tech is changing the workplace before our very eyes. Some outcomes beat our wildest dreams and people are struggling to keep up.
In these hectic times, it is crucial to retain a clear head and stick to what matters. Too many software solutions for the sake of displaying them are not the way to go about workplace digitalization. Businesses should select software solutions they need and that integrate with one another.
Simultaneously, the workforce needs to be aligned and educated. Don't skip training programs and continual learning. Targeted education is what should be in focus. Serve information in digestible chunks to prevent information overload.
Lastly, leave the hard work to professionals. Hire a skilled integrator to help your organization achieve alignment and sustainability. Once the undertaking is over, everyone will breathe a sigh of relief. Life goes on and business is still as usual.