There are so many factors that come into play when running a business. It can sometimes be challenging but rewarding if you love what you do and are passionate about your vocation. This is especially true of those in the healthcare field who feel the need to branch out on their own and offer their patients a service delivered in the way they feel is best if you're thinking of starting your own healthcare business or have already begun one, there are many things to consider to ensure it is as successful as possible.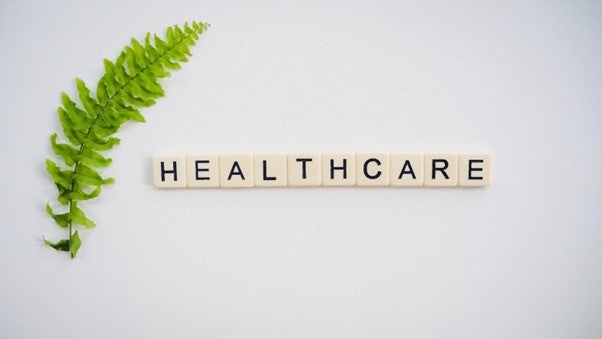 Image credit
What Type Of Job Roles Fall Under The Healthcare Umbrella?
Healthcare jobs involve helping people by providing them with healthcare services, such as massage therapy, medical coding; dental hygiene; nursing; veterinary care, pharmacy services, speech therapy, and more.
Here are 10 tips for making your healthcare business more successful:
Reduce Purchase Orders
Purchase orders can be costly to make. Some reports suggest that it can cost around $100 to make a purchase order when you factor in the time it takes to create the order, processing the order, shipping fees, matching deliveries with purchase order numbers, and pay the invoice.
While there are instances where you will need to make these orders, reducing how you and when you process them can save you a lot of money, for example, if you make multiple orders per day with the same vendor, reduce this to one per day unless it is an urgent order.
This will enable you to save money on both administrative and shipping costs. Put plans in place to ensure all employees are aware of how and when to process orders to enable you to streamline purchase orders and make savings almost instantly.
Improve your working environment to reduce staff inefficiencies and employees' absences
How often are you looking for new employees? Did you know it takes 6-9 months worth of salary to hire and retrain new employees? This can be even more in healthcare when considering the ongoing training required, especially if you are replacing more skilled and experienced staff members. The number one reason people leave their employment isn't actually money but not feeling appreciated, which needs to apply to every person working for you. This applies to every position, from cleaning and security to medical practitioners, lab techs, and everyone in between.
Who is it that really keeps your facility going? Employee retention rates can be increased by starting at the top; by ensuring a healthy and positive working environment from the top down, you can filter this through to all departments. Then, you need to identify your star team members and look at ways to improve their working environment. From here, you can implement changes to encourage employee retention rates for every department.
Some things you can consider are:
Improved work-life balance by hiring more employees to pick up the slack or overtime hours if required.
More significant benefits include employee wellness, paid time off, and concession for on-site purchases if applicable.
Supplying improved uniforms and footwear to help employees feel more comfortable at work. Try Dickies scrubs from Uniform Advantage to kit out all employees in suitable workwear they feel proud to wear.
Reduced micro-managing
Improved training and support
Expressing gratitude for everything employees do
Acting on feedback and implementing changes for the better.
Improve your billing and charge processes
Software to track expenses and monitor billing is vital in a medical facility. Whether you accept cash transactions or direct through insurance companies, you need billing and payment systems that are set up to handle the intricacies of medical facilities.
Human error can lead to mistakes, so accurately creating invoices and billing individuals for correct amounts while communicating with insurance companies will allow you to keep on top of billing and ensure no errors are made and payments are made faster.
You need an integrated medical software solution that allows for personalized input and customizable medical forms to provide various functions, including e-billing and prescriptions, claims management, scheduling, and more.
While this can come with a hefty initial setup cost, over time, you can reduce the number of administrative hours spent on keeping records up to date, how long it takes to process information and receive payments and manually assign payments to keep records up to date.
Tap into employee ideas and innovation
Your employees are the ones who are on the ground, so to speak, and doing the work required to keep patients happy and the facility running. It is a team effort, and over time, with experience, the best employees will likely be able to identify ways you can improve processes or open you up to new ways of operating you may not have considered.
You need to encourage innovation and efficiency and take on board ideas from those performing jobs to enable them to do what they do more efficiently. Creating a positive environment where the focus is on giving the patients the best experience comes directly from those involved in their care.
Let everyone know you are open to ideas on improving your operations and ask for feedback and input when making these changes to ensure everyone is on board and supportive of any modifications you make.
Focus on one area at a time
To ensure your healthcare business is as successful as possible, it may be a good idea to focus on one area at a time. For example, it may be best to focus on billing first if you are a medical billing company. Once you have mastered billing, you can move to other areas such as collections or using your existing clients to generate new revenue. Doing things this way will help you make steady progress, and you will be able to avoid getting overwhelmed by all of the areas of business.
Use the 80/20 with vendors
When it comes to vendors, you may want to use the 80/20 rule. 80% of most medical facilities' expenses typically come from 20% of their vendors. On top of this, 80% of costs with a specific vendor will be on 20% of products purchased.
If you spend too much money with vendors, then you must follow the 80/20 rule with your vendors. What this means is you need to focus on reducing the costs of your top 80% of spending habits with the top 20% of the vendors you are using.
Once you have identified where you need to start, you can look into your options more specifically. This can be something as easy as changing from a brand name product to a generic name or processing orders differently to access discounts or offers. To find your top 20% of vendors and determine where your highest costs are, start making changes and reduce your spending.
Don't be afraid to pivot or change your course if need be
As a business owner, you will come across many things that may seem like a good idea but may not work in the long run. For example, you may decide that you want to offer a service related to the one you are currently providing. However, you may find that many regulations come into play and that this idea may not work in practice. When coming up with a new idea, it is essential to think long and hard about whether or not it is a good one. You may come up with a great idea, which turns out is not viable in practice because of regulations or other factors. In this instance, it may be best to pivot or change your course and develop another idea that can work.
Keep an eye out for supplier expenses creeping up
Throughout your business, you will come across suppliers you want to work with that offer good value for money. It may be tempting to keep working with the same vendors because they are good value, but they may be causing you to spend too much money. You may need to look closely at what you are being billed for, query charges you are unfamiliar with, or price rises on specific orders you notice have increased. It may be good to keep an eye out for this and ensure that you work with suitable suppliers.
Constantly assess your invoices and look for variations in costs and charges, and identify how you can make savings, even if it involves changing vendors or renegotiating contracts to monitor expenses.
Look for new sources of revenue
As your business grows, it may be worth looking for new sources of revenue. For example, partnering with associated services such as designated cancer treatment centers, chiropractors, and hearing and dental practices can offer your clients a more thorough service and easier access to treatment.
You can also increase your capacities by offering to test for certain conditions, additional treatments such as acupuncture or hydrotherapy, or a range of telemed services that allow you to reach more clients. This can be based on what you offer currently and what will complement your treatment.
Final Words
While costs associated with running a medical care facility can be excessive, paying attention to how and where you spend your money in regards to the bigger picture can help you identify where you can save and make your business run more smoothly but increase profit margins too. Success is more than making money; it is about getting the best out of everyone who works for you and offering the best service possible.