Imagine you are a billionaire entrepreneur or celebrity, and you want to move. Would you hire just any other moving company? Of course, not! You will go for a company that provides estate managers, private jet and luxury vehicle transport, pet care, and nanny services, among many other extras. That is a luxury moving service.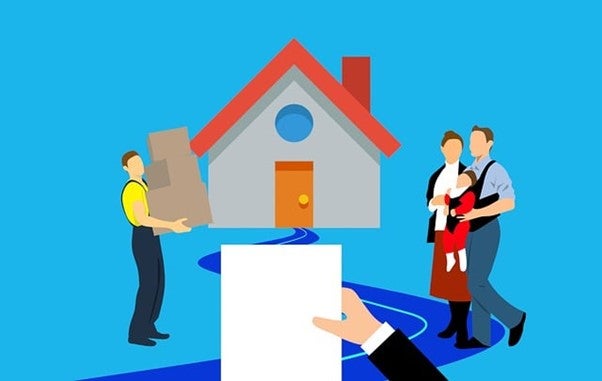 Image source: Pixabay
Luxury moving services have existed for many years. They have, however, improved their services to address the changing demands of their customers. You do not expect celebrities like Jay Z and Beyonce to use just any moving company, right?
Now that you have joined this league and cannot use an average mover, do you know what you should look for when hiring a luxury moving service?
Here are a few things to check:
Services Tailored to Your Needs
You are paying for a luxury moving service. The services you get should be tailored to meet your specific requirements. You should therefore hire a luxury moving service provider that partners with other luxury service providers. You should not just go for the relocation service.
Let us assume that you have a pet. Do you want your pet to be mishandled when you are relocating? Most likely not. You should look at how your luxury moving service provider handles your pets. This is part of your luxury moving.
In addition, you do not want to stress yourself with kids and most valuable assets such as vessels and vehicles. Your luxury moving service provider should provide you with nannies to ensure your kids are entertained, happy, and safe. They should also understand safety tips for transporting luxury cars and other valuables.
Cost of Luxury Moving
This is what separates you from every other person who wants to move. If you have already done your research, you must have realized that luxury moving services are expensive. But this is nothing to worry about. You have the money and want the luxury, right?
Well, no matter how much money you have, you still do not want to be overcharged for any service. You want to always pay the right amount of money for everything. Luxury moving service companies make a lot of money and some of them might overcharge you for their services.
Fortunately, this should be the least of your concerns. You can obtain a moving cost estimate online and compare multiple luxury moving service providers. This can help you choose a service provider whose price makes sense. However, always remember that you will get what you are paying for.
Packaging Services
You might be wondering why you need to look at packaging services when getting a luxury moving service. If you have never used such a moving service, you are probably thinking that a moving truck can do it for you.
Hold it there! This is luxury moving. You need to be pampered when using this service. Apart from packing all your belongings and unpacking them, a luxury moving service is also supposed to offer the best packaging that you can take photos of and share on your social media platforms.
Even if you are relocating your small business, the entire process should be luxurious. Remember you should move like a celebrity.
They should also check out your house before moving and take photos of everything. They will need these photos when arranging your new house. They should make your new home look almost the same – if not the same – as your old home. You also need to check their moving boxes to ensure that your precious belongings will be safe during the move.
Privacy
You have chosen to hire the services of a luxury moving service provider for your own reasons. However, if you were to ask an A-lister or any other celebrity, they would tell you that privacy and security are their biggest concerns when moving.
Paparazzi will always follow these companies to find out who is moving out of where and into where. They are even willing to pay thousands of dollars for even a single photo during the move. This is something you need to look at when hiring a luxury moving service.
Ask the company how they handle privacy and security. Will you be surrounded by paparazzi when moving? Can they deploy decoy trucks to confuse anyone who might want to take photos of you or your family? Ensure that the professionals handling your move are well-trained to take care of your move.
Luxury moving services come with a lot of perks. They are also not cheap and you need to make sure that you are getting value for your money. When hiring the services of one, ensure that you have looked at the things discussed above. This will guarantee a safe and excellent moving experience.