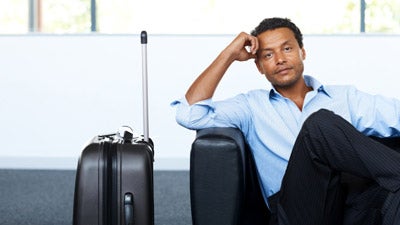 Times are definitely changing! We've watched as remote work becomes extremely common, and freelancers are finally seen as the professionals that they have always been.
There's no denying the fact that the pandemic is partially (if not primarily) responsible for the shift that has taken place in the way that people see remote work. In fact, many people have now worked remotely themselves, and they are fully aware of its long lists of pros and cons.
But, what if you took it a step further? What if you worked remotely, but from anywhere in the world? Being a digital nomad is also something that is not new. However, it is another career path that is clearly on the rise. In fact, a study shows that there are nearly 11 million digital nomads that hail from the U.S. alone. That doesn't sound like a passing trend to me.
So, the essence of being a digital nomad is that you can work wherever you want, and for whomever you want. If your dream is to travel the world and teach online as you go, that is the perfect example of being a digital nomad.
Now, some digital nomads may stay in one place for 6 months or longer, while others may hop around much more frequently. Picture a seemingly never-ending road trip, where you write content from coffee shops or by using your portable hotspot. If only Jack Kerouac were alive today, right?
But, before you take off with your laptop, a month's worth of clothes and your ambition, there are quite a few things you should know about being a digital nomad. Let's look at some top tips from the experts.
Set Clear Boundaries
As a digital nomad, it's important that you think of a timeline or schedule that helps you manage work and travel.
"When traveling to a new place," notes Rani Hublou WorkBoard, "It can be hard not to feel like you're on vacation. To help with this, set clear boundaries for when you work and when you go exploring. Create a calendar that divides up time for work and time for exploring, and stick to it."
Consider All of the Elements
Although being a digital nomad means having the flexibility to go anywhere you'd like, whenever you like, it also takes a lot of preparation in order to be successful!
Brandon Brown of Grin says, "Being an organized planner will definitely pay off, especially if you consider all the small details in advance so you can truly enjoy the nomadic lifestyle with as little stress as possible. One often-overlooked element is making sure your next stop has reliable internet access before you arrive so you aren't left with running off to a nearby coffee shop to start your work!"
Make Time Management a Priority
Improving time management skills is at the top of the list in terms of important skills for digital nomads.
"Creating a schedule will help with time management as the person will always know what and when they should be doing something," mentions Gregg Dean of Layla Sleep. "Being able to sit down somewhere new each day and work is a blessing but managing the time in which one does that may come as a challenge."
Invest in Travel Insurance
"Beginning on your journey as a digital nomad is an exciting time, as well as a stressful one!" adds Brooke Wilson of Fabric. "There is so much that has to be taken care of such as travel plans, packing and more. To avoid more future headaches, I would recommend getting travel insurance. Everything from lost luggage to injuries can cause stress and financial issues which can be avoidable with a good plan."

Be Aware of Your Sleep Patterns
As a digital nomad, you typically have a lot of flexibility in your schedule, which can be both good and bad when it comes to productivity.
Riley White of Vapor has noticed, "It's important to try to keep a routine and ensure that you have time to explore your surroundings, while also working hard and maintaining a steady income. One of the most critical aspects of routine is getting a healthy amount of sleep every night. Your body and mind need to rest in order to conquer your day, and sleep is the best first step."

Pay Mind to Time Zones
When choosing where to make your next work destination, be sure to factor in the working hours of those that you are collaborating with. According to Kate Lipma of embrace, if you're working with U.S.-based clients, it's probably a good idea that you work in a time zone that has similar working hours.
"A 3-hour time difference isn't the worst thing, but working in places like Asia or Europe, that have 10+ hour differences, can become dicey if you have to communicate with those that are working during a typical U.S. workday."
Pack Light — and SMART
Lindsey Allerd of Playbook UX says, "There's no use in overpacking, and you will make your trip so much harder, just by taking more things than you need. Not only that, it will add more stress to you and can even take up valuable space inside your mind — mind space that should be focused on traveling safely and completing your work.
Put lots of time and research into the equipment you'll be using to travel with and how you can pack effectively and efficiently. Make it light, easy to carry, accessible and convenient."
Consider Your Insurance and Budgetary Options
Since digital nomads have control over when and where they work, it would be a great idea for them to look for places most conducive to that lifestyle, such as connectivity and co-working spaces, and that is most affordable in order to have the best work/life balance.
For example, digital nomads can save thousands of dollars a year by living in the 10 cheapest Zoom towns for insurance: Spokane, WA; Fort Wayne, IN; Mansfield, MA; Dyer, IN; Melrose, MA; Rochester, NY; Bow, NH; Boise, ID; Hudson, NH; and Montclair, NJ.
"For insurance purposes," mentioned Karen Condor of Expert Insurance Reviews, "Of especially vehicle insurance, digital nomads should opt for major insurance carriers to help reduce the chance of having a lapse in insurance, especially if they move to an area not covered by a smaller insurer.
Building a strong relationship with a major vehicle insurance carrier will reduce the time and effort digital nomads will need to take care of updates to their insurance because it involves more than sharing a new address.
Car insurance requirements vary by state, so you will need to talk with your representative to make sure you have the right types of coverage and in the amounts required."
Check and Double-Check Connectivity
Some of the most desirable places to visit don't have a reliable internet service or mobile signal, so plan accordingly. For example, many national parks in the U.S. are so remote and mountainous that you won't be able to access the internet. 
Melanie Musson of Insurance Providers adds, "Another situation that may surprise you is that popular remote locations that seem to have a mobile signal can become overtaxed by the influx of people. If that happens, you won't be able to go online even though your phone indicates that you have full service. 
You can check a coverage map before you go to see if you'll have a chance at getting coverage, and then you can do an internet search to see what others have to say about connectivity."
Choose a Nomad-Friendly Spot
Deciding where we want to spend the next few weeks or months is essential for preparing for any trip. It could be tempting to move far away, starting working from a beach or jungle, but we shouldn't go off the deep end, especially if it's our first time. 
Justyna Leśniakiewicz of TIDIO goes on to suggest, "At the very beginning, choose a comfortable place, popular among other digital nomads. For example, in Europe, Lisbon in Portugal has an excellent reputation as a perfect digital nomad spot with high-speed Internet and a great digital nomads community. Take a look at the NomadList, where you can find other nomad-friendly places all over the world."
As moving out to another country can be stressful, I recommend choosing your first digital nomad spot around a 3-4 hours flight from home. It will give you a sense that you are not so far away from home and in any case, you can come back quickly.
Use International Tax Laws to Save Money
Don't accidentally evade tax, or overpay unnecessarily. Use international tax law to your advantage.
"Two typically false conceptions arise amongst digital nomads," says Tom Williams of ExpatHub.GE.
1. If they only spend a short time in each country they visit, they don't owe taxes anywhere.
2. If they paid taxes in their home country, they don't need to pay taxes in any other country they travel to.
The first is simply tax evasion. Someone wants your tax money. Tax laws in your home country, and the countries you visit, normally define who gets it.
For the second, payment of taxes back home doesn't always exclude you from local taxes in the countries you are temporarily working remotely from. Your tax liability will be defined by local laws.
So, if you want to travel as a digital nomad and reduce your taxes, legally, your goal should be to purposefully trigger tax residency in a low-tax country. With countries like Georgia (1% tax), Bulgaria (10%), you could save a lot in tax by making a low tax country your travel base."
Use Time Zones to Your Advantage
Time zone differences can be your superpower! If you're like many of the millions of digital freelancers or employees that work with a team, you'll need time to align, brainstorm and bond. This will all likely be done synchronously. 
"However, you'll also need an ample amount of deep work time, to execute your goals," says Brittney Ihrig of tl;dv. "This is essential time spent in the flow, without distractions, and with deep focus. Working in Sydney, Australia, there are approximately 12 hours between myself, and the majority of my teammates that work in Europe and South America. The free-thinking time this gives me is invaluable! Really try to build your working hours around giving yourself maximum deep work time, with also some leeway for synchronous communication as well."
Be Aware of Fraudsters
With the popularity of digital nomadism on the rise, you're going to find fraudsters in certain hotspots, particularly in South East Asia. 
According to Marc Bromhall of Beginner Surf Gear, "These people prey on newly-landed digital nomads by trying to offer them rental agreements in apartments which are fraudulent. So, be very careful in your first few weeks in any new town or city. Suss it out properly before making 'new friends'."
Size Up Your Tax and Financial Responsibilities
What turns out to be very important is to know everything about tax residency, as well as to clear up any financial responsibilities before you even leave home.
A digital nomad for the past six years, Howard Gordon of CustomPlasticPart comments, "Keep in mind that having a company and being registered in a country, does not necessarily mean that you have to pay taxes there. Also, before leaving high-tax countries, ensure to not have any running contracts, apartments or cars in your name."
But above all else, it's important to get feedback from a tax adviser who is specialized in these circumstances
Avoid FX Fees as a Digital Nomad
As a digital nomad, it's important to have some of the local currency on hand for everyday transactions. Unfortunately, the banks in many countries don't work well with your home country's bank.
However, Mark Chen of BillSmart has some suggestions! "One beloved mainstay of the digital nomad movement is the Schwab Platinum Debit card. This card is great because it refunds your atm fees — even internationally. However, what kills you when you change your dollars or euros to another currency isn't the atm fee, but the bank markup which can range from 8-12%. You can avoid this markup by getting the mid-market rate with a Wise Debit card. With a Wise account, you can convert your cash online before you leave your home country and have a card full of the currency of the country you're visiting. The fee for converting your currency is the mid-market rate and is generally less than 1%. This is a new feature that many digital nomads don't know about but can save you hundreds of dollars if you're traveling the world extensively.
Business Cards for Digital Nomads
When you think of a digital nomad, the last thing you think of are paper business cards. Analogue, unadventurous, boring, the opposite of what being a digital nomad is all about. 
Thankfully, Matt Strutte of Blinq has an alternative! "We know how important sharing your professional identity is, especially when you're moving from place to place trying to grow your network and gain new clients. Blinq digital business cards are built to help share who you are, with anyone, wherever you go. 
Blinq software is designed to be updated on the fly. When you update your digital business card, that information syncs for everyone you've shared your card with too. That means if you decide to set up a short-term office in Bali, your contacts can find you straight away. No fuss, no friction. 
Our cards are designed to be shared in a way that matches how you work. You can share your card; via a unique QR code, SMS, email, URL link, smartphone widget, Apple Watch integration, email signature or video call background. You can even hold your phone up to your laptop camera and ask your viewer to scan your Blinq card from your phone!"
Published: December 13, 2021
2591 Views