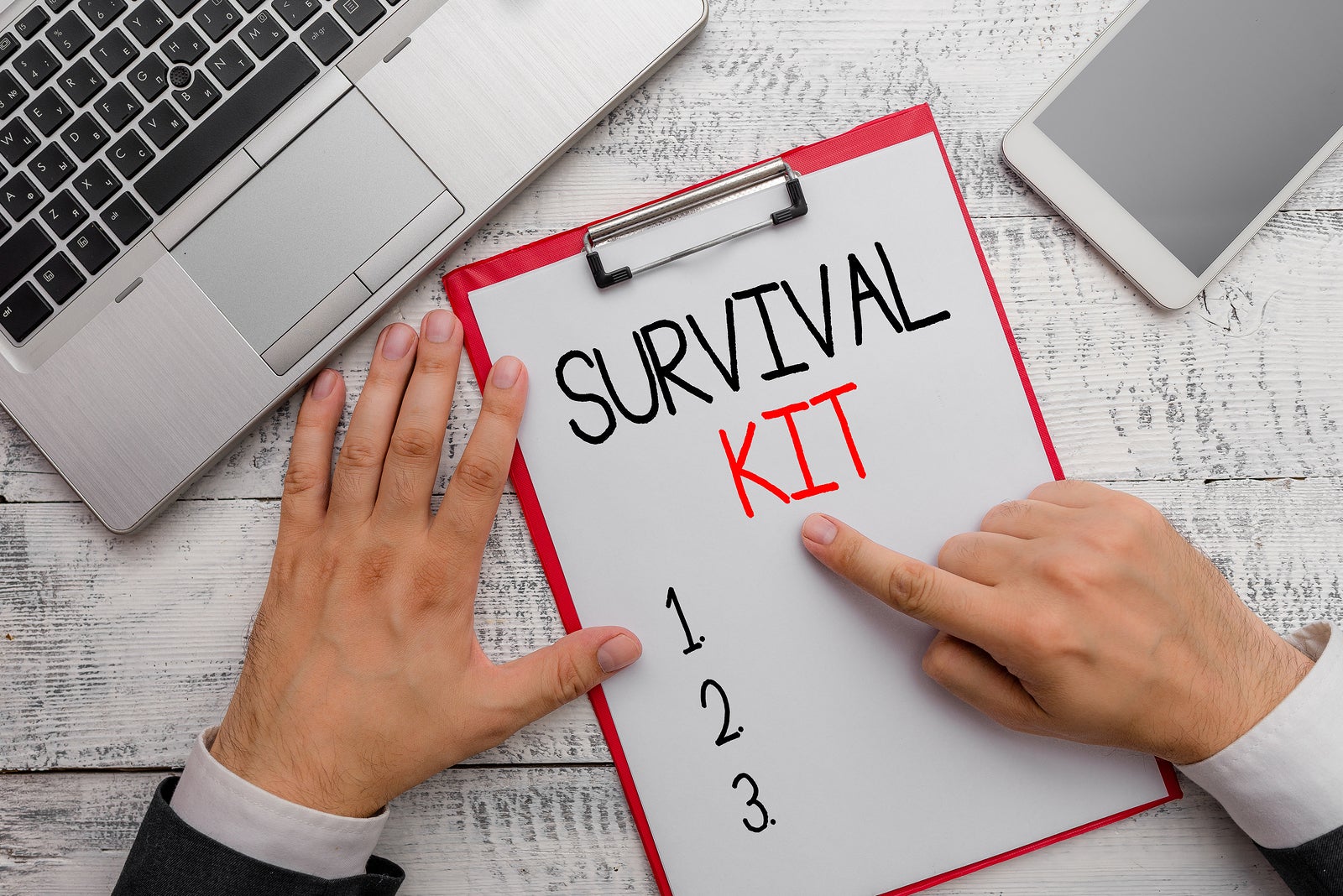 A few short weeks ago everything was so great. The weather was getting warmer, business was brisk. The stock market was soaring, and customers were flowing through the door. Now – Disaster! The Coronavirus, COVID-19, has completely upended your plans for 2020. No one is leaving the house, never mind visiting your store. The market is in freefall. Many businesses were told they can't open at all. The situation is dyer for many local businesses. Some don't have enough cashflow or resources to stay open if their income is halted even for a short time. As a small business owner, I've been asking the same questions as you. Now is the time to set the mind-frame that you're going to stay in business no matter what. Your customers need you. Now more than ever.
Remember, at one time, when you first started, you had no customers. You've been through a worse time than this. Take a breadth and figure this thing out. To survive COVID-19, you need to set priorities and develop ideas on how to stay afloat until the crisis ends.
Your Priorities
Survival – Last month you were thinking about how you could make 2020 your best year ever. Now you're hoping that you'll still be around in a year. Don't fret. Help is on the way. Congress passed and the President signed the COVID-19 Relief Act last week. If you're a freelancer or a contract employee working for other companies, you can collect unemployment if your business suffers. Both the national government and many state governments have low interest loans available. Check your state's website to see what's available to you.
Put up a notice about your company's COVID-19 policy. The customer will find the information useful and they'll appreciate your efforts to keep them safe.
Find the fat in your own business. If you've been in business a while, you are probably spending money for things you don't need. We know a business that spends over a thousand dollars a month on a geofence campaign. Geofencing works by targeting prospects as they walk out of a competitor's location. But if few or none are coming and going from that location now, geofencing isn't going to bring you much of a return. If you run a PPC campaign, make sure it's not promoting a product or service that is currently unavailable.
Steps that will help you survive COVID-19 now and pay dividends later
Look for opportunities. Restaurants can no longer serve food at their establishments. Some of them have taken to delivery and curbside pickup. To make that strategy work they need to do more than post a sign on their property. One way to get the word out is by leveraging their Facebook page. Let friends and followers know what's available that day, run daily specials, post daily menus with prices. Take pictures of the food as it's being prepared or when it's ready to go. If you're a home service pro, promote the services your customers need over services that are more discretionary. A leaky roof, a broken pipe or broken circuit are things that must be fixed. Will those pay as much as a new roof or a bathroom remodel? Of course not, but they'll help keep you afloat until the crises passes. If you provide services that insurance is likely to cover, promote those.
Move online. If you're a brick and mortar store that has considered, and put off, building an online store, now is the time to act. There are options out there for you to consider (read our article on e-commerce platforms). Once the site is up, you can build or have it built in less than two weeks, let your customers know it's there. Send the link with a digital coupon for them to use. Make a front-page offer that they can't say no to. Later, when the crisis is over, you can use your online store to expand your geography and product offerings.
Stay in touch with your customers. Send an email about your COVID policy. If you sell products that households need that is in short supply, anti-bacterial wipes for instance, make an offer with them. You may advertise them as "for current customers" before the general public or something similar.
There is no doubt that Coronavirus is a dangerous, life threatening Illness for some. But it doesn't have to put the life of your business at risk. This crisis will end and when it does you have the opportunity to be in a position to thrive. Act now to stay in business now and flourish in business later.