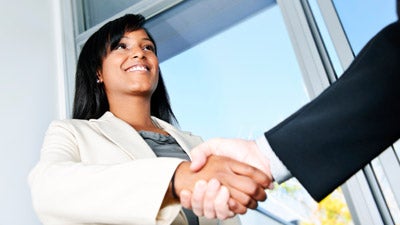 What does it mean to be a good leader? Many people often feel confused about what qualities they are meant to possess to fulfill their leadership role with grace. In this modern age, each individual is moving forward and making drastic changes that make their impact on society known. Due to numerous people taking the lead, it is increasingly difficult to distinguish between each leader.
A good leader takes the lead without any hesitation or arrogance; they have an air of confidence about them that comes from years of experience and an outstanding character. Clarity and having a laser focus are also among the most crucial characteristics of a leader.
Without these traits, someone won't be able to stand out as an individual and identify as a suitable and competent leader. Due to their lack of competency, they won't be able to drive their organization to success. Leadership hiring is not easy, so organizations take their time deciding who should be the next leader. Determining whether someone is fit to lead an organization is a big responsibility; therefore, one needs to look for certain qualities in a leader.
What Makes a Great Leader?
Learning how to become a great leader is essential for the success of a team and the organization. It is often underestimated how significant an effect a leader has on the entire system. In order to be an effective leader, an individual needs to be forward-looking, understand their weaknesses, strengths, and their own motivation.
When someone is self-aware about these things, they can easily maneuver and solve a situation and problem. This developed character allows them to utilize different methods to ensure the company's growth. Employees under exceptional leadership tend to thrive with a more extraordinary passion, leading to better productivity.
First and foremost on the list is experience; this is due to many people trying out for leadership roles without having the expertise to back them up. Often people tend to overlook how incredibly important it is to have experience.
Experience breeds vision, knowledge, and confidence. Problem-solving ability is also derived from an individual being well-versed in many situations. Think about it; when someone has already seen a problem play out, they will likely have better ideas for handling it without causing further damage.
On the other hand, if someone doesn't have the required experience, they will still be a novice at handling the strategic matters of the organization. Essentially, without experience, one won't be able to benefit their company in the long run.
What really sets a leader apart from the other employees is their ability to think more strategically than the rest. This isn't to say that a leader needs to have a high IQ; instead, it means that a leader needs to be able to think more quickly and possess enough intelligence to figure out ways to interpret the problem and give a quick solution.
Furthermore, critical thinking also includes the mindset where the leader can identify the organization's innermost weaknesses, strengths, and potential threats and opportunities.
After they evaluate each aspect of the company, they can devise a plan to overcome their issues, fortify their stronghold, and work against threats.
Developing laser focus doesn't simply mean fixating on one task alone; it means the opposite. Laser focus is not easy to maintain. Having a laser focus as a leader means always considering the end goal. Every decision the leader makes needs to be in favor of the company's success, or else the leader will be considered easily distracted.
Seeing intent and dedication in a leader moves others and makes them more active participants in ensuring the organization thrives to newer lengths. When leaders maintain their laser focus with a mix of motivation, they will see the notable differences in their employees.
Being a leader means listening to different opinions and ideas from everywhere- their employees, their partners, management, and of course, their consumer base. Throughout everything, a leader has to maintain a clear and level head. They cannot shut down those ideas, not only because it is bad for morale but also because it is poor practice to stand as an island while handling an organization. After all, there is a significant difference between a manager and a leader.
Keeping their end goal in mind, it is the leader's duty to observe and listen without interruption. However, it is just as crucial to maintaining clarity about the mission and the bigger picture. An individual would have to sort through various ideas and enact the ones that will significantly benefit the company.
Final Thoughts
Many people fancy themselves suited for leadership positions simply because they have worked long enough. However, unless they possess these qualities mentioned above, they won't be able to become great leaders who will drive their company to success. Influential leaders are capable, and they can manage their teams and the company as a whole without facing any problems. There is more to leadership than assigning tasks- it is about caring for the company's growth.
Published: January 5, 2023
891 Views