Bosses that are engaged are almost 60% more likely to retain employees that are actively involved in their jobs, according to Forbes. 65% of employees say they'd prefer a new boss over a pay rise, which shows the importance of being a good boss. Being a boss isn't easy and most don't purposely choose to be bad at their job. With this in mind, here's how to be a boss that employees want to work under.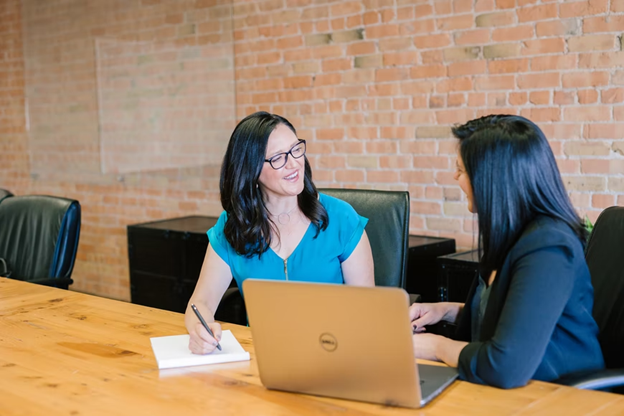 Source: https://unsplash.com/photos/JaoVGh5aJ3E
Provide training so they can succeed
Today's employees are keen to succeed and want as much training and development as possible. Just 39% of employees say that their boss allows them to learn and develop new skills.
A boss that invests in training shows their employees that they care about their future and that they value them and want to keep hold of them. A good boss will provide ongoing training opportunities. This could even be training outside of normal working hours as 74% of workers say they'd be happy to receive training at any time if it benefited them at work.
Take health & safety seriously
There were 2.7 million workplace-related injuries and illnesses reported in 2020. Unsurprisingly, 66% of workers say they're concerned about health and safety in the workplace, according to the Tech Republic. A good boss will do all they can to lower the chance of one of their employees getting injured on the job.
Workplace injury prevention plans are one way to do this. A good boss will also arrange for regular health and safety training and provide PPE.
Workers' compensation is a type of insurance that all good bosses should have. If an employee is injured while working, they'll likely claim compensation. Workers' compensation ensures that an injured worker receives personal injury damages, medical expenses, and lost wages.
Honesty & fairness
90% of employees want an honest boss and 89% want a fair boss. A good boss will be upfront about things such as an employee's performance, the company's future, and similar. Bosses should never favor one team over the other or one employee over another. This means fair treatment, working conditions, benefits, and pay should be given to all.
Give recognition
52% of employees say they'd like more recognition from their boss. When a boss gives praise and recognition it shows their employees that they're valued and appreciated. Recognition also lets employees know that they've been recognized.
This can help them to feel more secure in their team and within the organization. It's not enough to just say "thank you" a couple of times a year, though. One survey found irregular recognition from the boss increased employee disengagement by three-fold. Regular recognition is, therefore, a must and should include personalized, monetary, and authentic rewards.
Being a boss is hard work, but all focus should be on looking after and retaining employees. These are the main things employees want and a great way for bosses to ensure they're doing the best they can.
Reward Good Performance
Employees work intending to be rewarded for their good efforts and they should be rewarded for meeting or exceeding such job requirements.
When employees understand what is expected from them, they perform better. If they're given the tools and proper training to do their job perfectly and are rewarded for such efforts, they become more engaged with the company and commit themselves to helping it achieve its goals and objectives.
Employees work themselves off to perform well and get appreciated, but sometimes, it's the boss that gets in the way of them.
When the boss updates the team on where the company is going, explains how the employees can contribute more to what they are trying to accomplish, and allows employees to participate in problem-solving efforts, they create a joyful and team-spirit environment where employees enjoy working in.