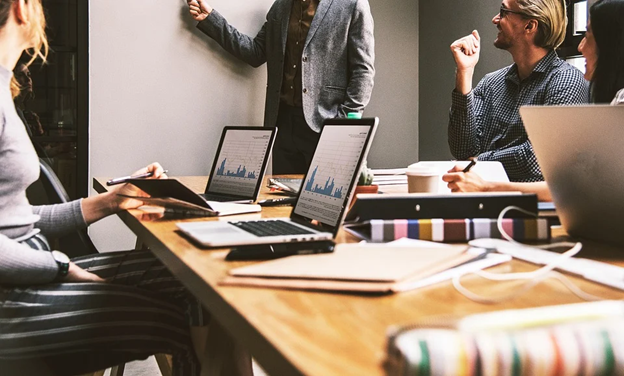 Pixabay
Nobody wants to be a bad boss. However, there are plenty of them around. Most people know what it's like to work under an employer who treats their staff badly, have no management skills, or are quite frankly incompetent. But these terrible bosses are rarely self-aware enough to realise their own shortcomings.
But even the best managers leave some room for improvement. Nobody is perfect, and a management style that works for some may not work for others. The best thing you can do as a boss is to always strive to better yourself. Anyone can find themselves in a leadership position, and although some people are more naturally suited to the task than others, that doesn't mean you can't learn.
If you have recently found yourself managing a team of employees, or you just want to ensure you're at the top of your game, here are three great tips to help you be a better boss to your employees.
Communicate
There is only one way to truly know how your staff feel about you, and that is to speak to them. If you really don't command any respect as an employer, they might not feel comfortable talking to you about it. Make time to sit down and talk with each of your employees, both individually and as a team, and discuss with them any issues they might have. Make them feel at ease and let them know that you are here to listen and will do whatever is in your power to find a solution to their problems. Simply knowing that you care about them may be all it takes to tip the balance and see you for the great boss you are.
Prioritise their mental health
A couple of decades ago, the topic of mental health was never discussed in a workplace situation. But nowadays, it is being taken far more seriously. Mental wellbeing is just as important as physical health. And in the same way that you wouldn't want your staff to injure themselves in the office, you need to take steps to ensure their mental health doesn't suffer either. Stress and burnout are common symptoms of the high-pressured work environment of today. If your staff have too high a workload or a toxic working environment, then there is a good chance they will suffer. Show your staff that you take the issue seriously by helping them manage their workloads, affording them more flexibility in their schedule, and generally making the office a happier place to be.
Help them to develop
What do your employees want from their time at work? Of course they are there to earn money, but this is unlikely to be their sole motivation. If your staff are truly passionate about the industry they are working in, they want to have a chance to develop their abilities and further their careers. Don't take them for granted – offer them chances to take on new responsibility and learn new skills. This might be teaching them how to use the new subscription billing system, or providing a management training course.