With millions of employees working remotely across the world, an entire class of team leaders, managers, and HR professionals have new challenges on their hands.
While remote work is not a new phenomenon, it hasn't been coordinated on this level, to this degree, at any time in history. It's an experiment in progress, and every company is handling it differently.
Here's how modern business leaders are keeping their remote employees motivated and their plans for the future of remote work.
Read more on how to motivate your team
Offer Support
There may be a few remote work veterans on your squad, but a large portion of your workforce might not be up to speed in terms of technology or their comfort level with certain software.
"Our advice for motivating remote employees would be providing them with the support they need to be the most successful that they can be in their role at your company and encourage them to grow within their role so that they may even be able to grow within the company," said Raul Porto, Owner and President of Porto's Bakery. 
Offer resources and support to get everyone acclimated and bring productivity up a notch.
Set New Goals
Business goals have changed dramatically since before the pandemic, and it's time to reiterate those new targets to your employee base. At the very least, hold meetings or send out memos that get everyone on the same page.
"I encourage managers in my companies to have goal-setting sessions with their team members to create schedules and timelines for remote projects together," said Chris Vaughn, CEO of Emjay. "Not only does this help team members be on the same page with each other, but it lets managers know prospective timelines and employee bandwidth from the outset. It also lets employees have more agency in their schedules, which improves morale, and helps them get to know their bosses and teammates better in a collaborative and supportive environment."
Simply refreshing your team goals can work wonders for motivation and bring people together.
Remote Launch
While so many companies struggled to make their way through the pandemic, intrepid business leaders were plotting and launching brands with 100% remote teams – amazing!
"It's funny, we launched our business in the depths of Covid," said Cisco Adler, CEO and Founder of NoCap. "In that time, we grew the team to 7 full-time, we raised capital from an amazing group of investors, and put on 130 shows. And we did all of that remotely. We're on Zoom and Google Meet all day every day. Keeping everyone motivated honestly hasn't been an issue for us. We've built a great culture internally. We have a couple weekly all-hands meetings to run through what everyone is doing and for creative brainstorming. We're slowly transitioning to a hybrid IRL/remote workplace because while remote has been great for productivity, the trade-off is serendipity. We want to make sure we balance that."
Once you discover how much can be done in remote settings – including starting entire businesses – you realize the absolute potential of remote work in general.
All About Freedom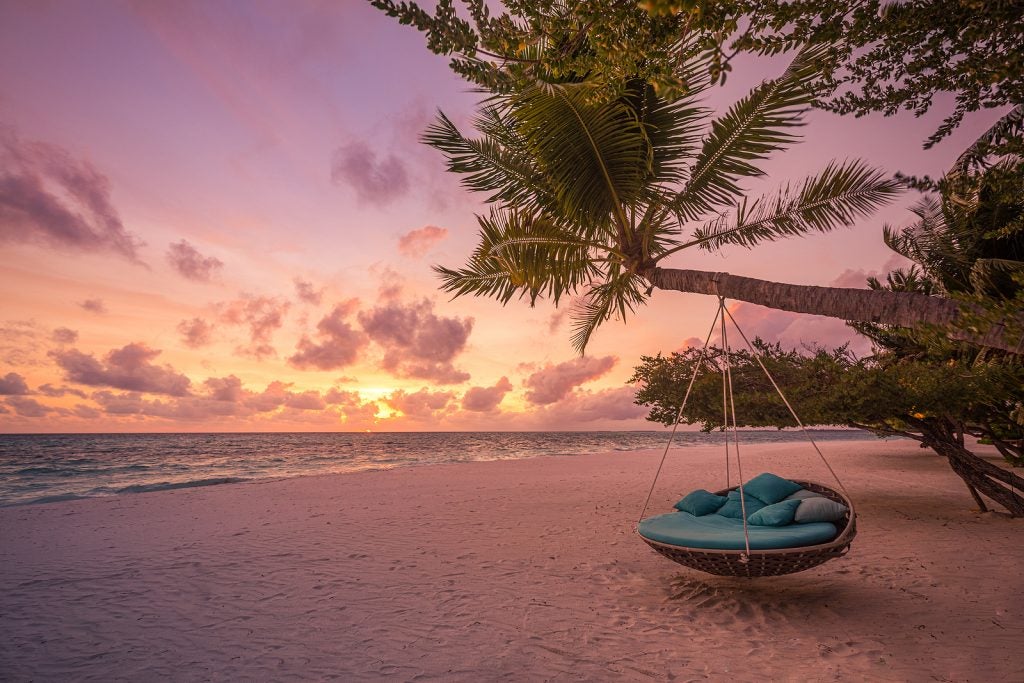 For many employees, freedom is a core motivator, so give them more sovereignty to work how they want, when they want, with the tools that work best for them.
"We like to give people the freedom to work where they want, safe in the knowledge that they have the drive and expertise to perform excellently, whether they [are] at their desk or in their kitchen," said Virgin Group Founder Richard Branson. "Yours truly has never worked out of an office, and never will."
Not everyone has the same work style, and that's okay. Flexibility is a must for managers nowadays.
Igniting Purpose
If employees are disengaged, there is usually a deep-seated problem that needs addressing. Unfortunately, remote work policies can worsen the issues if they aren't fixed ASAP.
"Disengagement is usually thought to be a product of disinterest and indifference but disengaged employees have likely lost their sense of purpose and motivation," said Brent Sanders, CEO of Wicksly. "Most people perform at an optimal level in an area they have an intrinsic desire to work in. This means participating in this field provides enough satisfaction and fulfillment on its own without the need of outside motivators. People working in fields that only provide extrinsic motivation i.e. salary, typically breeds an eventual burnout so allowing your team to lean into responsibilities they have a personal vested interest."
Focus on building company culture and giving employees a better sense of purpose. This will help them stay engaged daily, even while working remotely.
Open Discussion
Even the most independent workers need to optionally communicate with higher-ups, since nobody can work in a silo. Team leaders should be available to talk frequently, rather than just the occasional conversation.
"What keeps us going is having a transparent open line of communication with my team," said Nick Sharma, CEO of Sharma Brands. "We keep everyone in the loop so that we remain a united front in the wake of being isolated and so that everyone remains motivated and passionate about our roles. Having a reliable group of individuals that are always willing to put their best foot forward and contribute to where we lack is absolutely imperative to keep remote work as lively as in office. As much as we all want things to return to normal, it's comforting to know that you have a team behind you that is willing to stand with you through these times and still have a growth mindset."
When communication is normal and no-big-deal, teams really start to click and operate at a higher level.
Daily Check-In
How often do managers and supervisors really check in with their team members? In most workplaces, it's not so common. This needs to change in a remote work world.
"Have daily stand-ups where everyone can check in with one another," said Eric Gist, CEO of Awesome OS. "It helps build team bonding and a better work-life balance as well."
Just a few minutes out of the day isn't that much for a huge ROI on engagement and focus.
More Recognition
Everyone has the internal need to be recognized, and that's totally normal. The problem is that in remote work environments, recognition is hard to come by, and difficult to coordinate.
"You have to keep your team motivated and dedicated by recognizing them at every opportunity," said Roy Ferman, CEO of Seek Capital. "In the traditional office we were all accustomed to, we were able to interact with the team and give praises in casual ways but now it's imperative to deliver that acknowledgment virtually. Most people need positive reinforcement for work and with the current health crisis and strained social and political climate, the remote workforce needs to be recognized whenever possible."
Smart business leaders are taking recognition more seriously, since they know how important employee morale and satisfaction can be for results.
Constructive Feedback
Giving feedback is always a challenge in the business world, and receiving it is even more difficult. Still, these are crucial aspects of management that can't be ignored when working remotely.
"At Ivee we've found that the most important way that we can motivate our remote employees is through positive reinforcement and constructive feedback that is always framed in a supportive way!" said Amber Theurer, Chief Marketing Officer of Ivee. "This helps keep our team members happy to work with us and our efficiency and productivity at an all-time high. This team member's motivation translates to our patients, ensuring they feel understood and satisfied in all phases of their journey with us!"
It's worth establishing dedicated channels for feedback so that nothing slips through the cracks.
Chat and Connect
Not all business conversations need to be serious or even purposeful. Everyday chat is also important to keep the gears turning, even when everyone is working from different locations.
"Keep a team chatroom open," says Psychiatrist and Neuroscientist David Rabin. "There is nothing more important in a group remote project than casual communication. Not just official emails and work updates, but the ability to sit back and chat." 
Productivity is No. 1 of course, but office dynamics should also be maintained if possible.
Send the Checks
Housekeeping and finances can fall to the wayside when everyone makes the shift to remote work, but eventually, you've got to get these essentials back on track.
"This may sound like common sense, but pay your employees on time," says John Levisay, CEO of The Pro's Closet. "This is the number one easiest way to motivate your employees by showing them that you appreciate their hard work." 
Don't slip on the fundamentals, especially when navigating uncertain times.
Building Trust
Nobody likes the feeling of a manager looking over their shoulder, whether that's in the office or via daily emails checking in on projects. Trust goes a long way to help workers operate at a high level.  
"A great way to motivate remote employees is by trusting them," says David DiLorenzo, President of Valentino Beauty Pure. "Those who enjoy and excel at remote work do so because of the flexibility. This means clearly define responsibilities and deadlines, and check in on them occasionally. Anything beyond that is not necessary. Getting out of their way is what allows them to do their thing and do it well." 
You may be surprised by how much employees can accomplish on their own, so for yourself what they can do.
Direct Reports
The micromanaging method is definitely a no-go for remote work, but on the other hand, you'll need to make time to connect directly with everyone on staff.
"Don't forget to put aside some time for one-on-one meetings and make sure you're on the same page with employees in your vicinity, especially when everyone is working from home," said Michael Scott Cohen, CEO of Harper and Scott. "Most of the meetings will be uneventful, but it's worth doing to catch any issues and solve them preemptively."
This is just a good policy to maintain in general, whether it's a remote work phase or not.
Create a System
We mentioned the importance of employee recognition, but does your company have a system in place to make sure everyone gets the credit they deserve?
"A great way to motivate employees is by implementing a recognition system," said Ajay Mehta, CEO of Birthdate. "It's a great way to encourage high performance and retain top employees. While in office recognition systems are the most common, with many employees working remotely these days it's time to implement a virtual recognition system. You can do this by using a dedicated Slack channel to acknowledge employees who you have determined deserve recognition. You can also encourage employees to mention coworkers that have gone above and beyond each week in a shared Slack channel. Then in a company weekly newsletter you can announce anyone who deserves recognition." 
It doesn't take much to implement a recognition system, and the payoff is enormous.
Invest in Skills
Your employees make up the engine that drives your business forward, so why not improve and optimize that engine in every possible way?
"To motivate remote employees, try investing in their skills and development," says Alex Czarnecki, CEO of Cottage. "A key factor in motivating and retaining employees is to show an interest in developing their skills, so they can further develop their career. Try using online platforms such as Udemy or LinkedIn Learning to get them motivated." 
It's not so difficult to coordinate employee training nowadays – it can all be done remotely, which makes sense for everyone.
Virtual Hang
The old-school office antics might not be an option right now, but many companies are attempting to recreate those experiences. Some are more successful than others, but it's always worth a try.
"Create a virtual hang out to motivate and inspire remote employees," says Tri Nguyen, CEO of Network Capital. "Obviously an actual water-cooler, or hang out is not possible with remote workers, but it is possible to create that feeling of that space. You can do this by always being friendly in how you communicate with coworkers, even using an appropriate emoji or two as long as you remain professional. Also try creating events such as virtual luncheons or happy hour where team members can play online games or discuss books. These hangouts allow employees to chat and even come up with creative ideas for what they're working on." 
There will be hits and misses with virtual work events, but there are plenty of memories to be made.
More Interaction
You want your employees to feel connected, looped in, and connected on every level. Otherwise, they might start losing interest, and motivation will soon waver.
"Remote work can be isolating but letting the daily engagement you get with your team fall by the wayside is a grave mistake," says Benjamin Smith, Founder of Disco. "It is fairly easy to touch bases with tasks and assignments and neglect the other natural interactions that would happen in the office that were pertinent to team building and inspiration. Employers should use communication platforms for their employees to connect daily to establish even a semblance of the united workforce we were accustomed to. Services like Slack or Discord which allows your team to interact with each other in similar ways they would in the office so the flow of communication and engagement stays intact."
It never hurts to ramp up the volume of interaction, and keep employees engaged constantly.
Offer Opportunities
Even if we interact with employees daily, it's always smart to catch up with them, see where they are mentally, and what they are envisioning for the future.
"The single most important piece of advice that we would give on motivating remote employees is providing them with the support they need to be the most successful that they can be in their role at your company and make sure that they are aware that that support exists and is available to them!" says Annabel Love, Co-Founder and COO of Nori. "We've found that especially important at Nori considering that we have direct team members located across the country, it keeps engagement, enthusiasm, and productivity consistently high and makes for a harmonious work environment!" 
Employees that have opportunities in front of them are always more inspired and willing to go the extra mile.
Morale Boosters
The occasional morale booster can go a long way, so determine what these X-factors are for your team and use them wisely.
"Being able to find the benefits of remote work and sharing them with employees can also help boost morale and productivity," says Cody Iverson, CEO of VisCap Media. "Remote work allows employees to get creative and learn new skills they otherwise would not have, so it can be a great learning experience for those who just started or have been with the company for years. In the digital age, remote work is becoming more the future for a lot of companies or roles, which can create more flexibility and create a unique set of skills." 
Some employees will be quite vocal about how they want to work or a vision for an upcoming project, so be sure to listen up.
Pinpoint Problems
When working remotely, you definitely don't want to let problems build up under the surface for too long. Any and all issues should be addressed fast, and in full.
"Having clear and consistent communication with your employees is key to making sure they are motivated and productive," says Jeff Goodwin, Sr. Director of Performance Marketing and Ecommerce at Orgain. "By starting that dialogue, employees are more likely to voice their concerns, should any arise. With remote work, it can become easier for details in projects to be overlooked or forgotten. It's not only important to make sure your employees are motivated for morale-sake, but also for future projects and efficiency purposes." 
This is one more reason to conduct frequent meetings and encourage feedback from everyone on staff.
Promote Balance
Everyone can relate to the pressures or remote work and how hard it can be to balance those responsibilities with personal life and self-care needs.
"Encouraging employees to take care of themselves and their mental health while being remote is also an important factor to keeping them motivated in the digital workplace," says Eddie Huai, CEO at Luna Blanket. "At Luna Blanket, our brand centers around mental health and wellness, so it would be very applicable to the workplace as well. When employees are well rested and have a good work and life balance, they are more productive and motivated in working hours." 
Businesses that truly value their employees will make this a priority, and also be rewarded with a  more engaged, loyal workforce.
Efficiency First
There's one question that always needs answering when assessing remote work policies and employee motivation – is this going to make our teams work faster and better?
"At Thrilling we've found that the most effective way to motivate our remote employees is through positive reinforcement and constructive feedback that is always framed in a supportive way," said Shilla Kim-Parker, CEO and Co-Founder of Thrilling. "This helps keep our team members happy to work with us and our efficiency and productivity at an all-time high!" 
It appears that we've just begun to scratch the surface of remote work, so get ready for a whole new generation of business across the world. The fundamentals remain the same, but policies and practices will make a major difference, especially for engagement and employee motivation.