Unlike individuals and their homes, for business entities, communication is an essential business tool. Without it, business cannot function.
Whether it is the internal organizational communication between the employees, or between the business customers and the employees, communication is vital. It may be within any departments (sales, service), the ability to communicate with the various suppliers is key.
Therefore, communication solutions for businesses not only need to be stable and reliable, but also need to be specifically tailored to the needs of the business. Is this something you have implemented yet?
And so, we come to one of the great challenges facing businesses – communication solutions for businesses. It is important to characterize the needs, map the existing equipment and implement a communication solution for each need. This will allow you to manage your business goals effectively and achieve what you desire.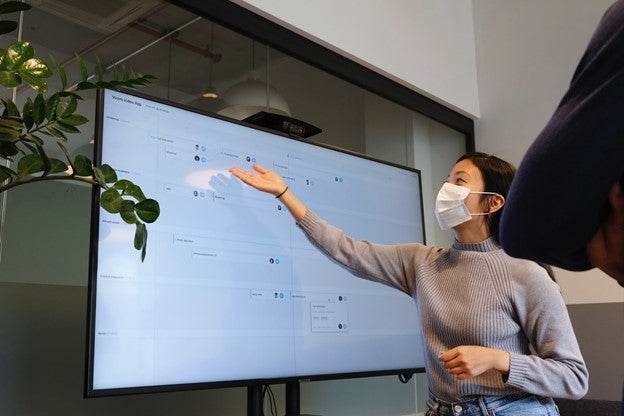 Photo: Unsplash
What makes business communication solutions so necessary?
An essential element for the day-to-day operations of the business, on which the business's profits, as well as its image, are based. From employees and branches, to a restaurant or an artistic agency. Even a mechanic shop all needs to use communication well to speak to their customers and their other employees. Each such business entity has its own special communication volume, and certain needs, which are specific and true only for it.
How can you choose the company that will provide you with a suitable business communication solution? As the communication needs of businesses and organizations are steadily growing, the field of business communication solutions is also evolving rapidly. You must try and meet requirements. Thus, companies that provide such solutions need to be updated at all times – an archaic company will not be able to meet this requirement.
You must start by looking for the top internet providers. Another feature that a company must look at is how they can characterize the existing needs of the business. It is equally vital to look at future growth and development options.
Business in the digital world
We live in an electronic world, where digital is a top priority. The Internet has opened up a sea of possibilities for us. In the business world these possibilities are especially significant. No matter what field your business focuses on, business communication solutions are an issue that you must focus on every day.
Communication solutions for small and medium-sized businesses
The communication solutions that businesses need include advanced systems, management, and training. Large companies choose to employ a person to be in charge of the communications field in the organization.
However, among small and medium-sized businesses a communications manager may be an unnecessary expense. A small business like a clothing store, and even a medium-sized business like a small factory does not really need this. To solve this point, there are various companies that offer comprehensive communication solutions for businesses. These companies act as an external provider for the business owner. They provide them with all the communication services they need.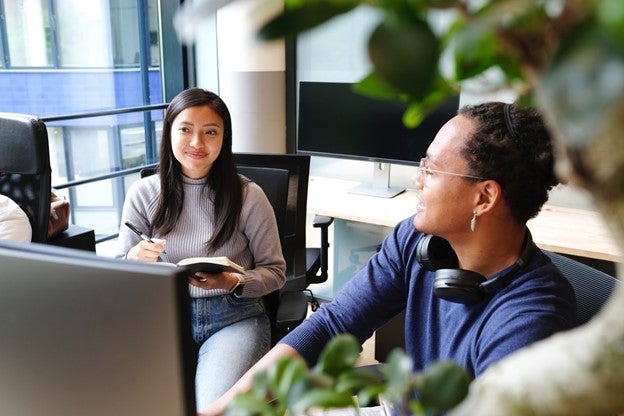 Photo: Unsplash
Data Security
An important service that you must know is information security. This is one of the hot topics in the world of communications solutions. Organizations now realize that the Internet is less secure than they thought. They may install advanced security systems, including a secure wireless network.
Training services
Another important service under the definition of communication solutions for businesses is training services. This is an important matter in the activity of the organization. Without training the employees may have difficulty operating the installed systems.
Training services can now be mostly done online. They can help employees operate and work in the media environment in the most efficient way. If you train your employees, they will be able to work in better environments, learn new skills and this way it builds your team up nicely.
Communication solutions for advanced businesses
Every business today needs an advanced communication system. The system gives the business the advanced and appropriate infrastructure. This helps with proper operation and satisfactory development. Various companies offer communication solutions for businesses. They can tailor the right and appropriate solution to the business. This is done according to its characteristics.
But like any other field it is very important to choose the recommended and good company. They can meet the needs and provide the appropriate and appropriate response to the needs. How to choose a company for business communication solutions?
After all, your business growth is vital, and without it, you have no means of expanding and making more money. Therefore what solutions assist? Cloud computing is vital as are new types of software that make business growth easier to gauge. Do you need to look at new machinery, updates of apps, a new website? These things will either hinder or help your case.
Responsibility and dedication – You must be sure that the staff you hire are dedicated to the role. If the company is run with great responsibility and is run with dedication and is provided with effective tools for growth, it can flourish. Dedication is felt all the way through and allows the business owner to run the business efficiently and conveniently. Therefore, motivate staff, give them a reason to feel incentivized day after day. This will gain a better working environment.
Availability and troubleshooting – Any computerized system can break down and cause the business to shut down. In such a case it is very important to get a fast and focused service for repairing the fault and returning the activity of the business to repair.
A company that manages your services can assist you with this. They will provide you with a professional answer when needed and will help you overcome the problem as soon as possible.
Any type of trouble with your communication can slow your business down. This may lead you on a road to nowhere. You may feel as if your business is not getting the help it needs and therefore more troubles arise. Be sure to have security as a high priority also.