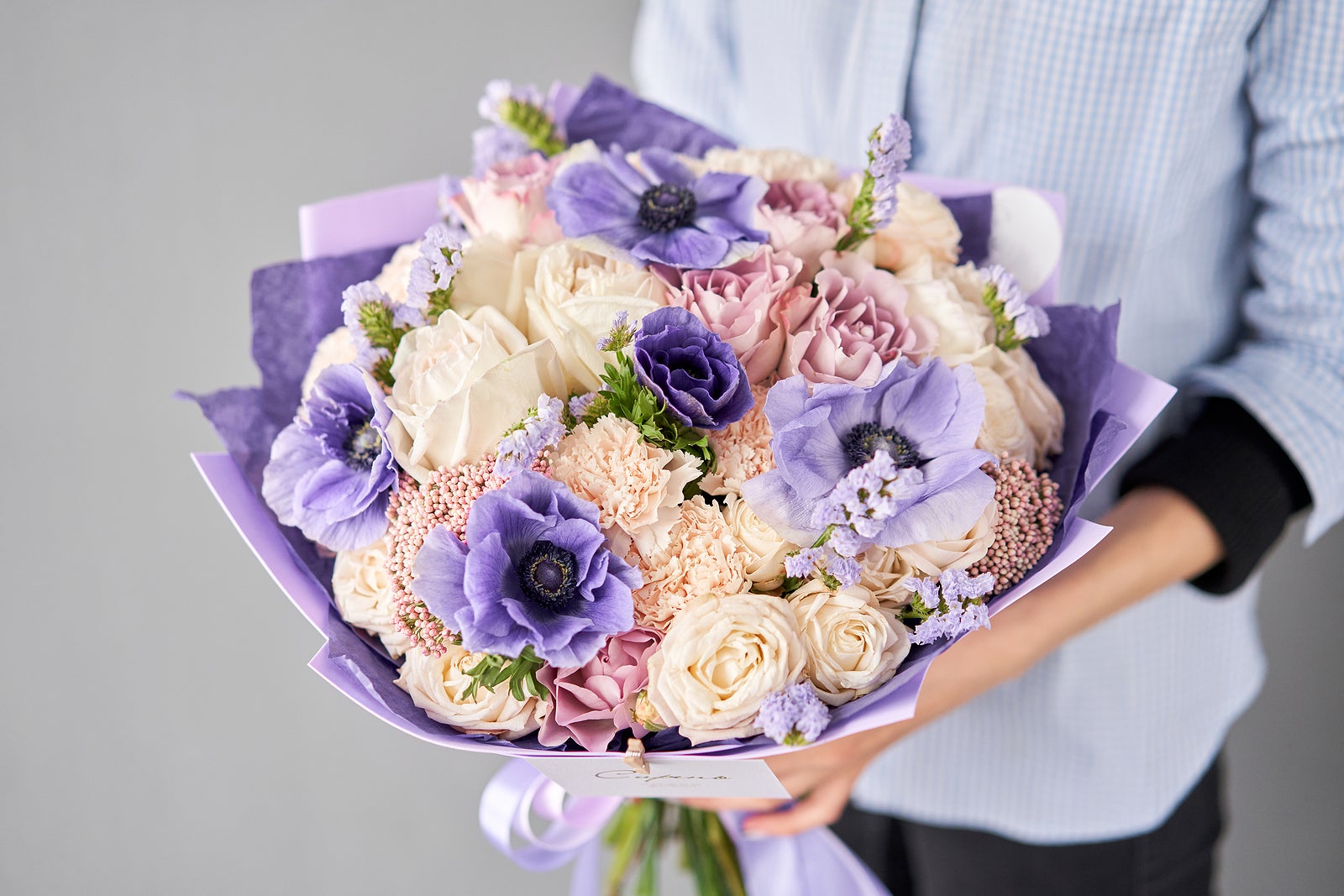 Reaching retirement is perhaps one of the most exciting celebrations in one's life. For the individual retiring, it's the culmination of years of hard work and one last big milestone.
For the colleagues and co-workers of the individual, it's a fond farewell, rife with gratitude for their efforts as well as mourning the loss of their colleague's value and presence in the workplace.
For the family members of the person retiring, it's the opportunity to spend more time together engaging in meaningful activities.
It's not enough to simply say "congratulations" on such a momentous occasion. Here are six amazing ways to say "congratulations on your retirement" in a manner that suits the enormity of the event.
Present a Stunning Bouquet
Flowers are a traditional gift that is entirely suitable for a retirement celebration. If you're celebrating a co-worker with whom you have only a moderate professional relationship, flowers are a wonderful gesture. Similarly, if your friend or family member is retiring and there are other, bigger celebrations going on, this is a personal and appropriate way to celebrate.
Best Flowers for Retirement
There are no steadfast rules when choosing the best retirement flowers arrangement. However, consider the symbolism of this event: new beginnings. When selecting a bloom for new beginnings, you can't go wrong with calla lilies, daffodils or daisies. These blooms put the focus on the positivity and celebration of someone moving on to the next chapter of their lives.
Mums are another excellent choice for retirement, as they represent long-lasting friendships. This option is ideal if one of your good work friends is moving on, as it lets them know how much you value their friendship and want to stay in touch.
Sunflowers are another uplifting option and have long been presented as a symbol of longevity and lasting life among indigenous and Eastern cultures for centuries.
Color Symbolism
With flowers, the color is often more important than the bloom itself. Yellow is a common choice for retirement flowers, as it's symbolic of friendship, gratitude and rebirth.
Writing a Note
When presenting flowers, it's best practice to include a note. Keep it simple and meaningful by incorporating an inside joke or reference to their role at work. Share a favorite memory, something you're grateful for, and well wishes for the future.
Put Together a Memory Book or Video
Putting together a visual keepsake celebrating cherished memories is another meaningful retirement celebration gift. This option is ideal for both work situations or personal celebrations.
Photo Message Book
If a co-worker is retiring after a long period with the same company, a photo message book is a heartfelt way to say goodbye. Assemble photos from throughout the years in a beautiful photo book while leaving space for people to write personal notes — similar to a yearbook or guest book.
Choose a few nice pens for signing or have people submit their messages early so they can be printed in the book. If you're arranging this at work, consider reaching out to former colleagues and family members to include their personal messages as well.
A Modern Video Presentation
As an alternative to the traditional photo book, you can put together a video presentation. This video should include meaningful music, an array of photos from throughout the years, and personal video messages. Consider setting up a space at work where people can pop in and record a message or provide a link and instructions for digital submissions.
Host a Retirement Party
What better way to celebrate than with a fabulous retirement party? Keep the individual's personality and comfort in mind when planning a party to determine if it should be an intimate affair, a surprise party, or a massive celebration.
Choose an Appropriate Setting
First, choose a setting that makes the most sense for the event. Ideally, it will have some meaning to the person retiring, like a favorite restaurant or gathering spot. The venue will ultimately determine how the rest of the party is organized.
Consider the Guest List
Determine who should be on the guestlist for the event, from co-workers to family members and friends. Request support in creating the guest list if needed.
Keep It Virtual if Needed
As hosting large social gatherings isn't what it once was, determine whether you should have a virtual option instead. This will be largely dependent on the situation in your area.
Put Together a Trip Registry
A trip registry is a monetary fund that goes directly into planning a holiday or travel experience. While it's commonly used for honeymoons, it's also the ideal gift for retirees who plan on traveling.
How to Create a Trip Registry
First, find the best travel registry program in your area, either through an online service or a travel agent. Then, cater your wording to explain what the registry is and how people should participate. Some people prefer a traditional registry set-up (i.e., you're paying for something specific like a hotel night), while some prefer an unspecified cash fund.
Present the Perfect Gift
Depending on your relationship with the person retiring, it might be appropriate to make a grand gesture. A boss or department celebrating a tenured employee or a business partner could go this route, for example.
A Timepiece
One of the best big gifts to give for retirement is a timepiece. It's a symbolic gesture with a tangible, luxurious offering. A Rolex is a common luxury watch choice for this occasion.
Custom Luggage
Another grand gift option that's more accessible is custom leather luggage. Monogrammed luggage is a fantastic gift for someone who plans on traveling in their retirement.
Luxury Drinking Set
When all else fails, you can't go wrong with a high-quality bottle of spirits and drinking set. Include a crystal decanter, glasses, whiskey rocks — whatever suits the recipient's tastes.
Support a Hobby
Finally, help the retiree fill up their free time by supporting one of their hobbies. This gift option can be as simple or elaborate as you want while adding a personal flair.
Subscription Boxes
Give the gift that keeps on giving with a subscription box that supports the retiree's favorite hobbies. There is a box for everything these days, from gardening to golfing to solving true crime mysteries. Do some research and find the perfect option.
Classes
Help the retiree learn new skills by providing a gift card for classes. These could be anything from mixology and cooking classes to ballroom dance lessons — something they've talked about wanting to learn.
With these excellent gestures, you can say "congratulations on your retirement" in a memorable, meaningful way.