There are likely going to be plenty of businesses in the mindset of running recruitment drives in order to replace staff members that they lost during this pandemic but to also recruit fresh blood that are going to hopefully bring something new to the table. With that being said, it's more important than ever to get these recruitment drives right because it not only matters to spend your money wisely but it could be the difference between your business thriving or merely surviving. Here are six tips for recruitment drives this year.
Reward Your Current Staff First
When it comes to rewarding your staff, you want to be doing it actively and on a regular basis. This year has been tough and so the first thing you want to do before doing any recruitment drives is to look after your existing staff. That means, rewarding them with pay rises, changes in their contracts and perhaps any potential promotions that are deserved. It's something that is going to build loyalty and respect with those employees that have been responsible for keeping your business alive during this tough time.
If you fail to give your current staff the treatment that they deserve and need, then it's not going to bode so well for any future staff that you hire. The chances are, you're going to lose your existing staff and will need to spend even more resources to get the right people in. Be willing to reward those that have worked hard for the company and that will continue to do so despite the personal hardships that they may have gone through too.
Know What You Now Need
For any recruitment opportunity, it's really important that you're aware of what you need within the company. It's essential that this is really cemented in place when it comes to your job descriptions and the amount of jobs that you'll be advertising. By knowing what you need, you're going to get the right people applying and with that, a bit more variety of candidates to choose from to bring in for interviews.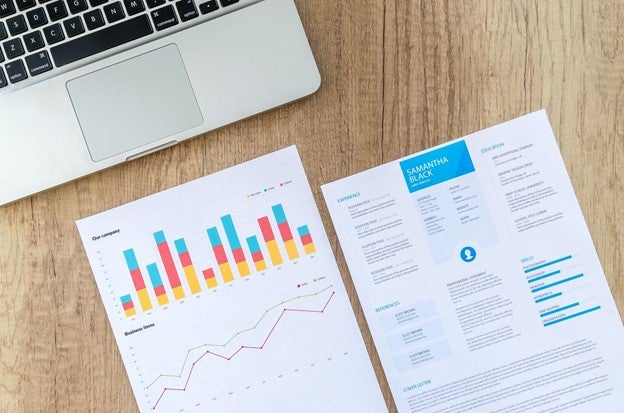 There may even be some new roles that you're recruiting for and so it's important to take extra care in detailing what's required for those roles in question. By doing so, you waste less time and resources having to go through the process a second or third time around.
Think about getting the relevant employees together in order to go over what's required so that nothing gets missed.
Consider Personality Too
Personality is important because your new employees should be able to get on with any existing ones that you have already in place. Every department can be different in their personalities and the relationships between colleagues. It's a good opportunity when interviewing to ask them some more personal questions that are less formal and more about learning who they are as a person. It can help the candidate to also relax in what is likely to be a stressful and somewhat nerve-racking experience.
Think of a few questions you can ask them that can be relative to the workplace too. Perhaps asking them about their hobbies and what they enjoy doing most outside of their work life. It could also be what they are looking for when working in a company. A lot of people will likely have generic answers but there may be some that surprise you with their responses.
Really get to know each candidate and if needed, spend a little extra time at the end with some more personable questions. It can help break up the seriousness that comes with interviewing and it's also going to make it a lot more interest for the interviewers too. When you have a lot of candidates to get through, it can be nice to break it up with some casual conversation where possible.
Make Sure They Suit Company Dynamic
Another thing that a new employee will need to fit into is the company dynamic. Every company is going to be different in the way they present themselves and how they conduct business. From creatives to corporates, it's essential that they will be able to fit into a company's working atmosphere. There may be some individuals who are coming from different working backgrounds and so there might be some cultural shocks to the system. However, don't let that rule against them in favor of the job as they might be well suited for the company environment that you have.
Not everyone is going to be a good match, despite them having the qualifications needed. It's important that you're doing everything possible to ensure they are ticking off the list of requirements needed to be perfect for the job and this is just another element of that. You'll soon recognize whether someone is right for the company or not.
Do The Appropriate Checks
And finally, when you're in the midst of hiring staff, you'll want to do all the relevant and appropriate checks to make sure they're suitable for the role and company. This may include drug testing in the workplace whilst they are in their trial period, to checking their references. References are important because often enough, people can lie about their references or supply information that's not valid or readily available. It's good to ensure that you've gone through all the admin-based stuff that comes with recruitment and that it's done in the right way.
There are going to be plenty of businesses doing recruitment drives this year which can be a great thing for all those people who are out of work and needing a job. However, it also means that you're going to have some competition to get the cream of the crop to apply to your jobs, as opposed to other competing companies.
With that being said, make sure that you've outlined what you're after and that you run the process like a well-oiled machine. Take your time and make the right decisions without rushing it and picking someone that's not right for the company or the role.