As someone in a leadership position, keeping your team motivated, satisfied with their job, willing to go the extra mile to improve their results, and encouraging them to be good team players, are just some of your main goals. While there isn't one secret formula for improving your team's results, high-performing teams do tend to share some methods and techniques.
In this article, we'll go through five leadership tactics to bring out the best in your employees.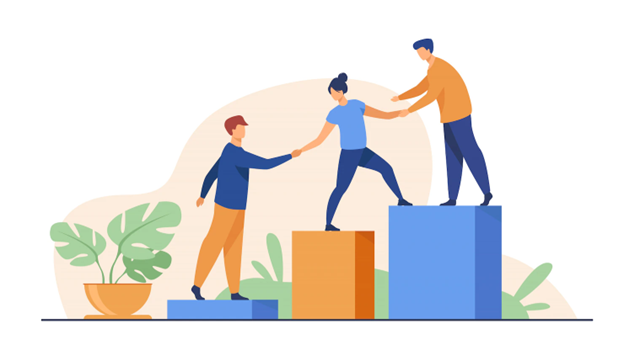 Encourage Improvement Through Collaboration
It takes time to turn your team into a high-performing unit. Time spent together, both formally and informally, stimulates creative output and interpersonal chemistry. Make sure you find the right activities your team can do together, apart from working on their projects, and train together. This doesn't necessarily have to be done face-to-face. Hybrid or virtual events can also be used to facilitate effective teamwork.
Successful business leaders know that personal and team collaboration is vital for an organization's efficiency and innovation. When all members of a team can work together effectively, no matter where they happen to be physically located, business goals become much more attainable. Moreover, the team's performance can be boosted through collaborative learning. This is an educational method in which employees can learn from each other. That makes it perfect for building strong, well-trained, and efficient teams.
Provide Continued Education
If a team lacks members with the suitable skills to perform the necessary tasks, it will have a hard time succeeding. The executive's selection criteria should center on the candidate's existing set of talents as well as their ability to learn and grow in those areas. Offering continuous learning opportunities is a great way to make sure that you excel at one of your top tasks as a leader—to motivate your team's curiosity and desire to learn.
More than that, it's proven that employees who have the opportunity to better themselves and grow professionally on their job, are much more satisfied, and likely to remain in the company, connect with it, and align their own goals with those of the organization.
One way to motivate employees is to give them more authority through delegation. Identify people with strong leadership and decision-making skills within the team and look for areas where you can delegate tasks to others and give them the authority to see them through.
Most importantly, make an effort to equip them with the tools they need and provide them with training, coaching, encouragement, and rewards if appropriate.
Establish Clear Goals
It's crucial that each member of the team has faith in the valuable and time-sensitive goals and trust that the set of standards is reasonable. The more specific goals you establish, the more likely the team is to give their all in meeting them. It's been shown that in many cases teams perform better under pressure. This is why successful organizations have well-established and clear goals, which is a hallmark of a performance-driven culture.
Successful teams regularly assess where they stand with their performance goals. Building team goals based on the SMART framework (specific, measurable, achievable, relevant, and time-oriented goals) can help you achieve these benchmarks efficiently. There is no such thing as a great team that does not have performance goals, and the sooner those goals are met, the sooner the team can begin to solidify.
Define the Rules of Conduct Clearly
The primary focus of high-performing teams is to reach their performance objectives, so they establish ground rules of conduct early on. Rules of conduct can be broken down into several categories, including but not limited to: attendance (minimizing distractions like cell phones during meetings), debate, confidentiality, analytical approach, focus on the job at hand and the ultimate product, appreciation for everyone's input, and so on.
Give Feedback and Employee Recognition
Feeling appreciated at their place of work is important for employees. Beyond monetary compensation, there are other ways to acknowledge team members' efforts and results. And one of the best ways to recognize their achievements is to simply give them positive feedback.
This is essential for boosting performance since it motivates people to keep up the good work and crave even better results, and most importantly, it makes them happy. Finally, you should ask for feedback on your performance as well. This can help you identify where you can improve to become a better leader.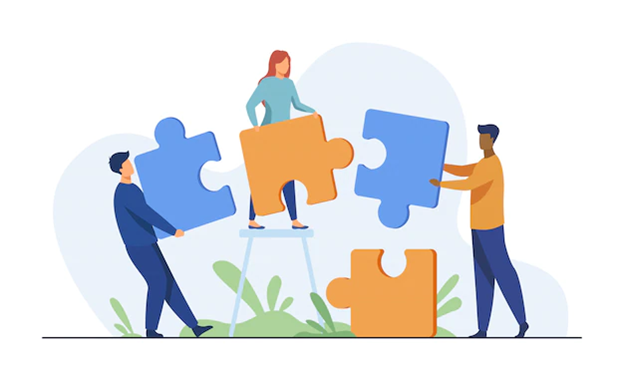 Conclusion
When a company is struggling, leaders are responsible for communicating the problem and coordinating the team's efforts to fix it. A leader who doesn't think about performance management can't be called a leader at all. Leadership and performance go hand in hand, so even the most junior or emerging leaders can benefit from adopting these tactics in their day-to-day operations.