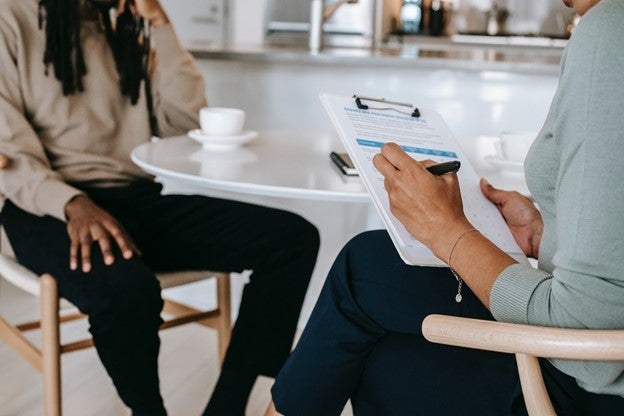 Image Source: Pexel
All startups need a dedicated HR department regardless of size. Without reliable and competent employees, most businesses will collapse. However, it can be challenging to find the right people.
Fortunately, there are a few innovative HR practices that can help you find the best talent for your team. To attract quality employees, you will need the following HR practices.
Invest Heavily in Training and Development
Startups often provide informal training rubrics in their first year because hiring is done slowly, and usually by the CEO.
However, you'll start to run into some problems if you can't tell the difference between a 1099-NEC and a W-2 employee. Providing a structured onboarding process to new workers will help with turnover, legal compliance, and employee happiness.
Quality employees have future business goals, and they're looking to your company as a way to fulfill them. If they notice you offer a "hands-off" learning process, they'll know your company won't last long. Training shouldn't end after the first week; it should be ongoing if you want to scale.
Filter Qualified Applicants by Culture Fit and Goals
An effective HR team needs to implement a rock-solid organizational strategy. To start, look at your growth targets, then determine what type of person can achieve them.
The best employees will want to play a role in growing your business, but that requires a personality and goals matchup between you and your potential hires. Focusing on skill sets won't be enough.
A more proactive hiring approach includes some form of flexibility. If a potential employee has experience in an industry that requires a degree of emotional intelligence, but your keyword focus is on "medical receptionist," you'll miss out on every other customer service worker. 
Offer Personalized Employee Benefits Packages
It may be difficult for your startup to offer benefits right from the get-go, but you need to initiate some form of incentive to attract future employees.
According to Harvard, 47% of men and 61% of women want their employers to offer better health, dental, and vision insurance, so it stands to reason that a personalized employee benefits package would bring in more qualified applicants.
The best model is one that allows employees the choice of where they want their benefit dollars to go, which they can change at any time. This way, your employees can put their money towards benefits that matter to them instead of dollars being wasted on what they'll never use.
Provide Flexible (Remote) Work and Reduced Hours
Many financial experts have determined that the 9-5 work schedule is a massive failure. It's an antiquated relic from the past that needs to be phased out as soon as possible to increase productivity in the workforce.
There's enough data that suggests that a flexible work schedule and reduced hours lessens employee fatigue and leads to a better work-life balance.
HR can put a policy in place that states the recommended hours their employees need to put in within a time period to ensure the company meets its goals. As long as the work gets done, does it really matter that Susie works at midnight or that Dan puts in his 32-hours in 3 days?
Outline Policies That Deter Workplace Harassment
An informal atmosphere is common within startups, but that can lead to unsavory comments and unprofessionalism. What's fine to discuss within a consensual friend group won't fly within an office setting.
You or your employees may find themselves in hot water without a clear harassment policy that outlines how you'll address the issue when a problem does arise.
All businesses should want to foster a healthy workplace culture that gives its employees the power to stand up for themselves without the fear of losing their jobs. To do this, businesses need to establish that neither the CEO nor its employees can get away with harassment.