It probably goes without saying that without trust in your partners, your employees, or the people you rely on for parts or supplies, building a business is exponentially more difficult. As a small business owner, I've had partners I trusted, partners I've respected, and one or two who lost my trust.
So when Lynda Bekore from SmallBizClub.com asked Barbara Corcoran, Entrepreneur and Shark Tank Judge, about any deals she might have regrets about, Barbara's answer resonated with me.
"Was there any deal you regret investing in," asked Bekore, "even if you made some money, and why?"
Barbara's answer might not be what you'd expect:
"There have only been a couple and my regrets are for the same reason. WE WEREN'T A GOOD MATCH. The entrepreneur has to fit my work and communication style or it WON'T work out for either of us.
"I've leaned from past mistakes and HAVE MADE it a practice to only invest in entrepreneurs I'm certain I'll work and get along well with. WHEN there's a genuine trust between us, EVERY challenge gets resolved quickly. But without the trust, EVERYTHING GETS SECOND GUESSED, nothing falls into the right place and nothing substantial REALLY gets done. Trust is the lifeblood of all good partnerships, AND WITHOUT TRUST, PARTNERSHIPS WON'T WORK."
I appreciate that Barbara looks at investing in a company, and an entrepreneur, as building a partnership—because I believe that's what it really is. What's more, having been part of a partnership or two over the course of my career, I think the advice she's giving regarding investing is great advice for potential partnerships, vendor relationships, and even employees.
Here are three things I've learned working with partners over the years that I think fall in line with Barbara's advice:
Keep Your Eyes Wide Open
I'm not saying you should enter a partnership from a position of distrust, quite the contrary. I believe trust is the foundation of every profitable relationship. With that said, I think it's important to recognize that some people aren't worthy of your trust and finding out early is less costly than finding out later.
I once had a partner I'd known professionally for many years. Over the dozen or so years we'd associated with each other we'd become close friends and eventually decided to go into business together. Before the partnership fell apart, there were many things I noticed that should have thrown up red flags that I ignored and tried to work around.
I didn't want to admit there was a problem or that I had made a bad decision—but ultimately, things fell apart. He'd lost my trust, I lost a friend, and I walked away from our business after losing a lot of money.
My biggest regret is that I ignored the early warning signs when I may have been able to do something about it, and ultimately waited too long and it was too late with no other choice than to walk away from that relationship.
Trust the Devil in the Details
My dad used to say that locks were for honest people. I've come to feel the same way about contracts. When I was younger, I treated a contract or partnership agreement as a formality. I don't anymore. What's more, I think the idea of some kind of formal agreement is a validation of trust. A demonstration that all parties to the agreement are committed to a healthy and profitable relationship—after all, that's what a partnership is supposed to be all about, right?
Nevertheless, not only should you go through the trouble of having a formal agreement drafted, make sure you each have representation review it with your interest in mind. In other words, invest in an attorney to represent your interests and a different attorney to represent your partner's interests.
You want to make sure your interests are protected should something happen and a dissolution of the partnership becomes necessary. Will the remaining partner(s) buy out your interest? How will that take place? What events will facilitate a parting of the ways? Partnerships fall apart. It happens within family businesses, among friends, and even long-term successful partnerships.
Be Worthy of Your Partner's Trust
I'm convinced that this is a critical part of a successful partnership. In your own business, there are many decisions you can make without consulting anyone else. With a partner or partners, it's important to be transparent and more consultative regarding some of those decisions—especially where spending capital, acquiring debt, or other major financial decisions are concerned.
Years ago an opportunity became available to purchase an existing business that had some potential to make some money for the five partners who all chipped in to purchase it. We all had different and complementary skills to bring to the table that made it possible to build a successful business. We were the most successful when all five of us were on the same page, working together, and transparent in what we were doing. Conflict would arise when one of us would make an important decision without consulting the others.
If you expect your partner or partners to be trustworthy, you need to be trustworthy yourself.
There are benefits to working with a partner, whether it's an investor willing to invest in you and your business, or a more traditional feeling partner to help you build a business. Barbara's advice to make sure you work well together and have can get along is advice you can't ignore (even if it does sound cliché). I'm convinced these three things will help you be successful with either.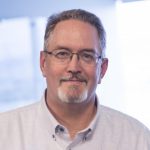 Author: Ty Kiisel is a Main Street business evangelist and author, with 30+ years in the trenches. Ty makes the maze of small business and small business finance accessible within a regular discussion of this ongoing challenge for small businesses for OnDeck.