6 Important Questions for Your Potential Investors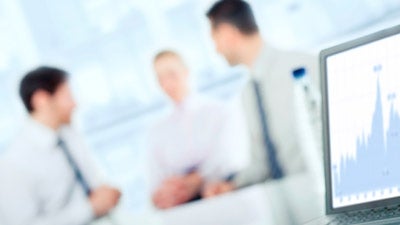 A while back, fellow entrepreneur Aaron Schwartz and I we were on a panel at
NextSpace
in Berkeley. We were sharing the stage with the Venture Capitalist Michael Berolzheimer of
Bee Partners
and
Doug Bend
, a great startup and small business attorney. The panel was about the mechanics of raising your first round of financing. The audience, consisting of mostly early-stage entrepreneurs, wanted to know how much you should raise (how much do you need?), what type of story you should tell (an honest one?) and of course, whether you should raise equity or debt (it depends!).
Towards the end of the discussion, Michael listed off a set of questions that you, the entrepreneur, should bring into every investor meeting. We have collectively raised $1.5M in capital for our businesses, and I think that Michael's questions were incredibly insightful. They're listed below, with added color from our own experience.
When was the last time you made an investment?
Seed stage VCs should be making investments actively. If the investor hasn't made an investment in the last three months, they might not have money to invest and could be wasting your time. Unfortunately, quite a few VCs take meetings although they lack funds. You can use tools like
Mattermark
to get some of information on investors' last investment before the meeting.
What is your typical bite size?
Investors typically invest different amounts; some invest $25K-100K and others might not write checks smaller than $250K. Before wasting your and an investor's time, research the investor's typical investment size. For example, when Michael from Bee Partners was an angel investor, he had companies that were looking for $250K pitch him, but he didn't write checks bigger than $100K. You can use
Angel List
to look at investor's typical investment sizes. (By the way, now that Michael is a VC, he does write $250K checks!)
What's your process like? How do you make a decision?
Investors can have very different investment processes. Some may make a decision after one meeting, and others may take five meetings without making a decision. Ask the investor about their process. If they hem and haw, get out—it's not worth wasting your time. Getting a "no" is way better than getting no answer. Raising money can be a full-time job for a founder, so learning about an investor's processes can help you know what to expect.
Who else do you co-invest with?
If an investor has committed, ask who she co-invests with. Warm introductions from an investor can be incredibly impactful—she's putting her money and credibility on the line. The referred investor then knows it must be a worthwhile deal. If the investor has a network of "co-investors" in general, she probably means business. One caveat: If the investor passes on your company, don't ask for introductions to other investors. An introduction from an uncommitted investor can send a negative signal.
How does our business fit within your portfolio?
Of all the questions on this list, this is the easiest for you to research ahead of time. You might find that no other businesses in the portfolio are similar to yours—in that case, get ready for a quick meeting! Similarly, if there are a lot of businesses similar to yours, you might run into a conflict. In general, you're looking for the "just right" portfolio—one with analogous companies that might share a business model, but no (or few) direct competitors.
How do you interact with founders after investing?
Bee Partners has been incredibly supportive of both of Magoosh and Modify. When Bhavin was raising a bridge round for Magoosh, Michael was the first investor to commit. Similarly, Modify just launched
Major League Baseball watches
, and Michael helped Aaron connect with other companies in the portfolio who provided great advice about the terms of the licensing group. Some investors are hands on, some will make introductions to their entire network, and some will do nothing—know what you are getting into!
There are no "right" answers for any of these questions. It's important that you know what type of relationship you're entering. Your investors are going to be your partners for the long-run. Most startups focus on ensuring that an investor understands the business. It's equally important that you vet the investor to make sure she fits with your goals.
This article was co-authored by Aaron Schwartz, founder and CEO at Modify Industries, Inc., which designs interchangeable custom watches known as Modify Watches.
Author: Bhavin Parikh is CEO and co-founder of Magoosh, a company that creates web and mobile apps to help students prepare for standardized tests such as the GRE and GMAT. He loves advising startups on growing their ideas and building great cultures.
Published: October 22, 2014
2970 Views