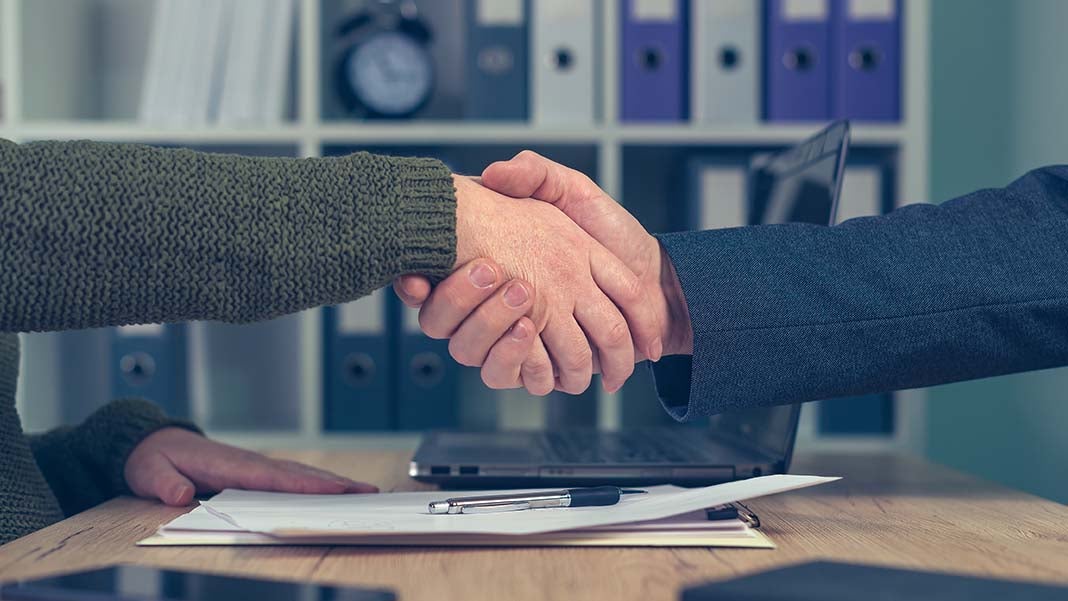 Pexels
If you're considering selling your business, this could mean a number of things, positive or negative. Business may have reached a high point and you would rather take advantage of this. Perhaps you're ready to move on or are in need of capital to launch your next venture. There are also more negative factors to consider such as lack of time or financial hardship, which could cause you to cut your losses.
Either way, by selling your business you'll be gaining extra funding and you can use this to reevaluate your future finances. Here are the top ten reasons to sell your business.
You're ready to move on
Often selling up has always been the plan for business owners and it's all about timing. Selling your business isn't a decision to be taken lightly, but if you're ready to move on and have done your research, then it must be time to take the plunge. You could be considering a new venture, retirement, or even relocating. There are several reasons you may simply be ready to leave your business. The main thing is to have an exit strategy in place and to weigh up the pros and cons beforehand. If you're in need of extra resources, check out all our guides on buying and selling businesses.
You have an idea for a new venture
Perhaps the main reason you want to sell is that you'd like to invest in one of your other small business ideas. If you've always had an entrepreneurial spirit, it could be an idea to sell your original business so you can dedicate time and capital to getting your latest venture off the ground. You could also be considering a new type of business model such as online or remote services. The money you make from selling your business can go towards making your latest idea a reality.
You get an unexpected offer
Perhaps selling your business was never actually on the cards, but you've received an offer you can't refuse. In this ever-changing market, even with the most detailed business plan these things can sometimes be impossible to predict. If your industry is soaring, you might even have several offers to choose from. The important thing is not to rush into anything and ensure you follow the necessary steps to selling your business. This will help give you peace of mind that you're making the right decision.
Time constraints
Selling your business may not be about gaining money, but your time back instead. If your lifestyle or situation has changed and you no longer have the time to run your own business, you could consider selling. Running a business can be stressful and tiring and often business owners can fall victim to burnout. It's also best to put your well-being first.
Financial hardship
If business isn't going well and you're concerned you don't have the funds to sustain a future for the company, you could sell your business. Unfortunately, in today's competitive market small businesses and startups can experience financial hardship and even bankruptcy. Selling a business will give you the extra funding you need to get back on your feet.
Disputes with your partner
There could also be difficult situations between business partners that could be solved by selling the business. For instance, if you and your partner disagree on certain fundamentals, it might not make sense for you to continue running a business together. There are several ways to resolve disputes with business partners, but if these don't work for you it could be time to sell. Alternatively, one of you may wish to leave and the other needs to downsize or look for financing. Reevaluating your business plan might be a good idea in this case.
The market is changing
The market is always evolving and it could be that it's reached a point where your skill set and resources aren't quite enough to cope with recent changes. In this case, you may want to consider selling your business to someone with more experience in the field or more resources. This way you can get out at a good time and use the money to invest in a different kind of venture or change your career path. One of the most important skills as an entrepreneur is ability, so to stay ahead, always follow the market and the latest consumer trends.
Industry consolidation
One possible change in the market is that your industry is going through a consolidation phase. This is where competitors begin to merge with one another to gain market share. The reason for this is that growth for individual companies is becoming less achievable and it makes more sense for businesses in the same field to join forces. If this is the case for your business, you might want to consider mergers and acquisitions. 
You're planning your retirement
If you've been working hard all your life to build a successful business, it's time for you to finally relax and enjoy yourself. Many people sell their business in order to prepare for retirement. It's a good idea to speak to a financial advisor so you can outline your goals for the future beforehand. This will help you determine when is a good time to sell. It's essential to assess the market and various offers to ensure you get the best deal. You can then make sure you have the savings you need for the lifestyle you want when you retire.
You simply want to do something different
Often business owners sell up because they simply want to do something different. Perhaps you've been doing the same thing for a while now and would like to follow your passions instead. Selling your business will give the funding and flexibility to do this. It's advisable to think carefully about this decision, however. Timing can be very important, so weigh up all the pros and cons before you sell. As long as you're prepared, you can start getting ready for your next adventure.
Published: September 6, 2021